Did Prince Philip Encourage Prince William and Prince Harry's Kensington Palace Split?
Change is coming to Kensington Palace. Rumors surrounding an official split between Prince William's and Prince Harry's royal courts have circulated since October 2018. And, last week, the royal family announced (and confirmed) the changes to the brothers' Kensington Palace set up.

Prince William and Prince Harry's Kensington Palace split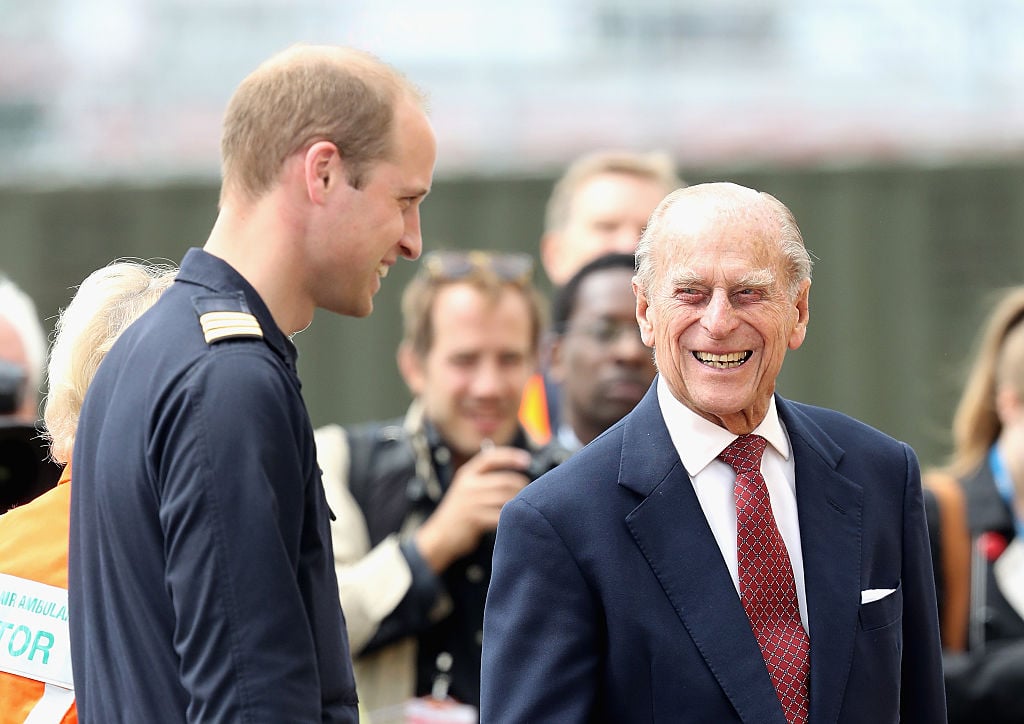 Before getting Queen Elizabeth's stamp of approval — and making the final decision — Prince William sought advice from one of his most trusted royal elders. According to The Daily Mail, the Duke of Cambridge met with his grandfather, Prince Philip before coming to a decision.

Prince William allegedly hoped for an unbiased opinion that would help steer him in the right direction. And, since Prince Philip is retired from his royal duties and has been a part of the family for over 70 years, he thought his grandfather's guidance would help him with the difficult decision.

Apparently, all went well, as the split is finally official. In preparation for their future roles in the royal family (particularly Prince William and Kate Middleton's, who are the future Prince and Princess of Wales), Prince Harry and Meghan Markle have officially cut all ties with Kensington Palace and their staff. The Duke and Duchess of Sussex have hired Sara Latham (Hillary Clinton's senior advisor) to head their communications team and will operate out of Buckingham Palace.

Will Prince Harry and Meghan Markle move to Buckingham Palace?

An official split doesn't just mean a new office for the Duke and Duchess of Sussex. With a royal baby on the way, Prince Harry and Meghan Markle have plans to make Frogmore Cottage, in Windsor their full-time family home. However, when they are in the city for business, they'll need a place to stay.

The two plan to run their office outside of Buckingham Palace and cut ties with Kensington Palace all together. That means that the two might also call Buckingham Palace their home away from home. According to reports, the parents-to-be wanted to operate separately from Kensington Palace and Buckingham Palace, but Queen Elizabeth didn't approve of such freedom. So, instead, their offices — and likely their London abode — will be located at the royal family headquarters.

With that said, Buckingham Palace is currently under a massive renovation that has already caused some royal residents to move out and temporarily live elsewhere. This spring, the palace's East Wing (including the famous balcony) will begin renovations, which has forced Prince Andrew, Prince Edward, Princess Anne, and other members of the royal family that live at the palace when working in the city to move out. These royals are allegedly moving to St. James's Palace for the time being.

Prince Harry and Meghan Markle will stay at Frogmore Cottage for their maternity and paternity leave. However, once they get back into the swing of things, they might join their family at St James's Palace until the East Wing renovations are completed.

Check out The Cheat Sheet on Facebook!