Prince Philip Reportedly Refuses To Be In The Same Room As This Royal
Prince Philip is usually easy-going, but there is one member of the royal family whom he avoids at all costs. After standing beside Queen Elizabeth for more than 70 years, Philip has a good relationship with most of his family, yet he reportedly refuses to stay in the same room as this royal. So, who is on Philip's bad side?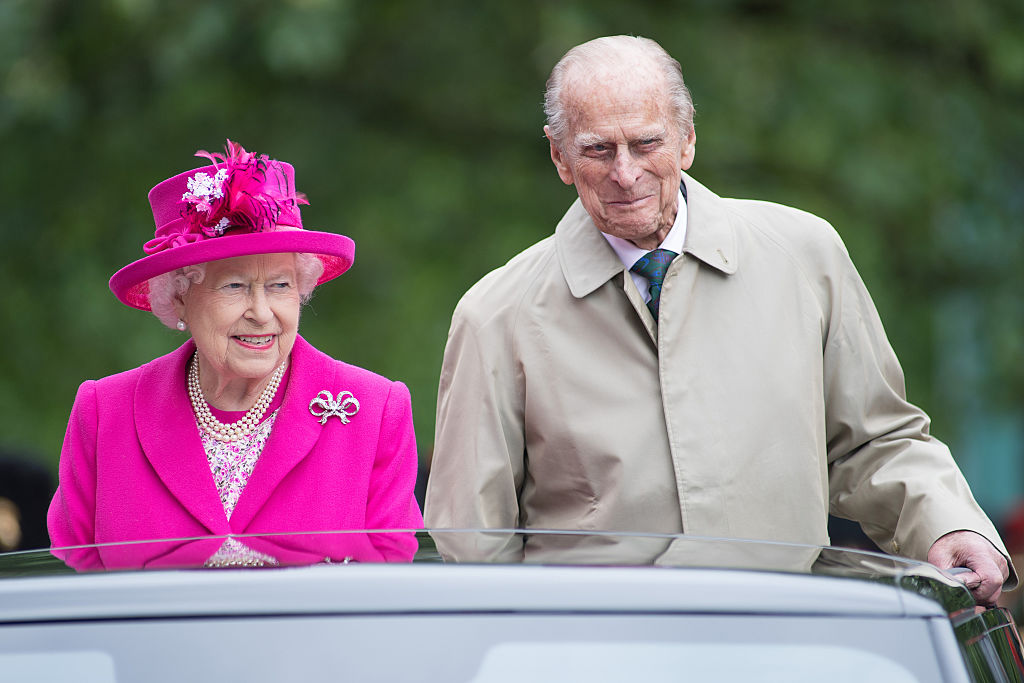 Prince Philip gives this royal the cold shoulder
Over the years, Philip has gained a reputation as being one of the most forward speaking royal. This trait has endeared him to most of the family, but it has also created waves from time to time.
With that in mind, Philip did not react well when learned about an affair in the family.
In the early 1990s, photos surfaced of Sarah Ferguson, who was Prince Andrew's wife, hanging out with her financial adviser, John Bryan. The two were spotted in Southern France, and Ferguson was topless while Bryan sucked on her foot.
The scandalous photos made headlines all across the world, and Ferguson was staying with the rest of the royal family at the Queen's Balmoral estate when they were published.
According to Express, Ferguson woke up late that morning and, when she went in to breakfast, everyone else had already seen the photos. Although they tried to hide the paper when Ferguson walked in, she immediately knew something was wrong.
"It happened in front of the whole family at the Queen's country residence in Scotland," James Whitaker, a royal correspondent, shared. "She was late into breakfast and everybody had got a copy of the Daily Mirror."
Unfortunately, Ferguson's relationship with the royal family was never the same. Not only did Her Majesty ask her to leave the estate, but sources say that Prince Philip acted the coldest towards Andrew's former wife.
Queen Elizabeth reacts to Ferguson's divorce
In the wake of Ferguson and Andrew's split, inside sources claim that Elizabeth and Philip now go to great lengths to ensure they are never in the same room as Ferguson.
Ferguson and Andrew tied the knot in 1986. The two had known each other since they were children and reconnected at a horse race called the Royal Ascot a year before their wedding.
It only took a few years before their marriage showed signs of cracks. By 1992, the pair opted to break up, though they did not finalize their divorce until 1996.
In the weeks following their split, Queen Elizabeth announced that Ferguson would no longer be appearing in public as part of the royal family. Her Majesty also revealed that the royals would not take care of Ferguson's debts.
Despite the ill feelings towards the royal family, Ferguson and Andrew have managed to remain friends over the years. In fact, the two are often referred to as one of the happiest unmarried people in the world.
But when it comes to Prince Philip and Queen Elizabeth, Ferguson has yet to make amends.
Does Prince Philip enjoy the royal life?
Being married to Elizabeth for over 70 years has provided Philip with decades of royal experience. While Philip has done an excellent job by Elizabeth's side, there is one aspect of the royal life he reportedly hates.
In her book, The Firm, royal author Penny Junor claimed that Philip despised all of the "fuss" that went along with being a part of the royal family. During an engagement in Auckland, for example, Philip couldn't stand that he had to be escorted to the event by a fleet of police cars.
Once the event was over, Philip reportedly told everyone that he only wanted a handful of cars following him out.
But when they didn't follow his instructions, Philip decided to walk back to the hotel, which caused a good deal of confusion.
Prince Philip is not alone when it comes to all the fuss. The Queen also reportedly does not enjoy all the attention she gets before and after a royal event and has been known to keep her security detail to a minimum.
Despite the rumors, Philip has not commented on his relationship with Ferguson. Although they are no longer married, Ferguson and Andrew recently congratulated their daughter, Princess Beatrice on her engagement to Edoardo Mapelli Mozzi.
Ferguson also has not shared her thoughts on Prince Philip.