Prince William and Kate Middleton Accused of Royal Snub When They Didn't Invite This Person to Their Wedding
Prince William and Kate Middleton reportedly didn't invite this person to their 2011 wedding, and many royal watchers are saying it was a royal faux pas.
There were plenty of important people who missed out on Prince William and Kate Middleton's lavish wedding in 2011, but there was one person whose snub caused the most outrage. After the couple failed to invite Tony Blair to their ceremony, Labour Party members were reportedly angered by the apparent snub. But why didn't the couple invite Blair or his successor, Gordon Brown, to the wedding?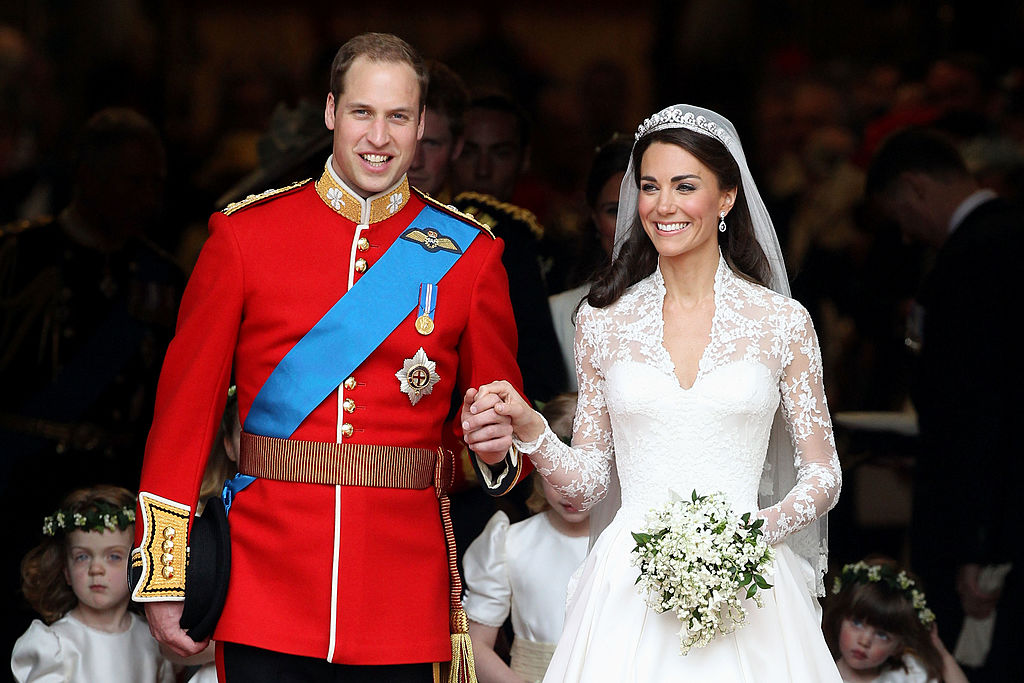 Prince William and Kate Middleton plan their big day
It has already been eight years since Prince William and Middleton exchanged vows inside Westminster Abbey on April 29, 2011. To ensure nobody missed out on the event, the day was made a holiday in the U.K.
But because Prince William is second in line to the throne, he and Kate Middleton were given a lot of freedom in the planning phase. Overall, some 36 million people tuned in to watch the ceremony, which featured all the pomp one would expect from a royal wedding.
When it came to the guest list, the couple invited over 1,900 people. Celebrities and politicians alike received invitations to the historical event, including the likes of David Beckham, David Cameron, Tara Palmer-Tomkinson, and Sir Elton John.
Sources say that the Duke and Duchess of Cambridge were given complete control over the guest list, which is why it included celebrities and many of their closest friends.
Unfortunately for the Labour Party, Blair and Gordon were left off the list of attendees, which did not go over well with party loyalists.
The Labour Party feels the snub
It is important to note that, while the wedding featured the future King of England, it was not a state-sponsored event. Even still, everyone expected to see at least one of Britain's previous Prime Ministers from the Labour Party, especially considering how their counterparts, Baroness Thatcher and Sir John Major, received invitations.
The Prime Minister at the time, David Cameron, was also invited, adding even more insult to injury.
So why did Prince William and Kate Middleton keep Blair and Brown off the official guest list when they knew it would cause an uproar?
According to Express, Blaire and Brown were snubbed from the royal wedding because neither of them are Knights of the Garter. Lady Thatcher and Major, however, did have the title and were thus invited to the event.
Despite this explanation, the Labour Party released a statement criticizing the palace for making an obvious blunder. As part of their argument, they pointed out that during Prince Charles's wedding with Lady Diana Spencer, all of the previous prime ministers from both sides of the aisle were invited to the ceremony, including Alec Douglas-Home, Harold Macmillan, Edward Heath, Harold Wilson, and James Callaghan.
While the Labour Party was clearly upset by the snub, they are hardly the only ones who have received the cold shoulder from the royal family.
Princess Beatrice gets snubbed on her engagement
A few weeks ago, Princess Beatrice excitedly announced her engagement to Edoardo Mapelli Mozzi by sharing some adorable engagement photos on social media.
Although most of the royals voiced their support for Princess Beatrice, there were two couples who remained noticeably silent.
Prince William, Kate Middleton, Prince Harry, and Meghan Markle all failed to congratulate Princess Beatrice on her big news. Fortunately, there were plenty of other royals who picked up the slack.
Prince Andrew and Sarah Ferguson, for example, congratulated the couple on social media and said they could not have asked for a better son-in-law.
Even Prince Charles and Camilla Parker Bowles got in on the action and shared a few photos from Princess Beatrice's engagement.
But all was silent on the Cambridges and Sussexes's social media accounts. While we have no idea why Prince William and Kate Middleton ignored the engagement, at least Prince Harry and Markle had a valid excuse.
At the time of the announcement, the Duke and Duchess of Sussex were starting their extended tour of South Africa and had a lot on their plate. Although they had plenty of time to prepare a congratulatory message – Princess Beatrice and Mozzi got engaged weeks prior to their announcement – we can understand why it may have slipped through the cracks.
Prince William and Kate Middleton have not commented on any of their royal faux pas.