Prince William and Kate Middleton Are Relieved That Prince Andrew Has Been Removed from His Royal Duties
Prince Andrew has officially stepped down from his royal duties after his embarrassing interview regarding his friendship with Jeffrey Epstein. Andrew made a royal mess of things by opening up about his ties to the disgraced financier, and some members of the royal family are relieved that he is stepping away from the spotlight — including Prince William and Kate Middleton.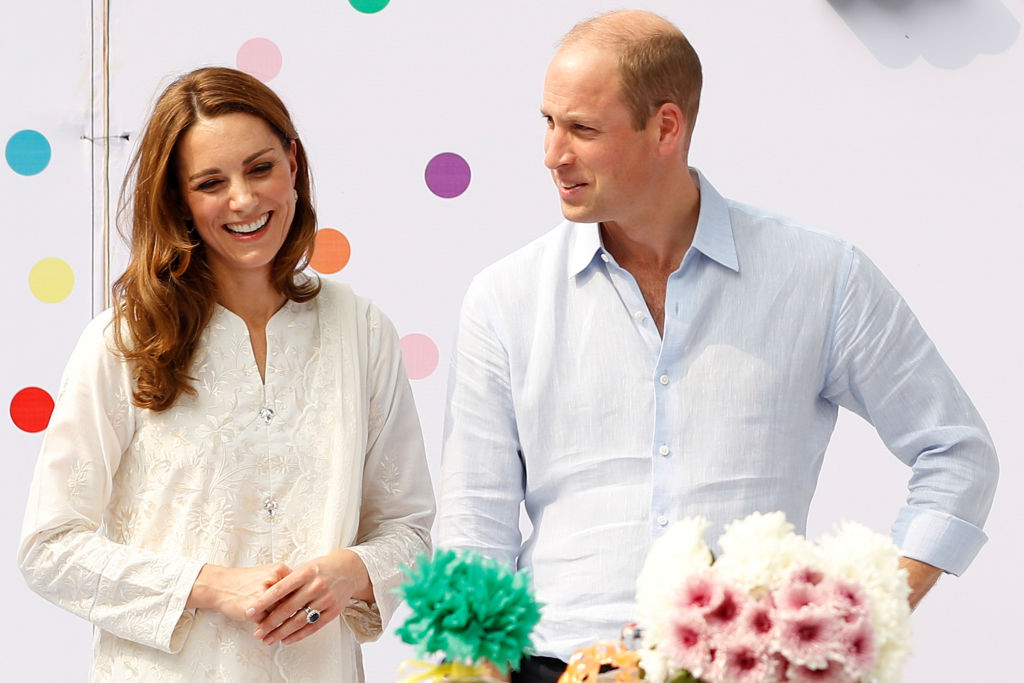 Queen Elizabeth forces Prince Andrew to step down
In light of Andrew's interview, inside sources say that William and Kate could not believe he thought it was a good idea to open up about Epstein.
The Duke and Duchess of Cambridge also think that Prince Andrew shamed the entire family and never should have been linked to the pedophile in the first place.
"William and Kate can't believe how foolish Andrew is to have associated himself with such a monster," the source dished. "They said that from the beginning, when news broke about the scandal, and are shocked by the way he conducted himself in the interview and his lack of remorse. They think he's brought shame upon the family."
The insider added that William and Kate are "relieved" that Queen Elizabeth forced Prince Andrew to step down. Before doing so, the couple was afraid of what Andrew might say next and believed he would probably more damage to the family.
It is also rumored that Prince William and his father Prince Charles also had a hand in stripping the disgraced Duke of York of his royal duties.
Andrew, of course, has faced a lot of backlash for the interview and continues to deny the allegations, despite the mounting evidence. Most royal experts agree that Andrew should have kept quiet about the issue and that appearing in front of the cameras was a PR disaster.
Prince Andrew takes a leave of absence
Considering how everyone reacted to the interview, Andrew has reportedly stepped away from his royal duties for the foreseeable future.
It is unclear if Prince Andrew will return to his position once the controversy dies down, but he allegedly received permission from Her Majesty before taking leave.
Although Andrew thought the interview would help clear his name, he was smart enough to realize the damage it caused to the rest of the royal family. By all accounts, Andrew is lucky that he is one of Queen Elizabeth's favorites as his penalty could have been much worse.
While Andrew continues to deny any wrongdoing, he has since apologized for being associate with Epstein, who took his own life in jail while facing charges of sex trafficking.
"I continue to unequivocally regret my ill-judged association with Jeffrey Epstein," Prince Andrew shared.
Inside Andrew's accusations
The drama heated up after photos emerged of Andrew hanging out at Epstein's mansion in New York City.
His name cropped up again after one of Epstein's victims, Virginia Roberts, accused Prince Andrew of sleeping with her when she was only 17 years old. She says that they hooked up on three separate occasions — all at the behest of Epstein.
The situation got even worse after a photo surfaced of Andrew posing with Roberts. The image does not prove Roberts' story, but it does validate her claims that their paths crossed at least once.
In his recent interview, Prince Andrew denied any wrongdoing and tried to explain how he and Epstein were hardly friends. He may have had good intentions with the interview, but it pretty much blew up in his face.
The rest of the royal family was obviously just as embarrassed as anyone else, which is ultimately why Andrew is stepping down. Although Andrew will not be fulfilling his royal duties there is one more stop in his schedule that he is determined to finish.
Andrew set to appear at one more engagement
Following the news that Prince Andrew is stepping down, his offices have confirmed that he will be attending a royal event in Bahrain this weekend.
Andrew will be flying to the country to support his charity, [email protected], even though several sponsors pulled their funding following his disastrous interview.
Sources say that members of the royal family are viewing Andrew's decision as an act of rebellion, though it is unclear if he plans to keep this up with future events. Andrew was spotted driving to Windsor Castle earlier this week and appear high in spirits, so it is unclear if Queen Elizabeth gave him her blessing to go to Bahrain.
Andrew released a statement shortly after the interview aired. He apologized for having dealings with Epstein and said that he understands how his actions have damaged the rest of the family.
Prince Andrew did not say anything about Roberts' allegations, which he has previously denied.