Prince William and Kate Middleton's Leaked Christmas Photo Had a Secret Message
Leaked images of Prince William and Kate Middleton's Christmas cards have officially hit the internet, and royal experts believe there may be a secret message in their holiday greetings. The card features the Duke and Duchess of Cambridge alongside their three children, Prince George, Princess Charlotte, and Prince Louis. So why do royal experts believe there is a hidden message in such an innocent photo?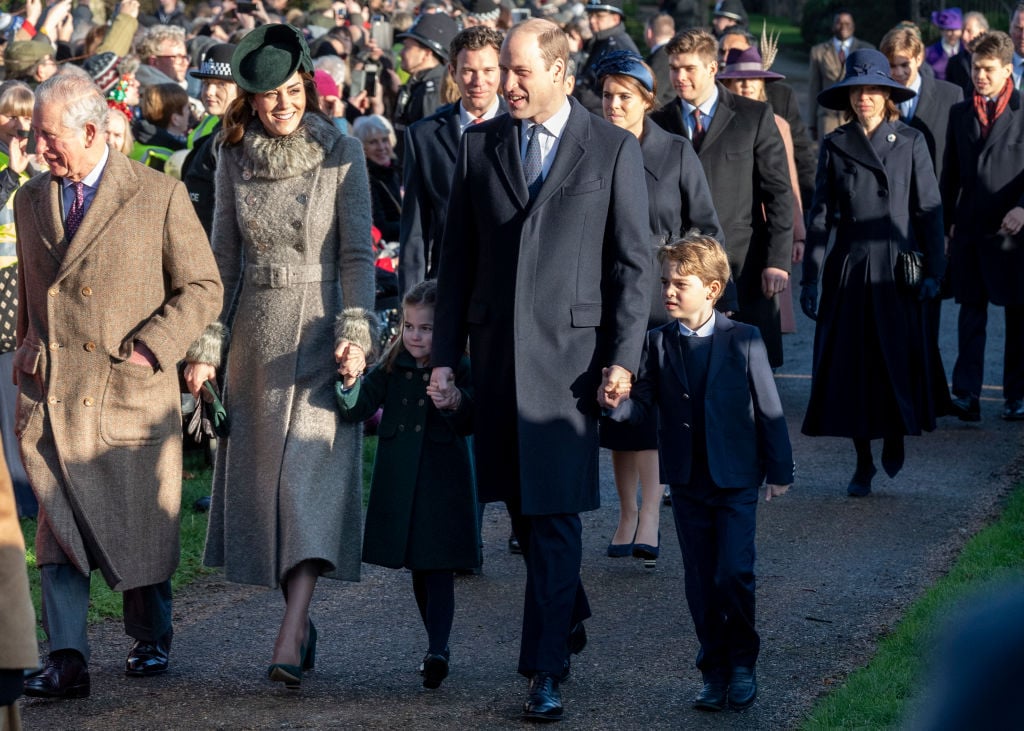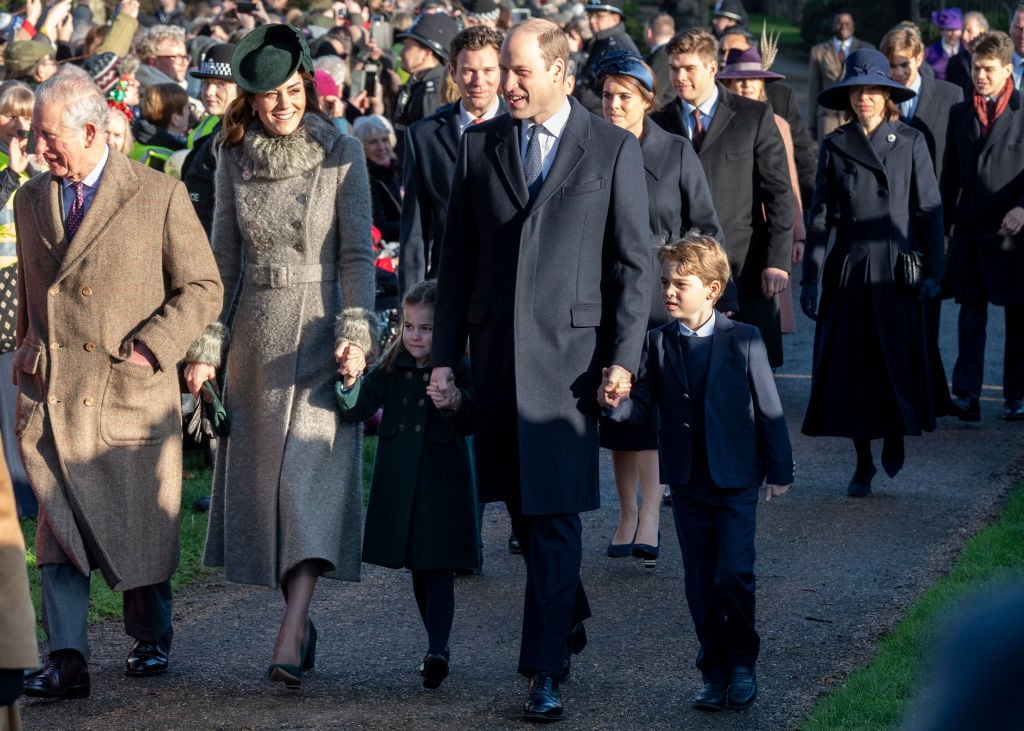 Prince William and Kate Middleton's Christmas card gets leaked
Kensington Palace has not released William and Kate's Christmas card for 2019. The card was leaked, however, by a fan who was lucky enough to receive the card in the mail.
It is unclear who leaked the image, but Camilla Tominey, an expert on the royal family, believes the photo contains a hidden message about the Duke and Duchess of Cambridge.
According to Express, Tominey revealed that the card contains a holiday theme and that someone posted the card on Twitter without the royal family's consent.
"I can't tell you what is in it but there is going to be some lovely festive imagery released in the run-up to Christmas day," she stated.
Royal staffers have not reacted to the leaked image of Prince William, Kate Middleton and their children, though Tominey says the palace has not released the image because of what happened on social media. We cannot confirm that the card in question is the real deal, though Tominey believes it contains a hidden message.
Is there really a hidden message?
Tominey argued that the Cambridges' Christmas card was meant to put forth a theme of unity. The royal expert says that Prince William and Kate Middleton did their best to act completely normal in the photo to show fans that nothing is amiss.
"This lady is not in any trouble. This is a relaxed shot," she stated.
Although Kensington Palace has not shared the couple's card, Tominey believes William and Kate will post more endearing photos in the coming days.
The Christmas card fiasco, meanwhile, comes amid a drama-packed year for the royal family. In recent months, Prince Harry and Meghan Markle opened up about their struggles with the media and Harry's ongoing feud with Prince William.
To make things worse, Prince Andrew has been in the hot seat over his ties to the disgraced financier Jeffrey Epstein. Andrew was forced to step down from his royal duties a few weeks ago after a disastrous interview about the scandal.
The Cambridges set to make an important announcement
Prince William and Kate's Christmas card is certainly up for interpretation. While we wait for an official release, royal expert Omid Scobie believes the Cambridges are about to make a big announcement.
Scobie was recently at a briefing inside Kensington Palace where he was informed of the couple's intention to release some news.
An announcement from the royals is rare during the holiday season as most of them are taking a break from official duties.
"Next year is going to be busy for the Cambridges," Scobie shared. "There was a briefing at Kensington Palace just this week where they gave us a number of new announcements that will be coming out over the holiday period."
Scobie did not release any details about the announcement, but he did assure fans that 2020 is going to be an important year for Prince William and Kate Middleton. The couple has been swamped by a number of different rumors in recent months, including pregnancy talk, so there is no telling what they are preparing to announce in 2020.
Prince William and Kate Middleton fight bad optics
Until we learn more, William and Kate have been working hard to repair their image after an awkward scene unfolded on television earlier this month.
The two, who have faced rumors that their marriage is on the rocks, got a lot of backlash when Kate seemingly shrugged off Prince William's attempt at affection during a TV special. William was shown putting his arm around Kate, who quickly gave him a shoulder shrug to avoid PDA.
The awkward scene drew comparisons to when Melania Trump swatted Donald Trump's hand away during a public event a few years ago.
Although fans were convinced Kate was wanting zero affection from William, sources claim that the clip was taken completely out of context. Kate apparently gave William plenty of affection prior to the scene in question, though it is hard to defend her apparent shrug.
Considering all of the rumors the royals have fought in 2019 alone, it makes perfect sense that Prince William and Kate Middleton would take a completely normal Christmas photo. That said, Princess Diana did the same during her holiday photos with Prince Charles, and the couple was anything but happy.