Prince William Might Be Bothered by the Way Prince Harry and Meghan Markle Snub Royal Protocol
Is Prince William worried about the way that Prince Harry and Meghan Markle snub the typical royal protocol? One royal expert notes that William "fears" the Sussexes' behavior, which has been "detrimental" to the family.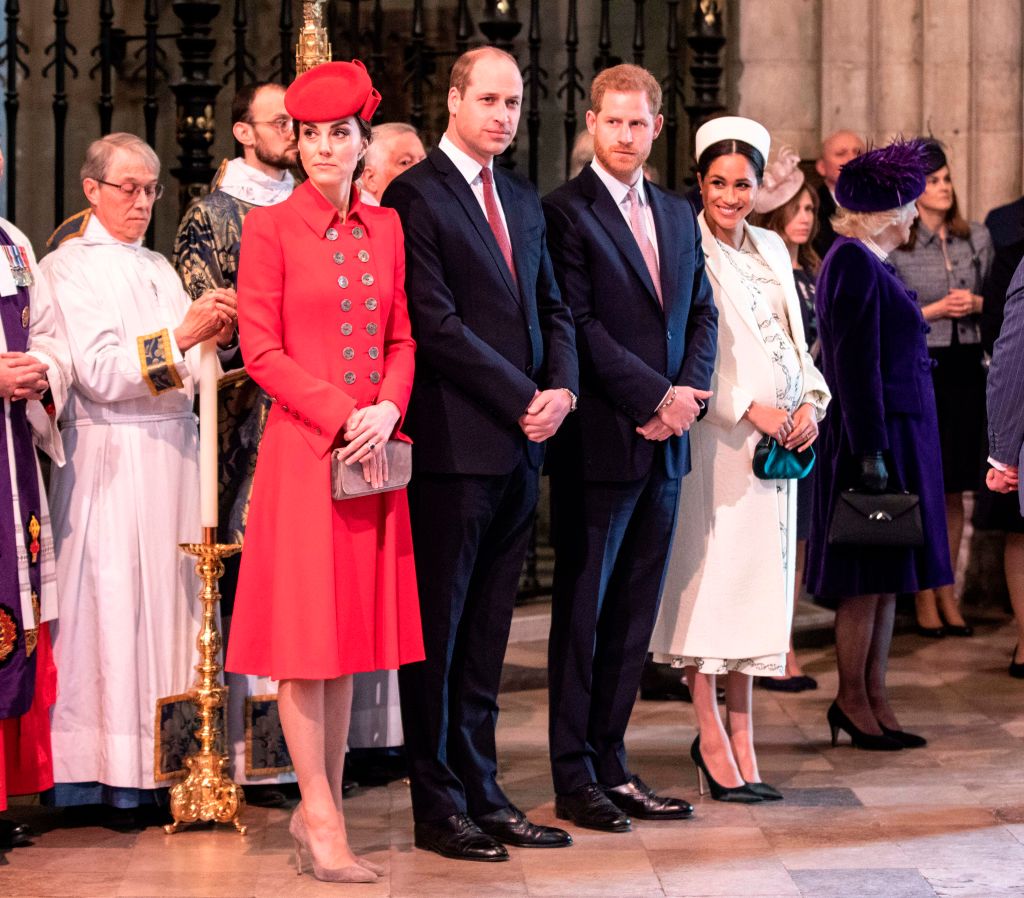 Prince William may be 'bothered' by his brother's behavior
In a recent documentary titled William & Harry: Princes at War?, a number of experts explored the reasons why the brothers may have started feuding and the situations that continue to make matters tense between them.
One aspect of royal life that was brought up was Prince Harry and Markle's behavior, as Ingrid Seward, editor of Majesty magazine, suggested that the couple making moves away from the typical traditions and way they have "snubbed protocol" might "bother" William.
Seward explained: "I would think it might bother William a little bit, because he might see the way that Harry and Meghan do things as being detrimental to the business of the monarchy as a whole."
Prince Harry and Markle have come under fire
One of the most obvious ways that Prince Harry and Markle have moved away from traditions are seen in their constant need for privacy. As members of the royal family, it's certainly difficult for them to avoid the public eye, but they've done so in the way they introduced their son Archie to the world in a more subdued way than is typically done as well as their very private christening for their son.
Markle's demand to ban fans from taking photographs during her appearance at Wimbledon ruffled some feathers at the time as well, with one critic calling it "tacky." Piers Morgan noted: "If you want to be private, go back to America and live privately."
Seward noted that the way they have been "snubbing protocol" has been worrisome because "it wasn't done in a very royal way, or the way we'd come to expect."
She added: "But then Harry's excuse was: 'Well, I'm a private person.'" Seward argued, "But you cannot be royal and be sixth in line to the throne and be a private person."
Royal correspondent Katie Nicholl shared another perspective, that Prince Harry and Markle are "just doing things differently," adding, "There was a lot of upset in the media that Harry and Meghan were snubbing tradition, that they were snubbing protocol, which they weren't."
How did the feud between William and Harry start?
The documentary explores the rumors of the origin of the brothers' feud, believed to have kicked off when Prince William gave his brother some advice about rushing into something too serious when he was dating Meghan Markle.
Seward noted: "It was all so quick that William and Kate didn't have a moment to get to know Meghan because Harry hardly knew Meghan."
She continued, "And of course William and Kate would have quite naturally thought: 'Oh she's been married before, she's older than Harry, I hope she's going to make him happy.' Anyone would think that."