Here's Why Prince William and Duchess Kate Love to Order Takeout
Prince William and Duchess Kate might be royals, but they do their best to lead normal lives for themselves and their children. Rumor has it the kids don't even know they're royalty, and it seems the prince and the duchess want to keep it that way. They're just like us when it comes to what they order for dinner: It turns out the two are big fans of takeout.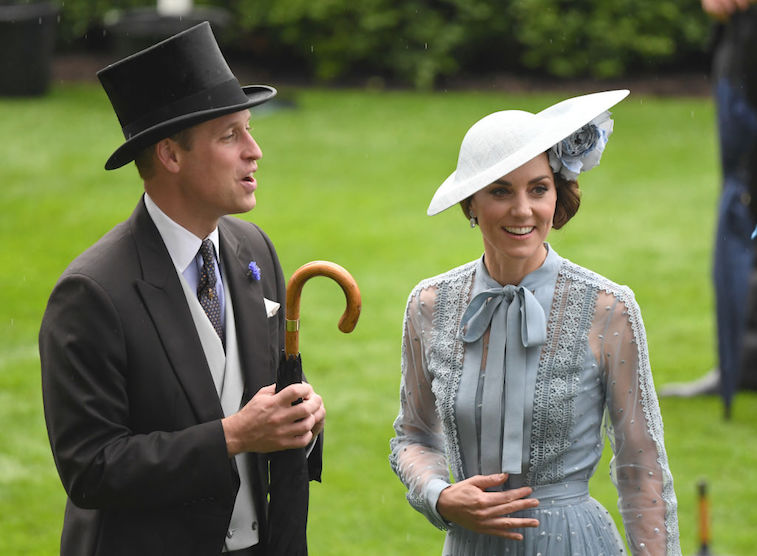 The royals have interesting food rules when they eat with the queen
When it comes to the royal dinner table, the menu varies depending on who is sitting down to dinner. When the royals eat with Queen Elizabeth, there are certain foods that won't make the menu. The queen doesn't like pasta, and she never eats anything made with garlic. There are also certain types of seafood she's not a fan of, either. Dinners with the queen are very formal; when she is done eating, everyone else must stop eating. But when Prince William and Duchess Kate are at their apartment in Kensington Palace, they're much freer to eat what they want.
Kate revealed that when the family cooks at home, they make pizza and salad
Back in January, Kate spent time at King Henry's Garden Walk, where she made pizzas and bonded with children. She revealed that her own children love to make pizza and salad when the family cooks at home together. "I think they're some of the best things to make, pizzas at home," the duchess said. "It's such fun; you can choose what you can put on them — all the different toppings." She also noted that the kids like to make salads to go with the pizzas, too. It's unclear how often the family cooks at home, but it's nice to know they spend time doing things like this together.
The couple loves to be as normal as possible and order takeout
While the duchess loves to cook, she also enjoys having someone else do the cooking sometimes, too. Prince William and Kate like to indulge in some good old fashion takeout (or takeaway, if you're British), just like the rest of us.  The two of them tend to order either "pizza, curry, or Chinese," Prince William once revealed. The couple said that they can't order takeout to be delivered to the palace and instead must go pick it up, though they're not the ones who physically go inside and get the food — but imagine working at the local pizza place and seeing Prince William stop in for a slice? Though they can't get it themselves, it adds a bit of normalcy to their lives.
Prince William has previously said he wants to live as normal a life as possible
Though it's not possible for Prince William to live an entirely normal life considering he is royalty, he and Duchess Kate do their best to give their family a standard life. The kids reportedly don't know that they're royalty, and Prince William has said that he's focused on being a hands-on father to all three of them and that the royal conversation will come in time. It's nice to see that the family cooks together and orders takeout the same way the rest of us do.