Prince William's First Words Were 'I'm Free' After Breakup With Kate Middleton, Reports Say
Prince William and Kate Middleton have always had a strong relationship, but even the strongest of relationships go through trials and tribulations. The Duke and Duchess of Cambridge had a high-profile breakup back in 2007, though, of course, they got back together shortly after. William was reportedly thrilled to be "free" after the couple's strained relationship came to a temporary end.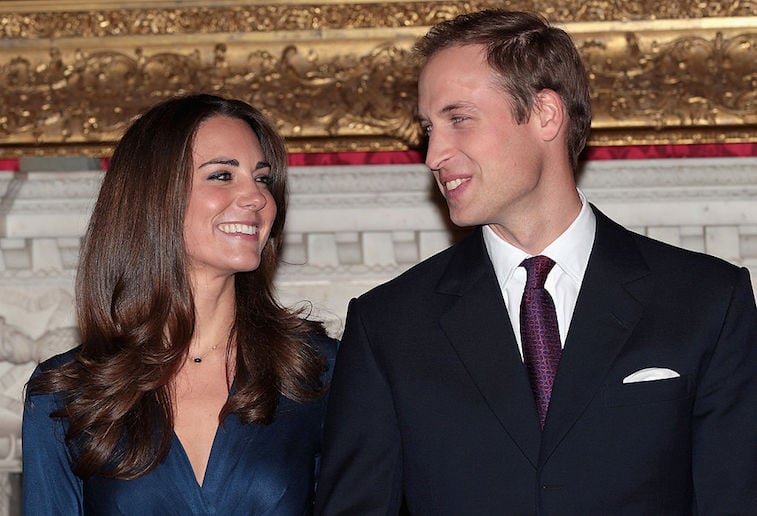 William and Kate faced several problems before their split
As with most couples, William and Kate's relationship had been on a downward spiral for several months before they actually broke up. The two were still young, and they both had a lot to learn about love. Plus, distance was becoming a huge factor in their relationship.
William had been serving in the military for quite some time after college, and he was stationed several hours away from Kate. This made it hard for the two to see each other, and there were reports that William had a wandering eye (though there was never any confirmation that he stepped out on Kate). As the physical distance continued, the emotional distance followed. William and Kate didn't spend any time together over the holidays, and by early April, William had broken up with her.
William reportedly said 'I'm free' upon breaking up with the now-duchess
Kate didn't take the breakup well, but she did her best to cope. She took a trip to Ireland with her mother, which allowed her to break away from her old routine for a bit. William immediately wanted to get out and celebrate being single; he joined some friends at Mahiki, a club in London, where he let loose.
According to Parade, William climbed onto a table and shouted "I'm free!" during his night out. It seemed that he was thrilled to finally be a single man. At the time, news had not yet broken that he and Kate had split up, and William's outburst was what let the media know. The split didn't last long though, and William quickly had second thoughts. About four months later, he and Kate were back together.
William was accused of cheating on Kate last year
Although William and Kate have appeared happy ever since they rekindled things back in July 2007, those close to the prince had always said he had a wandering eye. Still, though, there were no reports of him ever cheating on the duchess — until last year. William came under fire for a supposed affair with family friend Rose Hanbury, which he vehemently denied.
The rumors were never proven, and the most William ever said about the story was that there was "nothing to it." He and Kate never released any kind of statement, and the whole thing eventually blew over.
Royal marriages have surprisingly high divorce rates
William and Kate will likely never split up again; they seem to rely heavily on each other as two of the world's most famous royals. And now, they share three children, with whom they have an incredibly close relationship. However, it's not unusual for royal couples to split. Princess Diana and Prince Charles, William's parents, divorced after Charles was caught cheating. And two sets of William's aunts and uncles (Prince Andrew and Sarah Ferguson; Princess Anne and Timothy Laurence) divorced as well.  
Realistically, William and Kate seem very happy together. But when looking at his family history, it might not come as a surprise that the future king once had second thoughts.