Prince William Has Given Kate Middleton These Amazing Gifts
Prince William and Duchess Kate Middleton have been married since 2011, and from what we can tell, their relationship continues to be nothing short of magical. Despite being in the public eye and giving up her career in the art world for her royal duties, being married to a prince certainly has its perks — especially when it comes to luxurious gifts.
Here are the most over-the-top gifts Prince William has given his wife.
The Victorian classic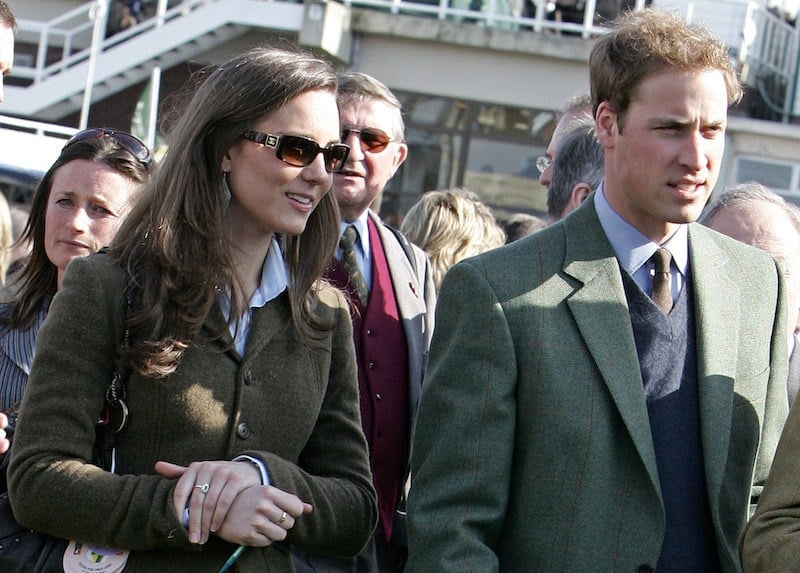 Prince William knew that Duchess Kate was his someone special from the beginning. The royal couple met when they were in school at the University of St. Andrews, and they became fast friends. A few years later, their relationship became romantic, and four years after they met, the prince gave his future wife a rose-gold, pearl-and-garnet-studded Victorian ring.
There is a super romantic meaning behind the prince's first gift to Duchess Kate. Prince William's birthstone is pearls while the duchess' is garnets.
Next: An exquisite heirloom 
Diana's ring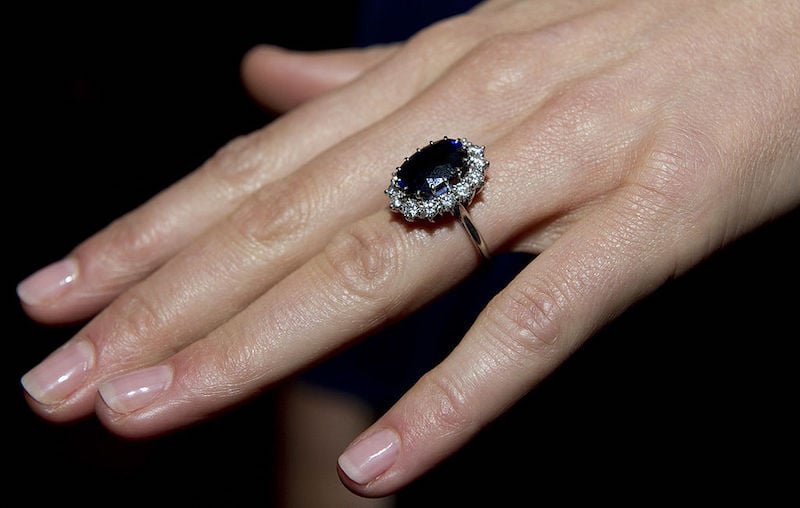 Perhaps the most lavish gift that Prince William has bestowed upon Duchess Kate is his mother's engagement ring. The late Princess Diana's ring is a 12-carat Ceylon sapphire, surrounded by 14 diamonds set in 18-carat white gold.
The ring is worth upwards of $500,000, and back in 1981, Princess Diana picked out the stunner from the notable British jeweler House of Garrad. Luckily, the ring has brought the younger couple a ton more luck in their marriage than Princess Diana and Prince Charles.
Next: A wonderful Valentine's Day
Armfuls of flowers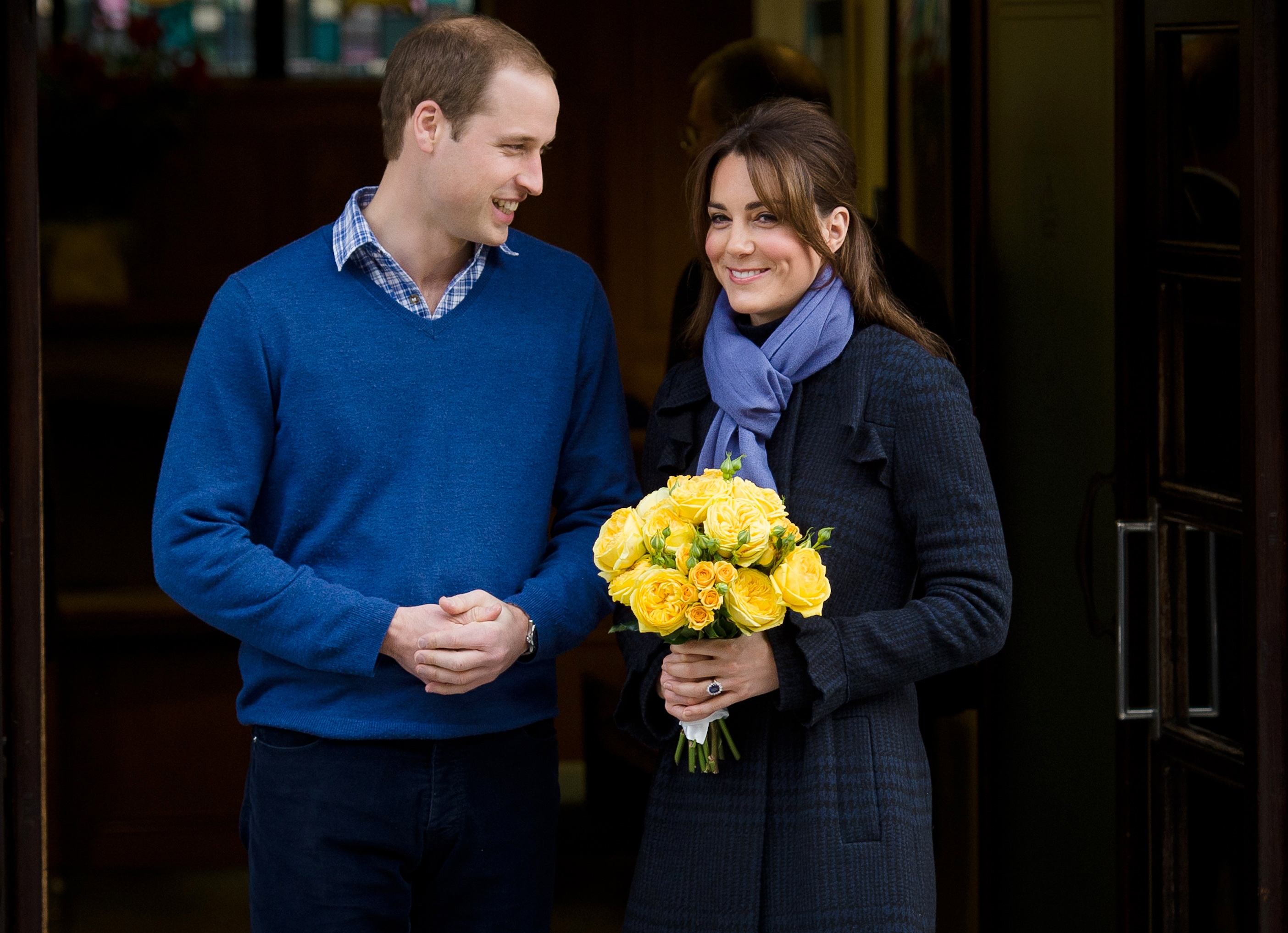 For their first Valentine's Day as a married couple in 2012, the prince and the duchess were separated. The Duke of Cambridge was 7,000 away from his wife on a six-week royal tour of duty in the Falklands, but he made sure to make the day special for the duchess.
He managed to make sure heaps of flowers and a card were sent to her.
Next: A matching set 
The matching earrings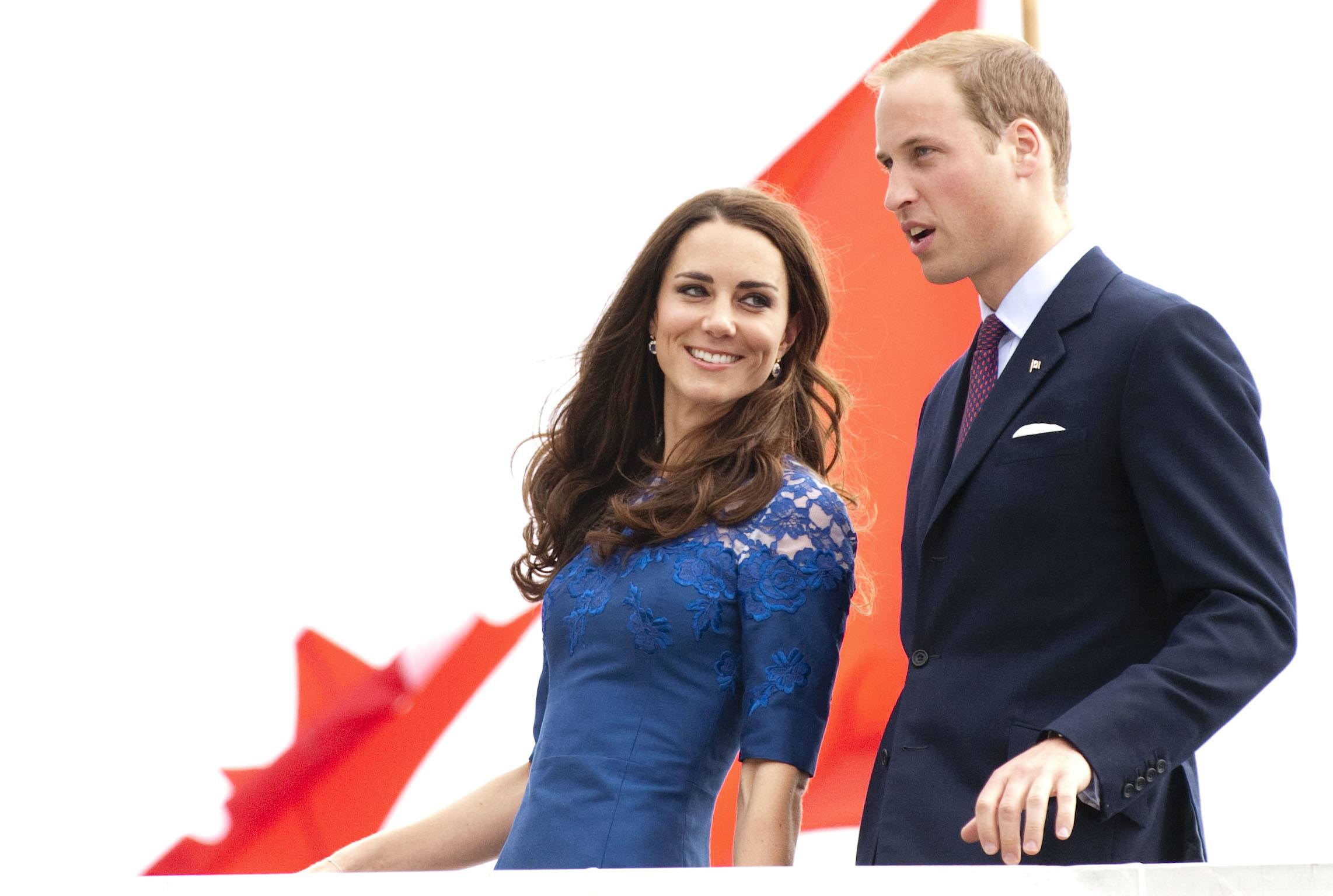 The late Princess Diana was incredibly stylish, so naturally, she had sapphire and diamond earrings that matched her engagement ring. Duchess Kate now sports the earrings as well.
However, instead of wearing them as studs like her late mother-in-law, she had them redesigned as drop earrings.
Next: The most practical gift 
A Cartier watch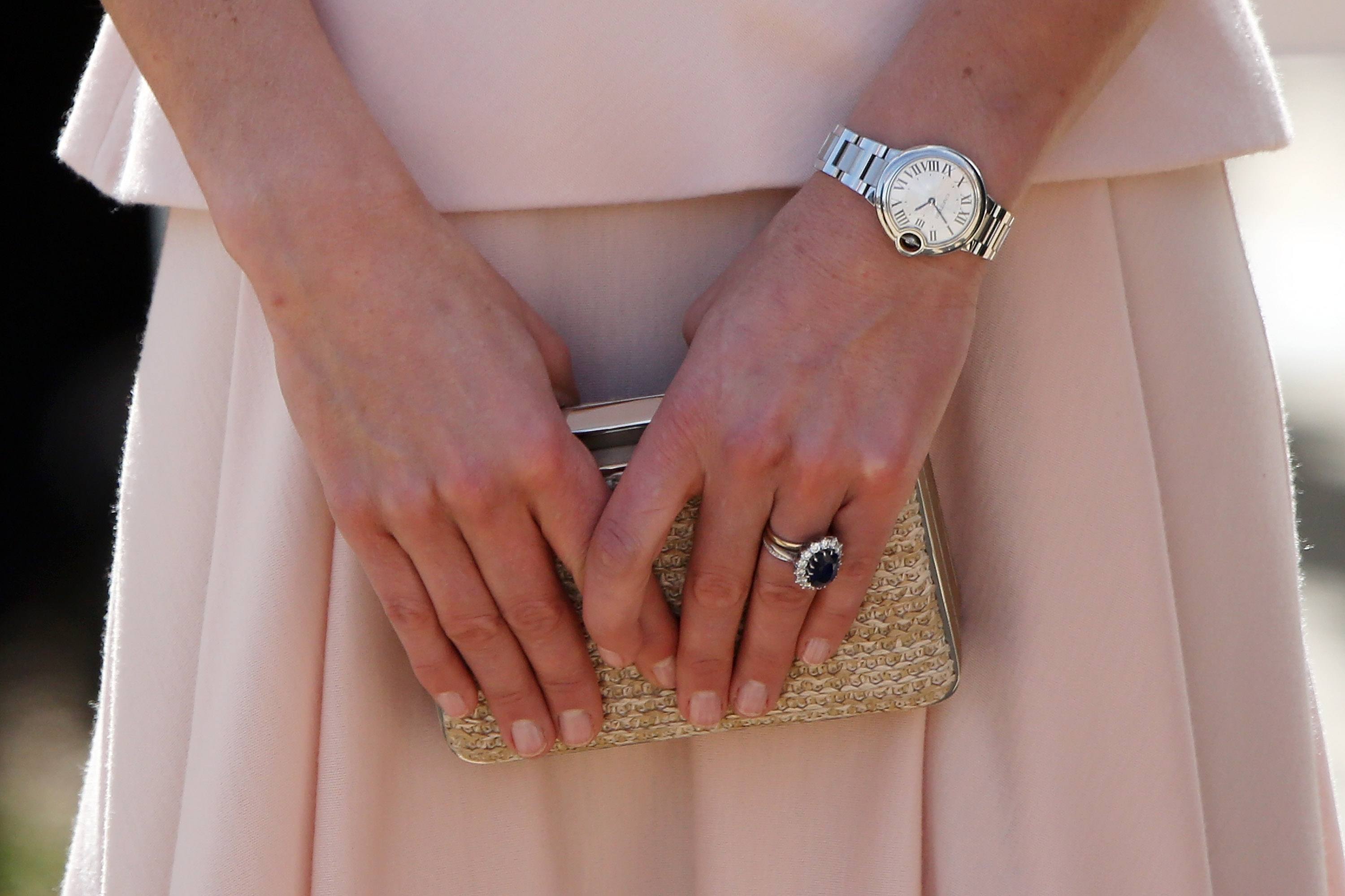 Prince William doesn't just want to make sure his wife has the finest jewels; he also wants to be sure the duchess is getting practical use out of her gifts. With all of her royal duties and travels, while juggling three kids, it's essential that she sticks to a schedule.
For their three-year anniversary, the Duke of Cambridge purchased a $5,950.00 Ballon Bleu de Cartier watch for the duchess. It also has a sapphire embedded into it, so it matches her engagement rings and earrings.
Next: For eternity 
The perfect push present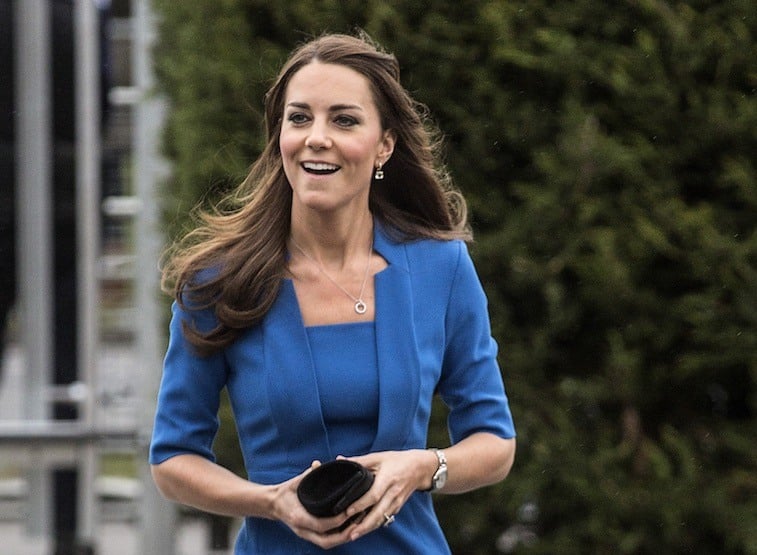 It's no secret that Duchess Kate has a dreadful condition called hyperemesis gravidarum, which causes extreme nausea and morning sickness during pregnancy. Since she's already carried two healthy babies to full term and is currently awaiting the arrival of her third, she's received some gorgeous push presents.
In fact, after the birth of their first child, Prince George, Prince William gifted his wife with a stunning Annoushka diamond eternity ring. The duchess wears it around her neck.
Next: A gem fit for a queen
A brilliant brooch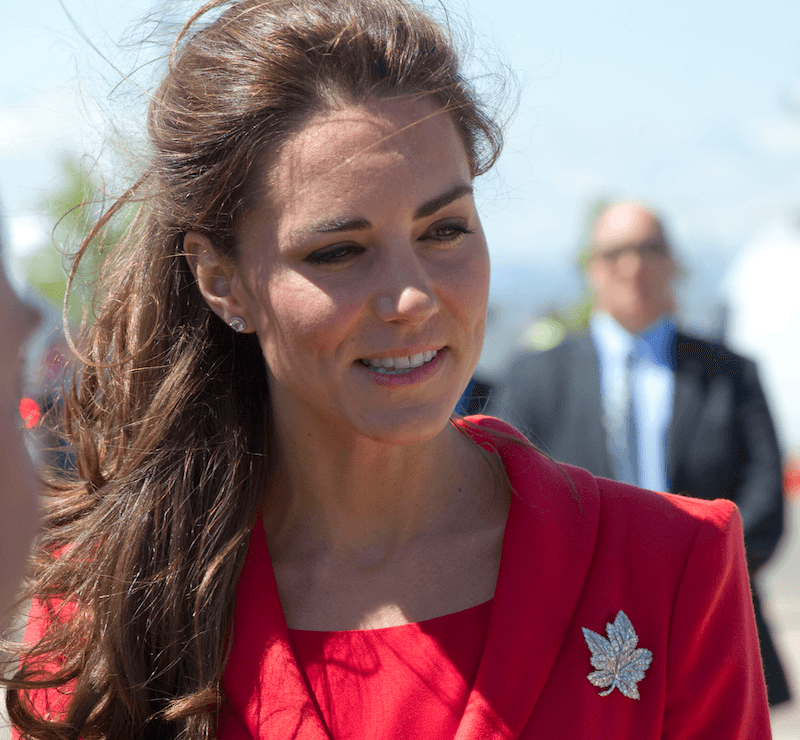 Though Duchess Kate is super modern with a flair for style, many of her fashion choices have a royal twist to them. As a result, the duchess also wears a flower brooch with a pink diamond at its center. According to to the Daily Express, the prince got the piece commissioned by the queen's jeweler just for his lady love.
Apparently, he wanted to "give Kate something personal, a treasure that can form part of her own royal jewelry collection."
Next: A massive gift for generations to come. 
A massive net worth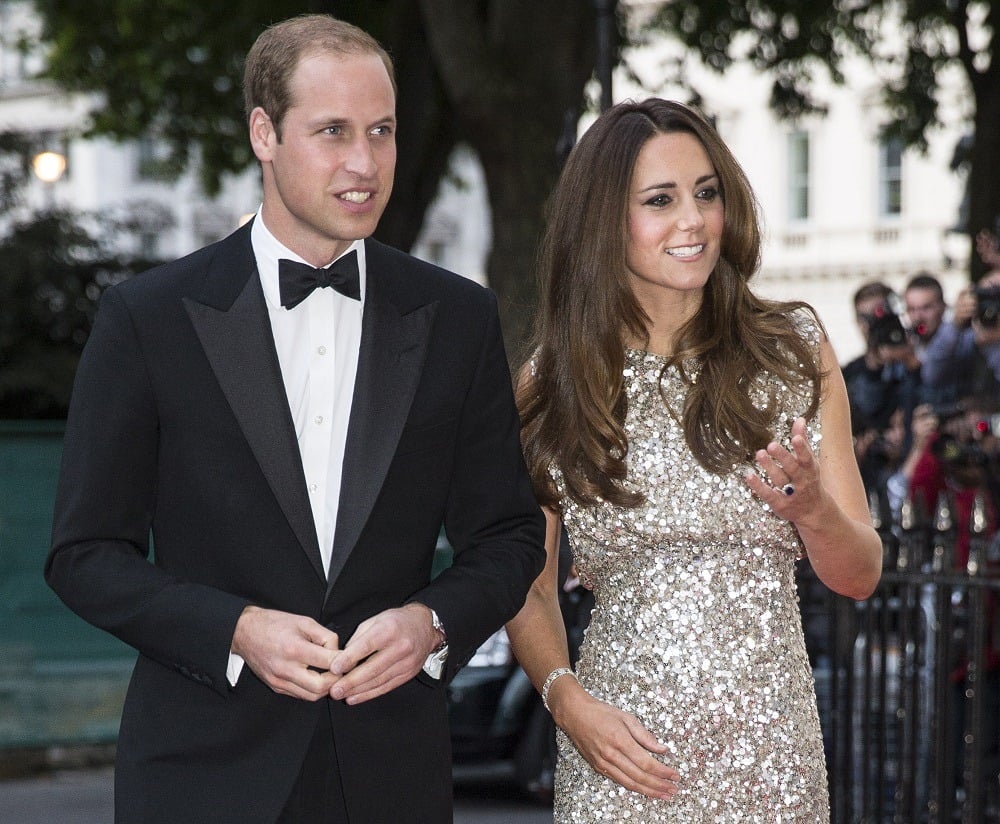 Each year, Brand Finance comes up with a value for the British monarch by calculating the Windsors' actual assets as well as their "value impact." This year they've come up with an astounding number to the tune of $88 billion dollars. Considering Buckingham Palace, the royal collection of art, the famous Crown Jewels, and the Duchies of Lancaster and Cornwall make up a whopping $33 billion collectively, that number doesn't seem too far-fetched when you really think about it.
The royals are a massive tourism draw. Duchess Kate and now Meghan Markle will add to the fashion industry and shows like The Crown, and with films like The Queen, it's no shock that being royal adds up to a pretty penny. Queen Elizabeth II is worth $500 million on her own.
Taxpayers in the U.K. contribute  £292 million ($388 million) to the monarchy each year. Not a bad way to insure the future generations of royalty.
Follow Aramide on Twitter @midnightrami.
Check out The Cheat Sheet on Facebook!