Prince William and Kate Middleton Are Putting Their Kids First Despite Picking Things Up After Royal Drama
2020 has already been quite a year for the royal family. Prince Harry and Meghan Markle officially announced their professional exit from the family, and Prince William and Kate Middleton have seemed to step things up in the wake of Meghan and Harry moving out.
Through it all, though, William and Kate are still finding time to take care of their kids, even though their family dynamic has likely changed since the start of the new year.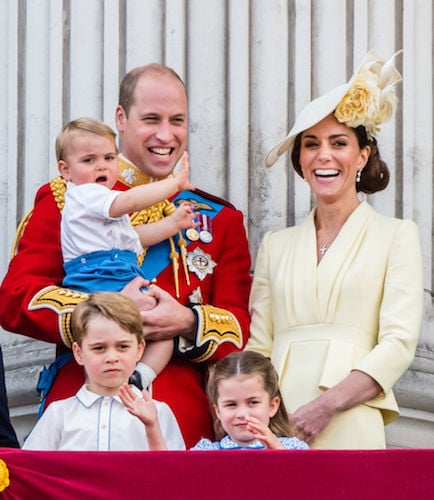 William and Kate have always wanted to give their kids a normal life
William knows what it's like to grow up in an intense spotlight. And these days, he and his brother are both redefining their family dynamics within the royal family. Harry and Meghan have opted to raise Archie as a private citizen, and while that decision wasn't feasible for William and Kate, they are still doing their best to give their kids a normal life.
Kate has said in the past that she hopes to raise her family with a similar dynamic to how she and her siblings were raised. She loves capturing innocent moments of her children, such as Princess Charlotte smelling a bluebell flower. 
The two recently took their children to see baby lambs
Despite everything going on within the family, William and Kate recently took their kids to meet some baby lambs. The couple took the kids to a farm in Norfolk, where they introduced the kids to lambs. William later said that Charlotte "wasn't sure" how she felt about the animals at first, but that Prince George was "straight in there" and loved interacting with the animals. He also noted that Prince Louis, who will turn two in the spring, loved the tractors.
George and Charlotte's roles have become more important than ever
Now that Meghan and Harry have left the family, as of April 1, they're no longer working on behalf of the queen. This means that there are two fewer working royals in the family, and as a result, William and Kate seem to have stepped up their publicity as royals. But it also means that George and Charlotte will become even more important assets to the royals than they are now.
Right now, George and Charlotte are too young to be working royals. But William and Kate probably recognize the importance of their roles now more than ever, and Meghan and Harry's exit has likely changed the Cambridge's family dynamic. William and Kate are more focused on work (though still trying to be the best parents they can be) and might take a new approach to George and Charlotte's roles now that they'll be even more essential to the royal family.
The couple could be putting family plans on hold due to Harry and Meghan's exit
The public still thinks William and Kate could announce a fourth pregnancy in 2020; bookies in Europe suggest that the odds are in favor of the two having another baby. But with Harry and Meghan's departure comes a more intense spotlight for William and Kate. And it might cause them to change any family plans that once included a fourth pregnancy.
The Duke and Duchess of Cambridge likely want to focus more on their royal roles, as well as the future roles of their children. Of course, they might decide to have another baby anyway, but with two fewer working royals, a busier schedule might mean putting those plans on hold indefinitely.