Why Did Prince William and Kate Middleton Go To The BAFTAs?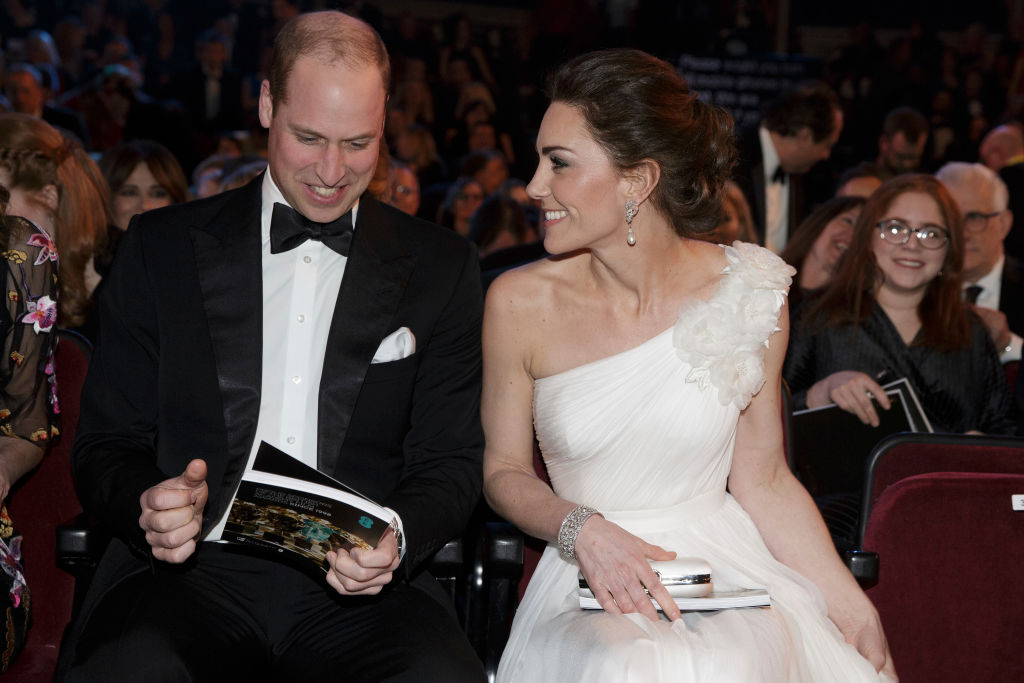 At this year's BAFTAs, Prince William and Kate Middleton were among the many celebrities in attendance. While a lot of people were there because they were nominated for an award for a film released last year, others, like Will and Kate, are invited to attend for other reasons. So why were the Duke and Duchess of Cambridge at the 2019 BAFTAs?

What are the BAFTAs?

First, an explanation. BAFTA stands for British Academy of Film and Television Arts. The EE British Academy Films Awards, known to many as the BAFTAs or BAFTA Film Awards, is essentially the Oscars for the U.K. Many of the films and people nominated are the same as at the Academy Awards, but the winners are often different. Additionally, there are a number of specifically British awards, including Outstanding Debut by a British Writer, Director or Producer and Outstanding British Film.

Prince William and Kate attended this year's ceremony

In addition to stars like Rami Malek (nominated for his role as Freddie Mercury in Bohemian Rhapsody), Margot Robbie (who is nominated for Mary Queen of Scots), and Taylor Swift's boyfriend, Joe Alwyn (who starred in the nominated film The Favourite), many other members of the film industry and British society in general were in attendance. So, of course, the Duke and Duchess of Cambridge had to be there.

But there's actually a more specific reason for their presence. Many don't know this, but Prince William is a big supporter of the arts. In fact, he's the president of BAFTA, an organization that has been tied to the British Royal Family since its inception.

Kate wore this dress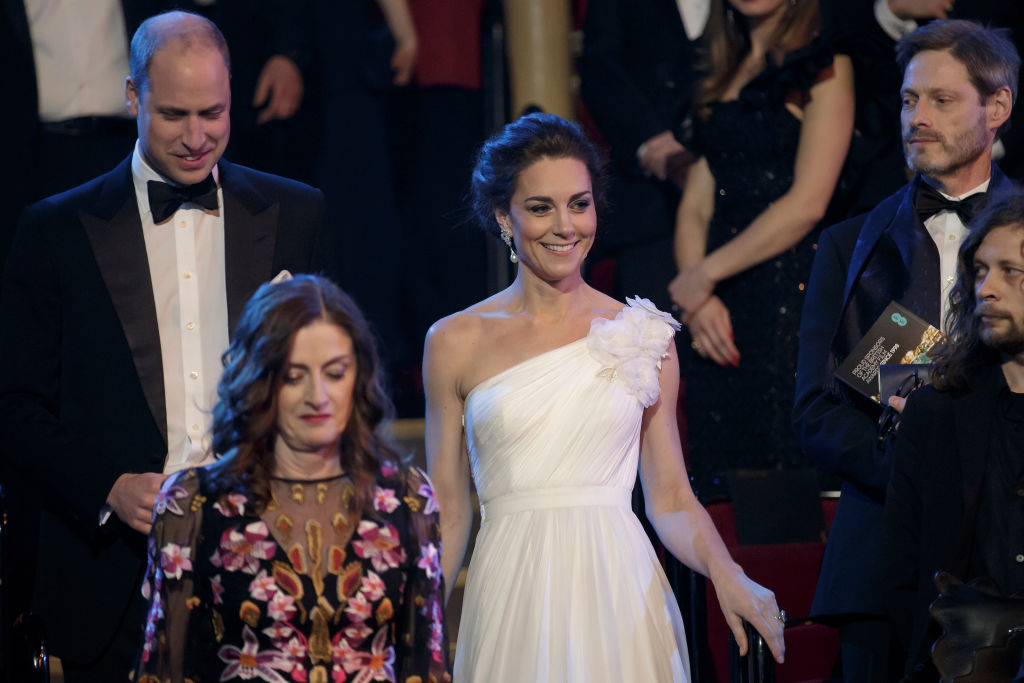 Just like at award shows in the U.S., half the fun of the BAFTAs is the fashion. While Prince William rocked a standard tuxedo, Duchess Kate looked radiant in white, wearing a one-shoulder Alexander McQueen gown. She wore her hair up and accessorized with a clutch, a bracelet, and earrings, the latter of which used to belong to her late mother-in-law, Princess Diana. Kate also wore silver Jimmy Choo heels.
They look like they had a great time together

As seen in the main image here, Kate and William looked to be having a great time at the 2019 BAFTAs. While you wouldn't exactly call it PDA (like we've seen from Prince Harry and Meghan Markle in the past), the Duke and Duchess of Cambridge appear to be laughing and enjoying themselves, while leaning up against one another.

They've attended the ceremony before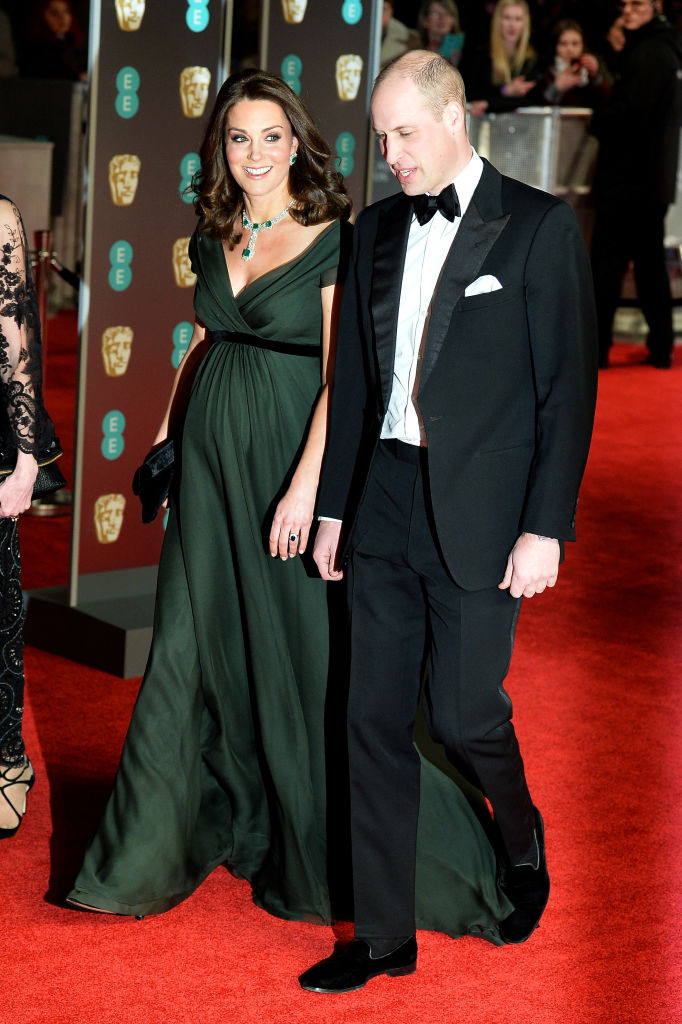 Unsurprisingly, this isn't Will and Kate's first time at the BAFTAs. They attended last year, and Kate wore a dark green gown that accentuated her belly, as she was around seven months pregnant with Prince Louis at the time. They also attended the ceremony in 2017.

Prince William and Kate Middleton are friends with celebrities

It's not uncommon to see the royals rubbing elbows with celebrities from Hollywood and beyond. Even before Prince Harry married someone with ties to the entertainment industry, the British Royal Family counted many big names among their closest friends. At Will and Kate's wedding alone, numerous celebs were in attendance, from Elton John to Guy Ritchie.

Who won at the BAFTAs?

As might be expected, numerous British productions and stars took home awards at the BAFTAs this year. The Favourite won for Outstanding British Film, and its stars, Olivia Colman and Rachel Weisz, were awarded for their roles. Netflix Original Film Roma was also a big winner, landing the Best Film honor as well as Best Director going to Alfonso Cuarón. Black Panther actress Letitia Wright earned the EE Rising Star Award, which is voted for by the public.