Do Prince William and Kate Middleton Support Prince Harry and Meghan Markle's Fight?
Prince Harry and Meghan Markle are taking a stand against the media, suing a tabloid for publishing a private letter the duchess wrote to her father. They're also sending a clear message that they won't stand for the bullying behavior any longer. Many royal fans are wondering if Prince William and Kate Middleton are supporting Harry and Markle's fight.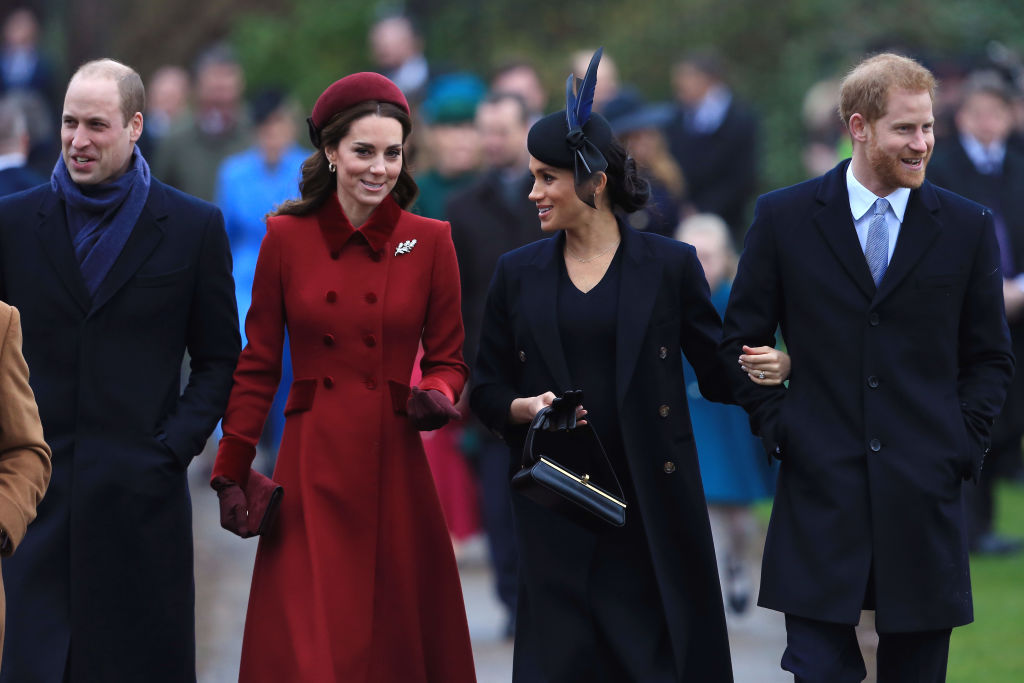 Prince Harry issued an emotional statement
Prince Harry penned a powerful statement about their lawsuit, touching on the way the media has been particularly critical of his wife and comparing the situation to what his mother, Princess Diana, faced.
He wrote, in part: "my wife has become one of the latest victims of a British tabloid press that wages campaigns against individuals with no thought to the consequences — a ruthless campaign that has escalated over the past year, throughout her pregnancy and while raising our newborn son."
Prince Harry continued: "There is a human cost to this relentless propaganda, specifically when it is knowingly false and malicious, and though we have continued to put on a brave face — as so many of you can relate to — I cannot begin to describe how painful it has been."
Later in his statement, Prince Harry noted: "There comes a point when the only thing to do is to stand up to this behaviour, because it destroys people and destroys lives. Put simply, it is bullying, which scares and silences people. We all know this isn't acceptable, at any level. We won't and can't believe in a world where there is no accountability for this."
Further, he called it "the right" action to take, explaining, "my deepest fear is history repeating itself. I've seen what happens when someone I love is commoditised to the point that they are no longer treated or seen as a real person. I lost my mother and now I watch my wife falling victim to the same powerful forces."
Prince William "will be supportive"
Prince Harry and Markle can use all of the royal family's support in this matter and Princess Diana's former butler, Paul Burrell, shares that Prince William "will be supportive" of his brother's legal action.
Burrell told Us magazine: "The brothers have vowed that no one will be allowed unwanted access to those they love. [Harry and Meghan] made it clear that they wish to live their lives their own way. They make their own decisions as a family and let very few people into their inner circle."
Burrell further shared that Prince Harry "believes his wife has become a victim of the press, like his mother," adding, "He's not prepared to sit back and watch it happen all over again. Harry and Meghan want to have a voice, and they're willing to put up a fight."
What Prince Harry can learn from his brother
Should Prince Harry and Markle borrow a page from Prince William and Middleton's playbook? That's what Bryony McLardy, a psychologist at Seventy Thirty, shared with Express recently, as Prince William and Middleton have been able to navigate the media without the level of criticism that Harry and Markle face.
McLardy noted that the Sussexes "should take a leaf of Kate and William's book and embrace some of the royal traditions and etiquette, such as the family photo after the birth of baby Archie."
McLardy added that Markle should be "true to herself" while demonstrating that she is "embracing and taking her position seriously."