Prince William Reveals the 1 Thing He Still Struggles With About Princess Diana's Death
Most people who were around when Princess Diana died on Aug. 31, 1997, remember exactly where they were and what they were doing when they heard the tragic news. Her death not only devastated the Spencer family, her friends, and an entire nation but also her two sons, Princes William and Harry.
The princes were young when their mother died and have spoken on occasion about how they coped with her passing. Here's what Prince William admitted he still struggles with more than 20 years after her death. Plus, what Prince Harry is still bothered by and why William thinks Diana would have been a "nightmare grandmother."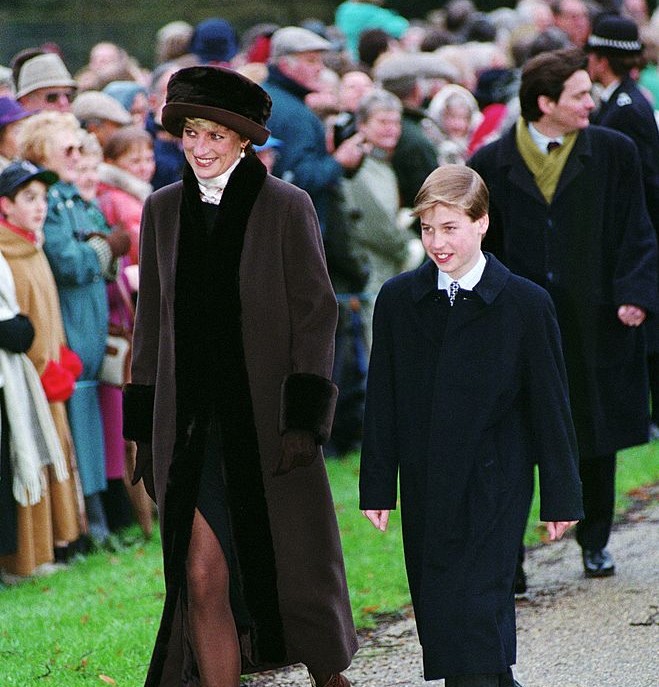 Prince Harry struggled with what happened minutes after the crash
Prince Harry has previously spoken at length about how his mom's death affected him. The now-Duke of Sussex has even admitted that he got professional help years after she died.
The prince also hasn't held back his feelings about how awful he thought it was that the paparazzi took photos of his mother while she was lying injured in a Paris tunnel after the crash.
"She'd had quite a severe head injury, but she was very much alive on the back seat," Harry said. "And those people that caused the accident, instead of helping were taking pictures of her dying on the back seat."
His older brother hasn't been as vocal about the princess' death and his feelings, but he has admitted what he still struggles with.
What Prince William still struggles with
Prince William has described the feeling of losing his mother as a "pain like no other."
"I think when you are bereaved at a very young age… you feel pain like no other pain," he said. "And you know that in your life it's going to be very difficult to come across something that's going to be an even worse pain than that."
The Duke of Cambridge has also revealed that something he has always struggled with and still struggles with is the shock of her death.
William admitted, "I still feel, you know, 20 years later about my mother, I still have shock within me."
While it's not known if William ever sought professional help like Harry, he has spoken to his family and friends about it and knows that's been helpful.
"That's the thing with mental health — we can all relate to it. We see it day-to-day around us… let's talk about it. It would make a big difference," he explained.
Prince William runs the mental health campaign Heads Together.
William said Diana would be a 'nightmare grandmother' to his kids
Diana never got to meet any of her sons' children. But William spoke about what kind of grandmother he thinks she would have been to Prince George, Princess Charlotte, and Prince Louis.
"She'd be a nightmare grandmother. Absolute nightmare. She'd love the children to bits, but she'd be an absolute nightmare," William explained in the documentary Diana, Our Mother: Her Life and Legacy, adding, "She'd come, probably at bath time, cause an amazing scene, bubbles everywhere, bathwater all over the place, and then leave."
After joking a bit, William said that without a doubt he feels his mother certainly "would have been a lovely grandmother."
Read more: The 1 Thing Queen Elizabeth II Took From Princess Diana That Prince William Could Never Accept