Prince William Sought Cooking Advice from Giada De Laurentiis After 'Disastrous' Incident in the Kitchen
Prince William, Duke of Cambridge likes to cook. But like the rest of us, not every home-cooked meal turns out just the way we wanted every single time. When he attended the same event as chef, restauranteur, author, and TV personality, Giada De Laurentiis, he didn't hesitate to ask her for cooking advice. Continue reading to learn what dish the 37-year-old royal, second in the line of succession, asked De Laurentiis about. 
Cooking for royalty a career highlight for the chef
De Laurentiis has done a lot of amazing things in her career. Cooking for Prince William and Kate Middleton, Duke and Duchess of Cambridge, in 2011 is one of them. The chef cooked for the couple at a polo charity event held in Santa Barbara, Calif., and as she told Insider, the 49-year-old didn't know right away that she'd be cooking for them.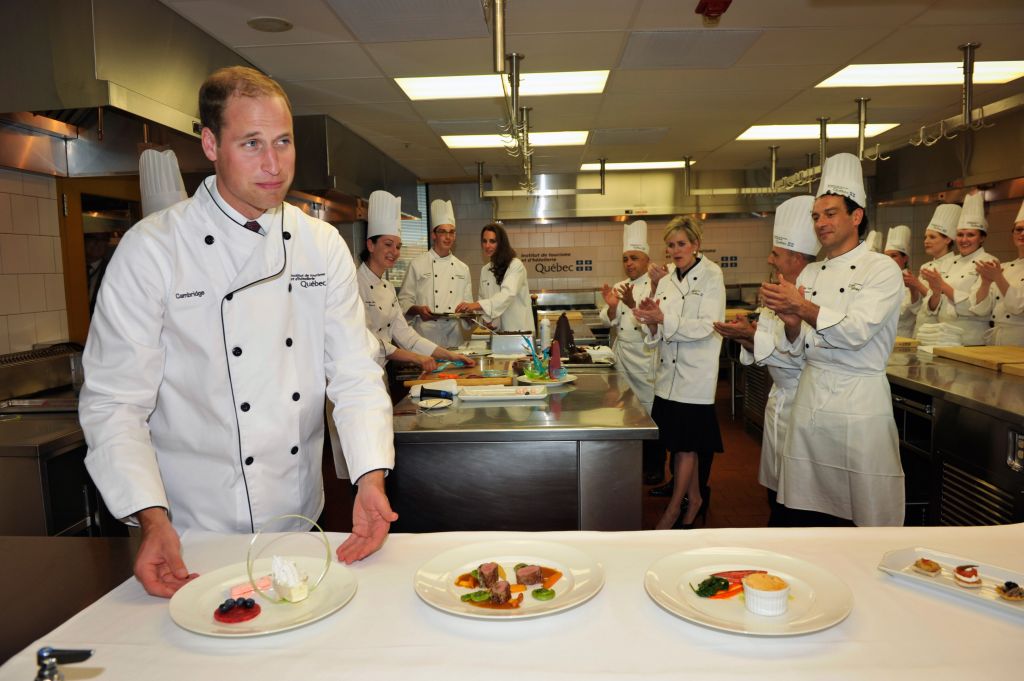 "I had no idea the royal couple would be attending," she told Today a month before the event, according to Insider. "And when I finally found out, it was actually kind of a bummer. I couldn't tell anyone — I had to keep it hush-hush until their California itinerary was released."
Middleton and Prince William went to California the summer after their royal wedding in April of 2011 as well as Canada. It was their first official tour as newlyweds and ended with Prince Charles thinking they were "tasteless" because of the number of photo ops they had (including one snafu when a gust of wind lifted up Middleton's dress with cameras present). 
Admittedly, De Laurentiis felt nervous ahead of the event. "Oh, I was so excited to cook that meal, albeit a little terrified!" she told Insider. 
"It was nerve-wracking cooking a meal for actual royalty, but I kept reminding myself that I was in my element," the chef added.

Prince William asked for cooking tips

At the event where De Laurentiis served the Duke and Duchess of Cambridge food inspired by her Italian roots and California in honor of the couple's first visit, Prince William didn't hesitate to ask for advice from the talented chef. 
"I'll never forget Prince William approaching me afterward and telling me about a disastrous lasagna he had made and he asked for my advice!" she recalled. 
With expert advice, Prince William might cook lasagna for him and Middleton's three children — Prince George, Princess Charlotte, and Prince Louis — at home in England. 
The public's observed Prince William's skills in the kitchen from afar. While attending boarding school at Eton College, photographs were taken of the young royal cooking chicken paella. See them below.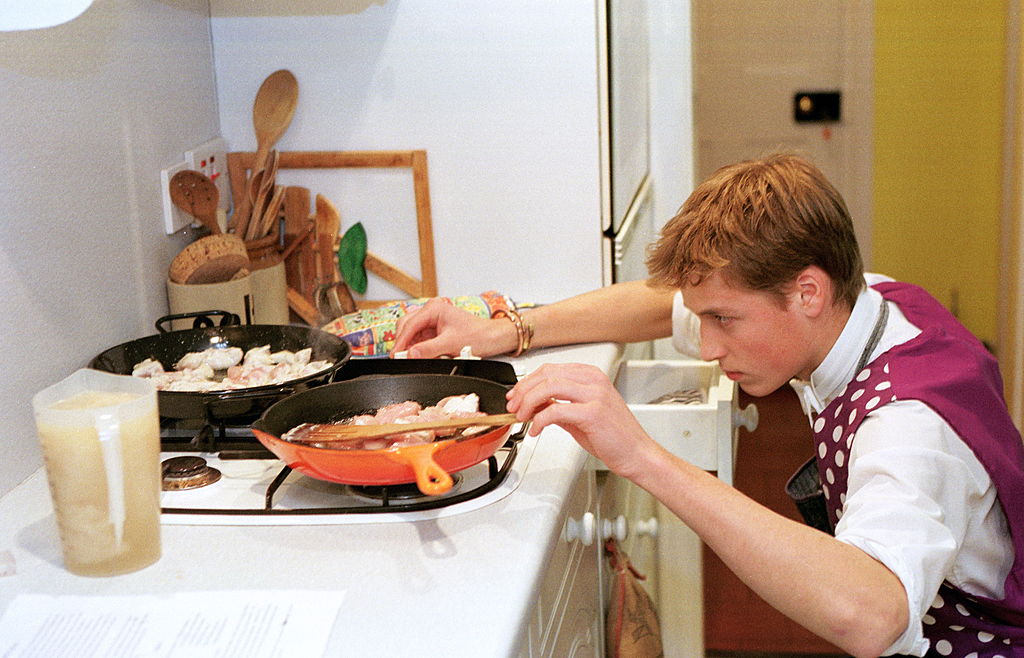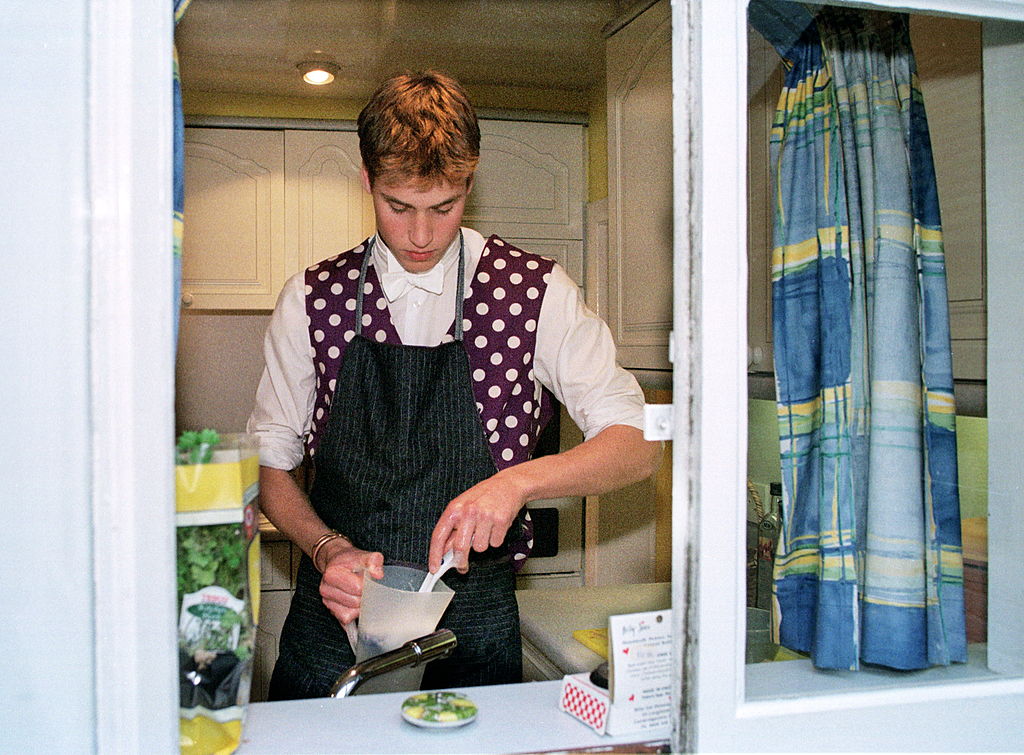 Prince William's not the only cook. Middleton is good in the kitchen too.
As we already know, the Cambridge family's made pizza dough together at home. They've also made curry. The Duchess of Cambridge is a big fan of spicy foods — especially curry — which is one of her favorite meals to cook, even though her husband can't handle the heat.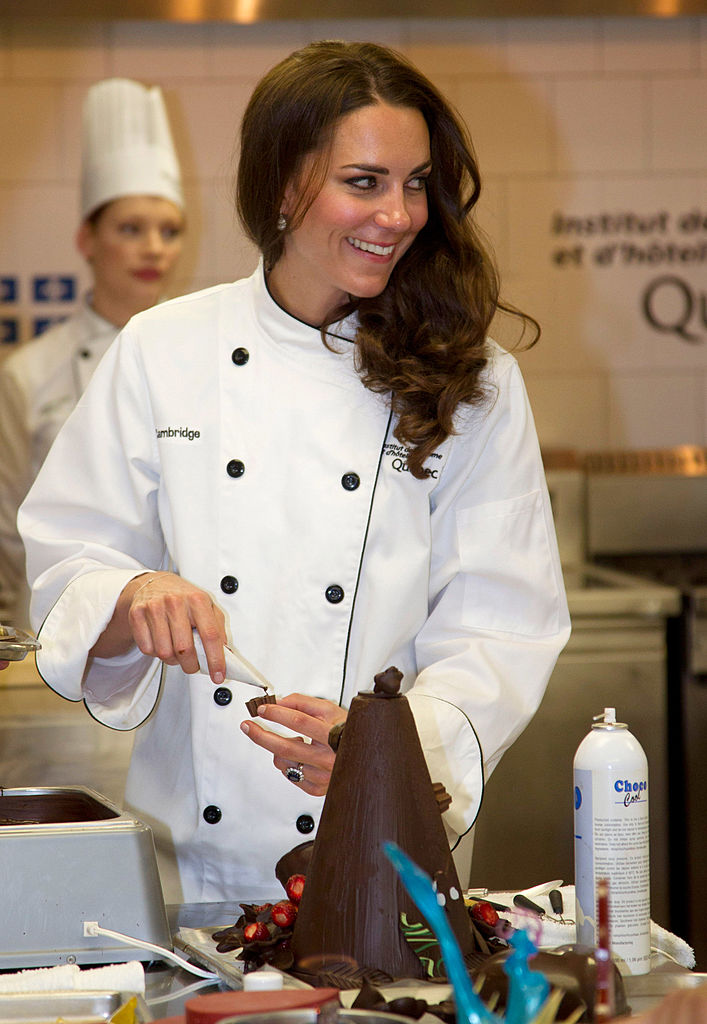 And Princess George and Princess Charlotte enjoy eating what their parents cook, at least most of the time. They've have been known to eat not-so royal foods such as cake, ice cream, pasta, and cereal. 
Maybe in the future, Prince William and Middleton will be cooking for crowds of people at a big event thanks to the skills they've picked up in the kitchen.