What Prince William Really Tells His Children About Princess Diana
Princess Diana, known affectionately as "The People's Princess," died 22 years ago and her death is still felt by millions the world over. As is no surprise, even the youngest members of the Royal Family know about the Princess of Wales. Prince William and Prince Harry have made sure that their children know about their famous grandmother.
The young royals know about their grandmother
Prince George and Princess Charlotte know all about Princess Diana. A royal source revealed the details to Us Weekly in their Sept. 9 issue. "George and Charlotte know all about their late grandmother and what an amazing woman she was. William tells them she's watching over them from heaven," the source explained. It makes sense that Prince Louis will also learn about Princess Diana, his grandmother, when he is older.
There is a photo of Princess Diana in Archie's nursery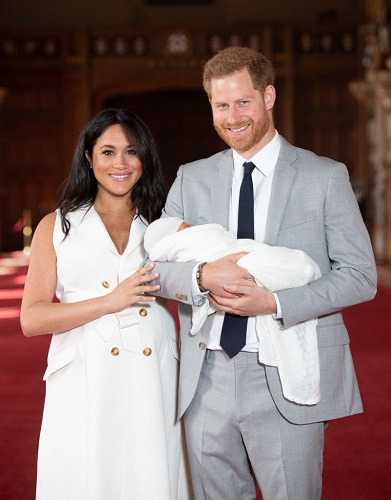 Prince Harry and Meghan, Duchess of Sussex plan to do the same for their little baby Archie. It was reported by Us Weekly that they included a photo of Princess Diana in Archie's nursery.
A source revealed that Prince Harry thought of the idea of putting of photo of his mother in his son's nursery once he felt he could properly open up about all of it to his wife.
"It was during their first trip to Africa together, shortly after they started dating, that Harry first opened up to Meghan about his mum and the pain he suffered following her death. He still gets very emotional talking about it… One of the things that first attracted Harry to Meghan was the way her kindness, determination, and strength reminded him so much of his mum," the source explained.
The royals want their children to have a sense of normalcy
Both happily married royal couples try to take a page from Diana's book when it comes to how they choose to parent their children. Both want the youngest royals to have a normal life or at least some semblance of it. Both Prince William and Catherine, Duchess of Cambridge have their two oldest children in school, and they also participate in extracurricular activities.
Princess Diana changed what it means to be a royal parent
Princess Diana changed the royal precedent in the way things are done and what's considered acceptable. Diana had famously said, "I am following my heart, not my head. However it often causes troubles. But there should be somebody who will be closer to people, love them, and show this love to them."
Before Diana came into the royal spotlight, children were raised mostly by the palace staff and a team of highly qualified nannies. After Diana had the princes, she went for a more hands-on approach with parenting, and they were all the better for it.
She handled many of the tasks involved in their upbringing and also refused to leave them at home when she went about on Royal Tours. She would instead opt to take them with her, and the people loved her for it. She was so relatable and a breath of fresh air for the monarchy.
Prince William and Prince Harry learned a lot from their wonderful mother. Although she is gone, she is far from forgotten. She is still a cherished member of the Royal Family through her sons and their families.