Prince William Used One Surprising Word to Describe His Grandfather Prince Philip
Not everyone gets along with Prince Philip, the Duke of Edinburgh, but Prince William and Prince Harry sure do. The 97-year-old husband of Queen Elizabeth has made headlines over the years for all the wrong reasons. He's opinionated, outspoken, and unafraid to speak his mind without caring what people think. But in addition to these traits, he's also loyal, loving, and protective of his family.
Rumor has it that Queen Elizabeth isn't too fond of how her husband Prince Philip is portrayed on the Netflix hit series The Crown, which documents the history of the British royal family. But it turns out Prince William himself had some advice for the actor who would play the role of his grandfather on the show.
Prince Philip developed a close relationship with his grandkids
When Princess Diana died in 1997, it was Philip was stepped up and became an advocate for Prince William and Prince Harry. He 'took them under his wing,' shielding the boys from intrusive cameras by secreting them away to his and the queen's country estate Balmoral. The connection the men forged there has lasted a lifetime.
In "The Diana Chronicles," royal biographer Tina Brown wrote, "A member of the Balmoral staff noted that Prince Philip, who had effectively lost his own mother at the age of ten when she was committed for three years to an asylum in Switzerland, was brilliantly effective with his grandsons, offering them gruff tenderness and outdoor activities like stalking and hiking to tire them out."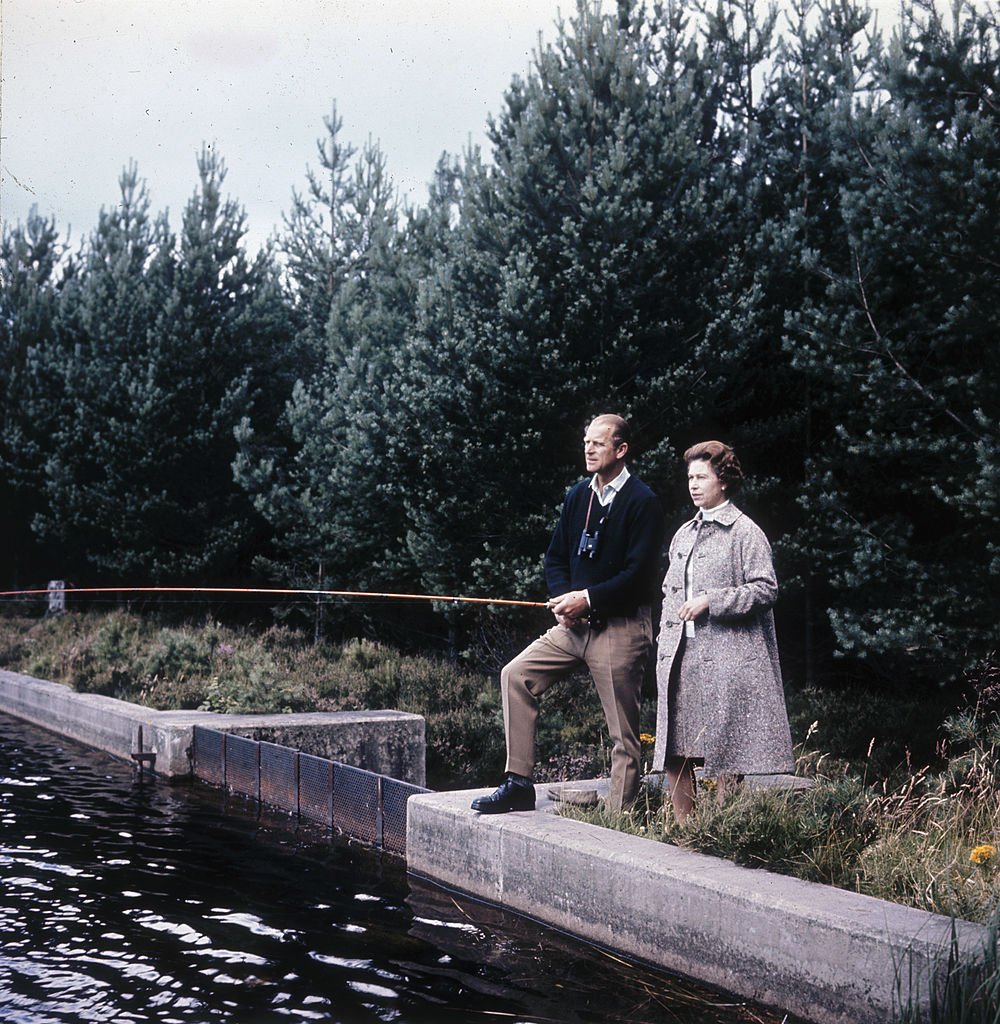 And Prince Charles' sons aren't the only ones who adore the Duke of Edinburgh. "I think Grandpa is incredible," Princess Eugenie said during the documentary Our Queen at Ninety.
Prince William had advice for Matt Smith, the actor who plays Prince Philip
From walking beside him at his mother's funeral to tea time at grandparent's house when he was feeling homesick at school, Prince William has been cultivating a deep bond with his grandfather for decades. That's why he had such explicit advice for Matt Smith, the actor who would play Prince Philip on The Crown.
When Smith and Prince William saw each other at a charity polo match, the actor asked if he had any advice for how to portray Prince Philip on screen.
"He said, 'Just one word – legend.' And he's right, Philip was a bit of a rock star, really," Matt Smith explained to Hello! Magazine. "What's interesting is that the Prince Philip we now know and the Prince Philip we perhaps knew then are two different men, which we see," he continued.
"I often play outsiders and he is very much the outsider. He was the voice of dissent in that family but he was also a brilliant father and very well respected in the Navy."
Prince Philip is a complicated person
Despite all the glowing reviews, there are plenty of people who think the Duke of Edinburgh is crass and rude. He's made a few potentially racist remarks over the years and has a legendary temper.
However, his faults seem balanced by his positive qualities. It's clear that Prince William was correct in his assessment that his grandfather is 'Legend.' Love him or hate him, that's exactly what he is.