Revealed: Prince William Was Teased Because Princess Diana Did This 1 Thing
Prince William once called his mother, Princess Diana, many years ago because he was being picked on in school. After rather revealing photos surfaced of his mother sunbathing topless, William was being teased in school over it. Diana reportedly shared the details the very next day.
Nicholas Coleridge shares an exchange with Princess Diana
The highly provocative photos were published in 1996. Nicholas Coleridge, Vogue's publisher, shares the new details in his memoir, The Glossy Years. A preview of the book was released via The Times on September 15.
Diana reportedly told Coleridge about the situation in detail in his office in Vogue House on Hanover Square the day after the pictures surfaced. They were having lunch together and Diana, clearly flustered, revealed the startling information.
Prince William called up his mother with news
Prince William, who was just 14 at the time, called his mother from Eton College to explain to her that he was being picked on over her revealing photos of her sunbathing in Spain on a balcony.
"Please be truthful," Diana reportedly asked Coleridge. "Did you see the photograph of me in the Daily Mirror? The topless one?" Coleridge told her that what he had seen was blurry to try and reassure her.
"William rang me from Eton," Diana reportedly said. "Poor boy, he's only 14. He was upset. He said some of the other boys were teasing him, saying my tits are too small."
Princess Diana reportedly asked Coleridge for his opinion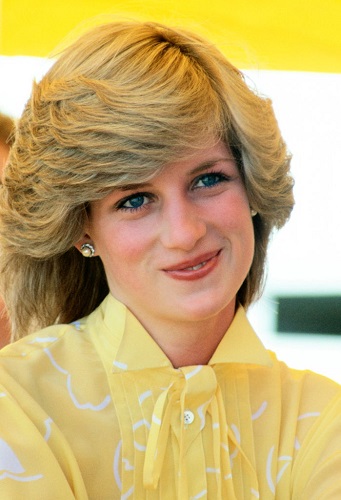 In Coleridge's recount of events, Diana asked him for his opinion on her décolletage. "Nicholas, please be frank, I want to know your real view. Are my breasts too small, do you think?"
Coleridge wasn't sure how to react. "I became breathless, and went as red as a guardsman's tunic," he recalled. He added that they were "perfect." He also "told her not to worry."
Princess Diana reportedly gave a relieving response. "Thank you, Nicholas. I knew you'd tell me the truth," she told him. "Thank you, I feel better now."
Princess Diana was the most photographed woman in the world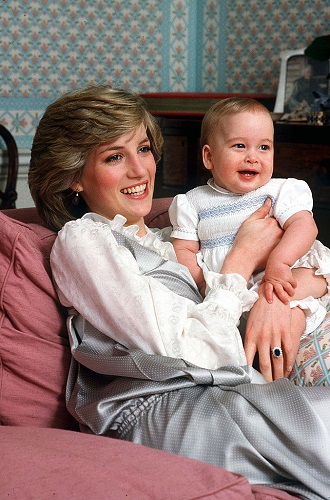 The paparazzi were on Diana from the moment she was engaged to Prince Charles. She struggled to understand why the media was so fascinated by her every move. It put an enormous amount of pressure on the royal mother. The media would follow her for the rest of her life.
In Andrew Morton's book, Diana: Her True Story, it was revealed just how much the pressure truly got to her, especially while she was pregnant. Morton, a royal biographer, wrote the book based on recorded conversations Diana had with James Colthurst, her friend.
"When we had William, we had to find a date in the diary that suited Charles and his polo," she recalled. "William had to be induced because I couldn't handle the press pressure any longer, it was becoming unbearable. It was as if everyone was monitoring every day for me."
The revealing photos of Princess Diana are just another example of the media frenzy that surrounded her. She couldn't do anything without being photographed constantly. She managed to handle it in the best way she knew how, with her head held high.