The Real Reason Prince William Will Always Make a Better King Than Prince Harry
Prince William and his younger brother, Prince Harry, have always been very close. Despite various royal rumors suggesting the two don't get along anymore, the brothers have been through a lot together and likely won't ever completely sever their sibling relationship. However, in the hierarchy, William is far above Harry –he is second in line for the throne, while Harry is ninth. And it's probably best that way.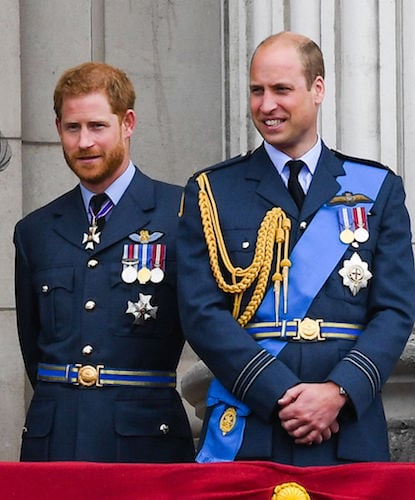 William has been the big brother Harry always needed
When Harry and William were young, they went through a lot together. And initially, William was a bit stronger than his younger brother. Harry and William dealt with a lot between their father's massively public affair, their parents' rocky divorce, and their mother's tragic death in 1997. Through it all, William tried to shelter his brother as best he could. When the affair between Prince Charles and Camilla Parker Bowles broke, William was well-aware of what was going on, and he tried to hide the details from Harry, who was still so young at the time. And when Harry lashed out as a young adult and made some distasteful decisions (partying too much, dressing up as a Nazi, sending nude photos, and more), William is the one who helped him get his life back on track.  
Harry makes decisions on impulse, which isn't a strong quality for a king 
Harry is adored by the public. Though he's been caught up in a few controversies lately, including flying too many private jets and demanding too much privacy from the public, people still love his charming attitude and fun-loving personality. However, he hasn't always made the most thoughtful decisions as a prince. When Harry was a young adult, he often made decisions based on impulse, such as having too much to drink or sending nude pictures. And as he got older, that impulsive behavior didn't change. Though Harry has grown into a very respectful young man, he quickly fell in love with Meghan Markle, and the two were engaged, married, and having a baby all within a few years.
William, on the other hand, took things very slow in his relationship with Kate Middleton and definitely didn't act on any impulses while growing up. He has always remained polished in the spotlight.
Harry wouldn't make a better king because he doesn't handle pressure the way his brother does
If there were one reason why William makes a better king than his brother, it's because he handles royal pressure better than Harry. Growing up, Harry never wanted to be in the spotlight. When Princess Diana died, Harry had a very difficult time handling the pressure that came from being royal and constantly being in the public eye. And William is the one who helped him through everything. Today, Harry does his best to keep his life as private as possible — he doesn't soak up the royalty the way other members of his family do. The British Monarch needs to handle pressure extremely well, and William has showed much more poise in tough situations than his brother has.