Prince William's Favorite TV Shows Aren't What You'd Expect
It's a weird thing to think about, but even amidst their busy schedules of royal engagements, Prince William and Kate Middleton do have a bit of time to kick back on the couch on watch some television. Imagining the royal family enjoying such pedestrian pursuits is amusing, but the Duke of Cambridge admitted that he does enjoy watching TV sometimes. He even told fans about some of his favorite shows.
While you'd think the Duke and Duchess of Cambridge would be watching history documentaries in their spare time, it turns out Prince William's television taste is a bit different than you'd think. Find out some of his favorite shows, ahead.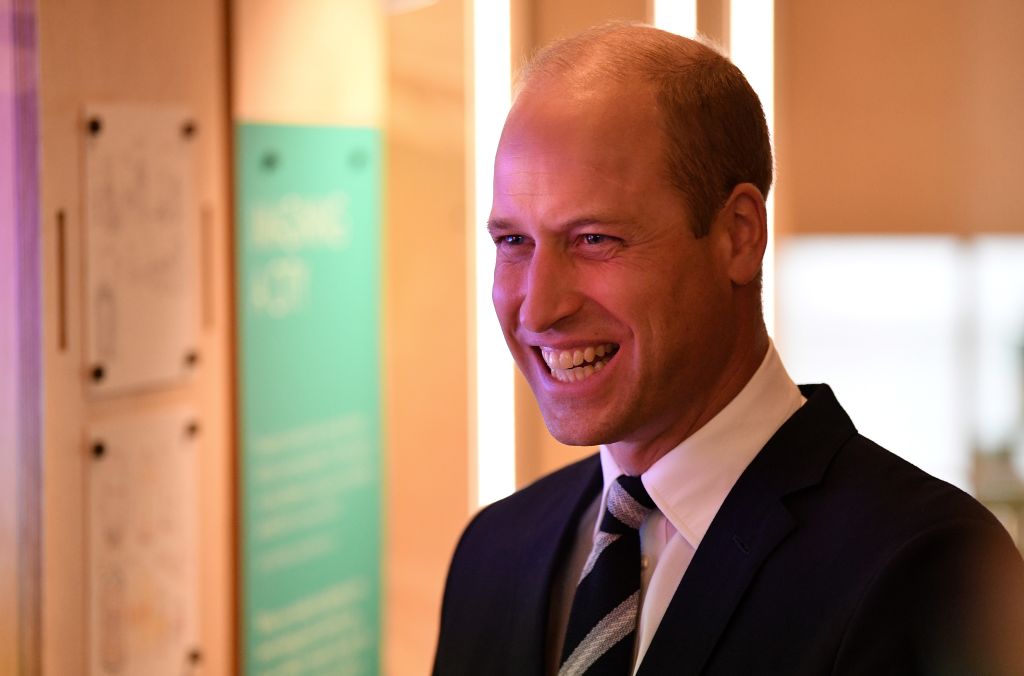 Prince William admitted which television shows he loves watching
The Duke of Cambridge recently made a visit a new British Academy of Film and Television Arts (BAFTA) exhibition which celebrates exemplary British film and television from the past 75 years. The exhibit is called BAFTA: Behind the Scenes.
At the appearance, Prince William admitted to being a huge fan of the show Killing Eve. Show producer Sally Woodward Gentle and costume designer Phoebe de Gaye told reporters that the Duke of Cambridge "apparently… has watched it all."
"We didn't test him, but he did say it was quite a final ending to series two. So at least he watched the last three minutes of the episode," Gentle joked.
Prince William appreciates the dark humor in 'Killing Eve'
The show Killing Eve follows a brilliant spy named Eve Polastri (Sandra Oh) who becomes obsessed with capturing the psychopath assassin Villanelle (Jodie Comer) in this British spy thriller series. The show has received multiple accolades, including a Peabody award and the British Academy Television Award for Best Drama Series. It was also nominated for a Golden Globe.
"He [Prince William] said he loved it. He talked about the dark humor of it, and Jodie [Comer] and Sandra [Oh], how amazing they both are. And he talked about the humour you get through the costumes, which is what Phoebe is so clever at," Gentle said.
"He said he didn't quite get it to start with, but then he got into it," de Gaye explained.
In the past, Prince William and Kate Middleton have also said they loved watching Game of Thrones and Homeland.
Does Prince William watch 'The Crown'?
One question that so many royal fans have is whether the Duke of Cambridge (and other members of the royal family) ever watch the award-winning Netflix drama The Crown, which retells the story of their family history by documenting Queen Elizabeth's life.
Recently, show writer Peter Morgan claimed that he had an inside royal source vetting and approving the show's content. But Buckingham Palace nipped that rumor in the bud.
"The Royal Household has never agreed to vet or approve content, has not asked to know what topics will be included, and would never express a view as to the programme's accuracy," communication secretary Donal McCabe said.
"We appreciate that readers of The Times may enjoy this fictionalised interpretation of historical events, but they should do so knowing that the Royal Household is not complicit in interpretations made by the programme."
We'll never know if Prince William secretly catches up on The Crown when no one is looking. But we do know he's enjoying Killing Eve in his spare time!