Princess Anne Dated Camilla Parker Bowles' First Husband: The Love Triangle, Explained
We all know about the love triangle between Prince Charles, Princess Diana, and Duchess Camilla Parker Bowles. The affair between Parker Bowles and the future King of England contributed to the end of both of their marriages. However, many people don't know there was also a massive love affair between Andrew Parker Bowles–the Duchess of Cornwall's first husband, and Prince Charles' younger sister, Princess Anne.
Continue reading for all of the dirty details about the sultry love triangle.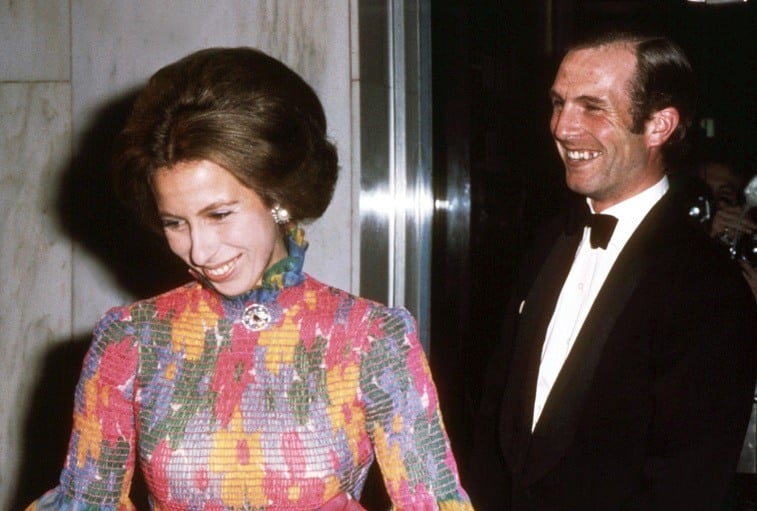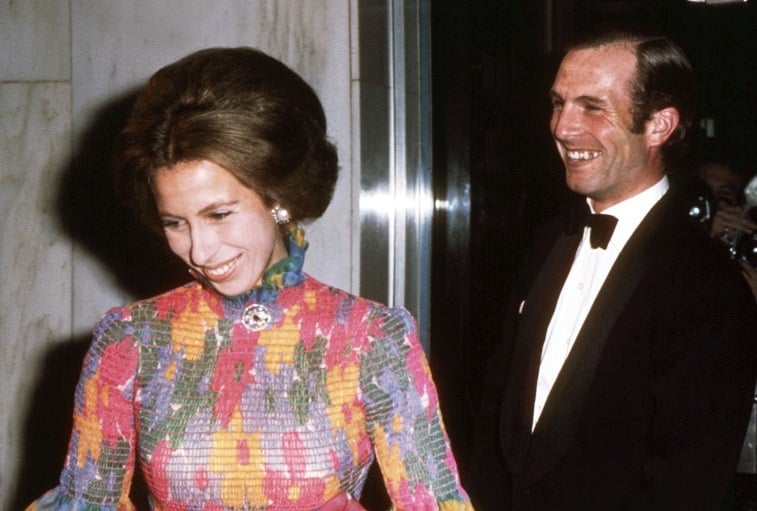 When did Princess Anne date Andrew Parker Bowles?
During the early '70s Andrew Parker Bowles and Duchess Camilla Parker Bowles had an on-again, off again relationship. In fact, his relationship with Princess Anne overlapped with his relationship with the Duchess of Cornwall. The reason, the duchess began seeing Prince Charles in the early '70s was because she wanted to teach her cheating beau a lesson.
Royal writer Penny Juro explained, "[Camilla] was passionately in love with [Andrew] but he was a cad, he was bonking other people, some of her friends. There was a lovely story when she was walking through London in the evening and spotted his car parked outside the flat of a very good friend of hers. So she let the tires down and wrote a message in lipstick on his windscreen."
Why did Andrew Parker Bowles marry Camilla instead of Princess Anne?
Andrew Parker Bowles was pressured into marrying the Duchess of Cornwall by her doting father, Bruce Shand. Shand -known as Vice Lord Lieutenant of East, liked Andrew Parker Bowles a great deal. He became so frustrated with his daughter's on-again, off again relationship that he published an engagement notice in The Times. According to Sally Bedell Smith, author of Prince Charles: The Passions and Paradoxes of an Improbable Life, it was meant to pressure Parker Bowles into proposing to Camilla. He did and the pair were married in 1973.
When did Princess Anne get married?
Princess Anne also married in 1973. The Princess Royal married Captain Mark Phillips. At first, the duo seemed like a match made in heaven, they bonded over their love of horses and had two children together. However, by the mid-1980s the pair were living separately lives. In 1991, their marriage came to a screeching halt when an art teacher from New Zealand named Heather Tonkin went public claiming that Captain Pillips was the father of her 5-year-old daughter, Felicity. She told The Daily Express, "My ambition is to get Mark's public acceptance of her and to be able to enter his name on her birth certificate."
A DNA test eventually confirmed that Philipps was indeed the little girl's father.
Are Princess Anne and Andrew Parker Bowles still friends today?
Though Princess Anne has been happily married to Timothy Laurence since 1992 –and Parker Bowles is now a widower after his second wife, Rosemary passed away in 2010, the pair are still thick as thieves. Parker Bowles who still refers to Princess Anne as his first love are best friends. Royal writer Phil Dampier told  IBTimes UK, "I have read this before and it wouldn't surprise me. Anne and Andrew Parker Bowles were very close – and they still are! You see them together at Royal Ascot every year and they are best friends. He was her first love and their bond goes very deep."
Check out The Cheat Sheet on Facebook!