Does Princess Anne Hate Being Royal?
Princess Anne is arguably one of the busiest members of the royal family. As Princess Royal, Anne attends hundreds of engagements every year and is actively involved in the British armed services as an honorary admiral and colonial chief. But, does Princess Anne hate being royal?
Up ahead, we take a closer look at her royal life, plus the clues that indicate her discomfort with royal duties.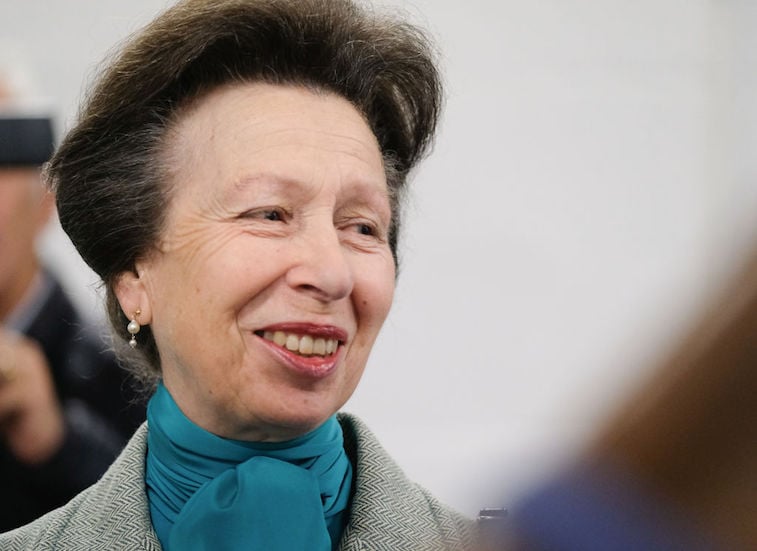 Princess Anne's royal life
As the queen's daughter and Princess Royal, Princess Anne is one of the highest-ranking royals in the monarchy. And, she attends nearly double the number of royal engagements as her brother (and future king), Prince Charles. That said, she's not so keen on her royal life — or at least, it seems that way.
The press nicknamed her 'Her Royal Rudeness'
She might be the busiest, but she's certainly not the most likable. Apparently, Princess Anne is one of the least friendly royal family members, which is how she earned the nickname "Her Royal Rudeness" in the press. According to E! News, when Princess Anne first met Tony Blair's wife, Cherie Blair she casually told the Princess Royal to call her by her first name. Anne allegedly replied: "Actually, let's not go that way. Let's stick to Mrs. Blair, shall we?"
She hates photocalls
In addition to her rude tendencies, Princess Anne allegedly has very little patience for royal photocalls and other lengthy photo opportunities. She also hates when the public tries to take photos of her and, sometimes, she even makes comments on the matter. If someone approaches the princess with a phone in hand, Princess Anne doesn't bother conversing with them or says "look, if you want to ask, I suggest you put that down," in regards to the phone. "It is weird. People don't believe they've experienced the event unless they've taken a photograph," she explained in the documentary Queen of the World.
She was not a fan of walkabouts as a teenager
Princess Anne's moody teenage years were spent on walkabouts with her noble family — and she dreaded them. "We hated them," the Princess Royal noted in the documentary. "I mean, can you imagine as teenagers? It's hardly the sort of thing you would volunteer to do. I mean it gets easier, but can you imagine? I mean how many people enjoy walking into a room full of people that you've never met before? And then try a street. I don't think many youngsters would actually volunteer for that."
She refuses to shake hands with the public
In the royal family, shaking hands used to be off-limits. However, the queen has changed her rules over the years — but, Princess Anne prefers the old protocol. "The theory was that you couldn't shake hands with everybody, so don't start," said Princess Anne. "So I kind of stick with that, but I noticed others don't. It's not for me to say that it's wrong, but the initial concept was that it was patently absurd to start shaking hands," she added.
She rejected royal titles for her children
Despite her high ranking, Princess Anne did not want her children to lead a royal life. And, when the queen offered royal titles to Peter and Zara Phillips, she rejected them in hopes they would lead a more normal life as private citizens without a royal title.
Check out The Cheat Sheet on Facebook!