Princess Charlotte Knows How to Make Pasta Sauce from Scratch
At three-years-old, Princess Charlotte is already quite the cook. The pint-sized princess spends a lot of time in the kitchen with her mother, Kate Middleton — who is also known for her love of cooking — and already has one of her favorite recipes down pat. Additionally, the young royal even cooks dinner for the family (with supervision, of course).

Princess Charlotte's homemade pasta sauce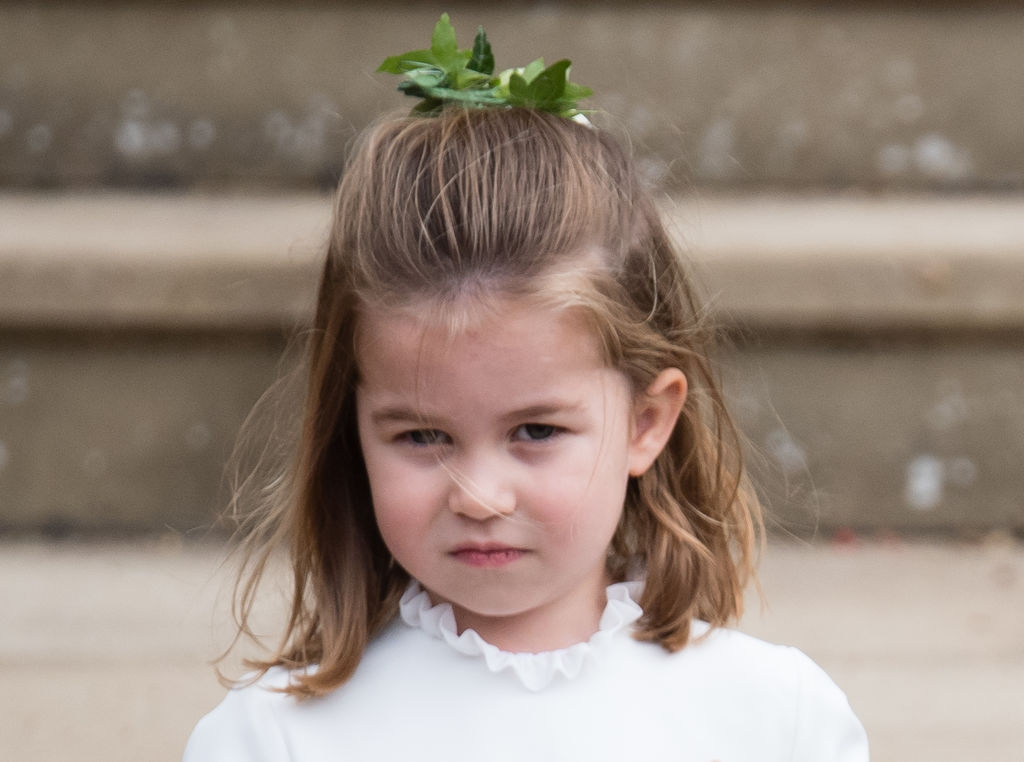 Like most littles her age, cheesy pasta (aka, macaroni and cheese) is one of Princess Charlotte's favorite foods. But, the princess doesn't have to rely on her mother to make the dish — she knows how to all on her own.

While visiting Lavender Primary School in early February, Kate Middleton shared insight into one of Princess Charlotte's favorite activities, cooking. "She was telling us how much her children love cooking and how they cook for her. They made cheesy pasta the other day," Matthew Kleiner-Mann, chief executive of the Ivy Learning Trust, told The Daily Mail. "One stirs the flour, one puts the milk and butter in, and they make salads and stuff," he added.

Kate Middleton allegedly encourages cooking in her home, as "she understands the links between mental health and physical experience," Kleiner-Mann noted. The Duchess of Cambridge also told the children at Lavender Primary School that her two eldest children help her cook often.

Princess Charlotte's favorite foods

In addition to cheesy pasta, Princess Charlotte also helps her mother make another favorite dish, pizza. Apparently, the young royal and her brother love to "get their hands messy" while making homemade pizza dough.

As for her favorite snack, Kate Middleton revealed her daughter has quite an impressive pallet. "Charlotte loves olives," she told the school children. Like her daughter, the Duchess of Cambridge also loved olives growing up. "I used to eat lots and lots of olives when I was little as well," she said while visiting with a young patient at Great Ormond Street Hospital in London last year.

Princess Charlotte's favorite activities

In addition to cooking (and eating), Princess Charlotte keeps busy with lots of activities, since she and Prince George are not allowed to play on iPads. Here are some of her favorite activities and hobbies.

Hunting for spiders

Princess Charlotte and her brother, Prince George apparently enjoy hunting for spiders in the Kensington Palace garden. They even get their mother to join them.

Playing with her Disney Princesses

Like most little girls her age, Princess Charlotte plays with Disney Princesses. However, the little royal has no idea that she and her beloved dolls share the same royal status.

Dancing

Like her late-grandmother, Princess Diana, Princess Charlotte loves to dance. Prince William and Kate Middleton have enrolled their daughter in a ballet class and, according to the Duke of Cambridge, she loves it.

Tennis

The young princess has allegedly started tennis lessons and loves it. According to The Sun, Prince William and Kate Middleton's daughter is a natural at it, which makes her mother (who is a die-hard tennis fan herself) very happy.  

Check out The Cheat Sheet on Facebook!