Revealed: These Are Princess Charlotte's Favorite Snacks
Like many of us, Princess Charlotte loves snacks. The pint-sized princess is always bursting with energy and running after her big brother, Prince George, so we certainly can understand why she takes her snack time seriously. It was recently announced that Princess Charlotte will be joining Prince George at Thomas's Battersea –a private Christian school when the new term begins in Fall 2019. Now, Duchess Kate Middleton has just revealed some of the snacks she might pack in Princess Charlotte's lunchbox each day.
What are Princess Charlotte's favorite snacks?
Though she's not even 4-years-old, Princess Charlotte has very sophisticated taste when it comes to snacks. During a recent appearance, Duchess Kate Middleton explained that Princess Charlotte adores olives. While most of us either had to grow to like olives or we just hate them all together –it looks like Princess Charlotte's food palate is already way more royal than ours could ever be.
In addition to being a big fan of olives, the Duchess of Cambridge also revealed that Prince George and Princess Charlotte adore making cheesy pasta with her. It looks like they get pretty hands-on in the kitchen, and sometimes they even use food items to play. In 2018, the duchess explained that her older children love playing with pizza dough. She said, "They love it because they can get their hands messy."
What are Prince George's favorite foods?
In addition to his love for cheesy pasta, Princess Charlotte's big brother, Prince George also has some favorite foods of his own. Like most of humanity, the tiny prince loves pizza. According to Middleton, Prince George will pretty much eat any Italian food place in front of him.
Unfortunately, not all members of the royal family, love pizza and pasta as much as Prince George and Princess Charlotte. Former royal chef, Darren McGrady revealed that Queen Elizabeth II had the food items banned from Buckingham Palace because she thinks certain carbs like pasta, rice, and potatoes are "far too starchy." Something tells us the queen won't be banning olives anytime soon.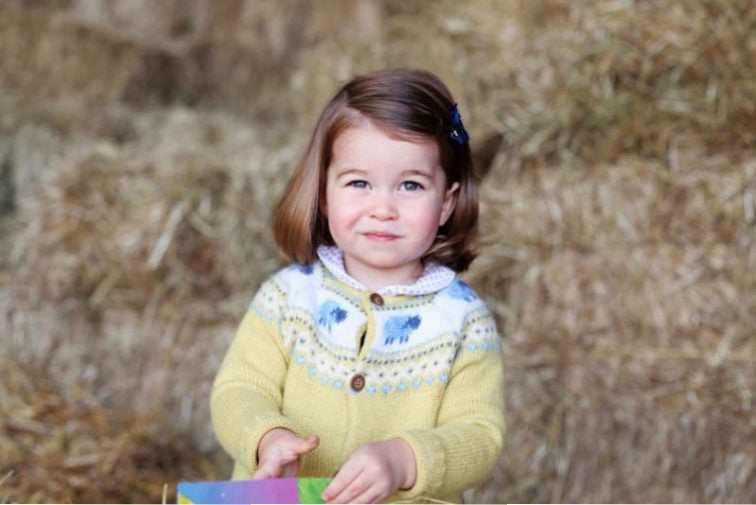 What are Princess Charlotte's favorite activities?
When she's not snacking on olives and cheesy pasta –Princess Charlotte is exerting a ton of energy on her favorite activities.  A source told Us Weekly that she loves sports and staying active. The source explained that the princess already knows how to swim, she's "a whiz" on her tricycle, and she's quick enough to keep up with her big brother.
However, the princess' favorite activites are ballet and tennis –interests that she shares with her late grandmother, Princess Diana. According to Us Weekly, the princess attends private sessions at The Hurlingham Club in London. A source told the magazine, "Mum or Dad always stays close by to support her, but she's quite the natural!"
As far as dancing goes, Princess Charlotte has been taking ballet lessons at a dance school in South London each week.
Check out The Cheat Sheeton Facebook!