Princess Charlotte Looked So Grown-Up on Her First Day of School — See the Photos
It was a momentous day for the Cambridge family as Princess Charlotte started her first day of school with big brother Prince George. The little princess was enrolled in Willcocks Nursery School before, but this is the first time she joined Prince George for a day at Thomas's Battersea.
Princess Charlotte was lucky enough to have both parents along to drop her off, which wasn't the case for Prince George on his first day. That's because Kate Middleton was pregnant with Prince Louis at the time and suffering from acute morning sickness.
Happily, this year everyone looked happy and excited for the new school year to begin.
Prince William and Kate Middleton dropped the children off themselves
As members of the royal family, it would be expected that the Duke and Duchess of Cambridge might leave the task of dropping the children at school to their beloved nanny or one of their drivers. But instead, these very involved parents take on the job themselves, which royal fans just love to see.
Though Princess Charlotte looks very happy to be starting school today, no doubt she's thrilled to have both her parents along to drop her off and make the transition to her new school a little easier.
Princess Charlotte will learn so much in her new school
Now that the 4-year-old has begun school at Thomas's Battersea, she'll have so much to learn and do. Surely Prince George will help show her the ropes as she engages in activities including English, science, history, geography, and religious studies.
They also have more specialized courses in French, computing, art/design, technology, music, drama, and ballet.
Just like his late grandmother Princess Diana, it's rumored that Prince George loves his ballet class. We'll see soon enough which class is Princess Charlotte's favorite!
At school, Princess Charlotte will go by the less formal name Charlotte Cambridge instead of her official title of princess.
Both George and Charlotte will spend their childhoods at Thomas's Battersea
Thomas's Battersea is a co-ed school for children aged 4 to 13, meaning the young prince and princess — plus presumably Prince Louis once he's old enough — will be spending the next several years there. The facility is located about 15 minutes from Kensington Palace.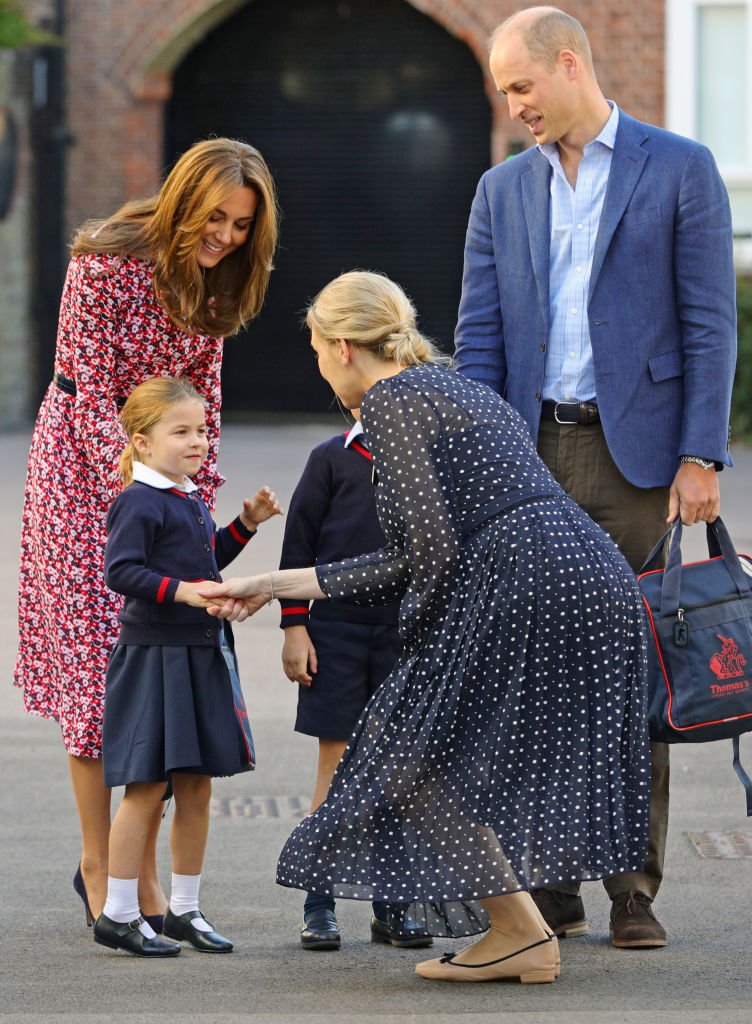 The private school costs about $24,000 per year to attend and has been described as "the best English education money can buy."
The students are taught to 'be kind'
The school boasts a wide mix of nationalities and backgrounds, including students with "19 different languages spoken at home." This enrollment intentionally celebrates diversity amongst the student body.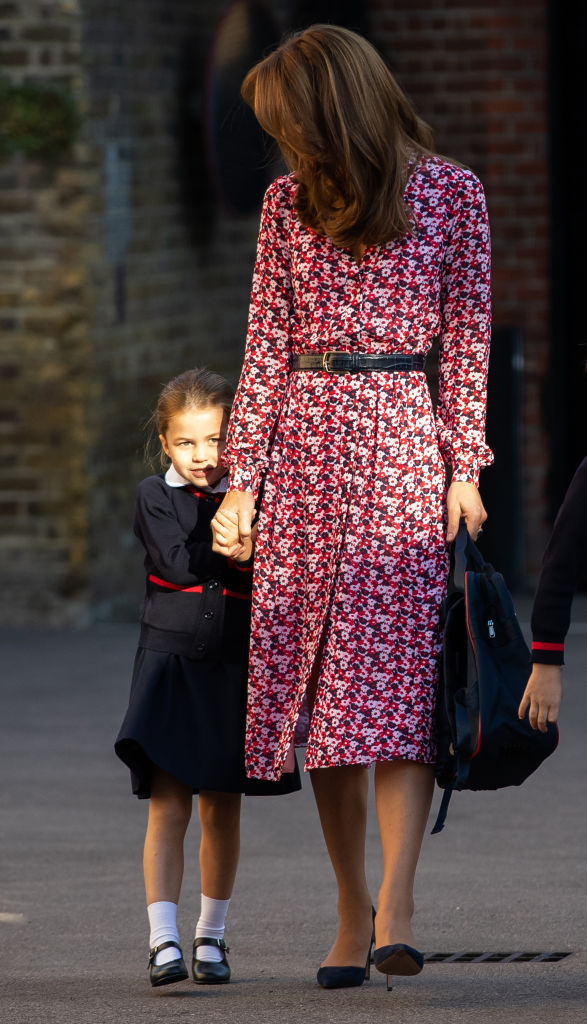 Headmaster Simon O'Malley explained that the school motto and most important rule is simply, "Be Kind."
"Our ethos, aims and values actively support the upholding of democracy, the rule of law, individual liberty, mutual respect and tolerance of different faiths and beliefs," he said. Thomas's Battersea is a Christian school but accepts students from all faith backgrounds.
We hope that Princess Charlotte has a wonderful first day and that both Cambridge kids have a great year at school this year!