Princess Charlotte Is Obsessed With Dancing Just Like Her Grandmother Princess Diana
Princess Charlotte is just a little girl, but she's already living her best life. Duchess Kate Middleton and Prince William have been especially careful to provide their children with idyllic childhoods with some privacy away from the public. Princess Charlotte and her older brother Prince George have also been encouraged to discover new hobbies and activities.
The tiny princess is extremely outgoing. She loves riding her tricycle, running after her big brother and indulging in sports. Recently, it was revealed that her new favorite activity was also a favorite of her late grandmother, Princess Diana. Apparently, Princess Charlotte is obsessed with dancing.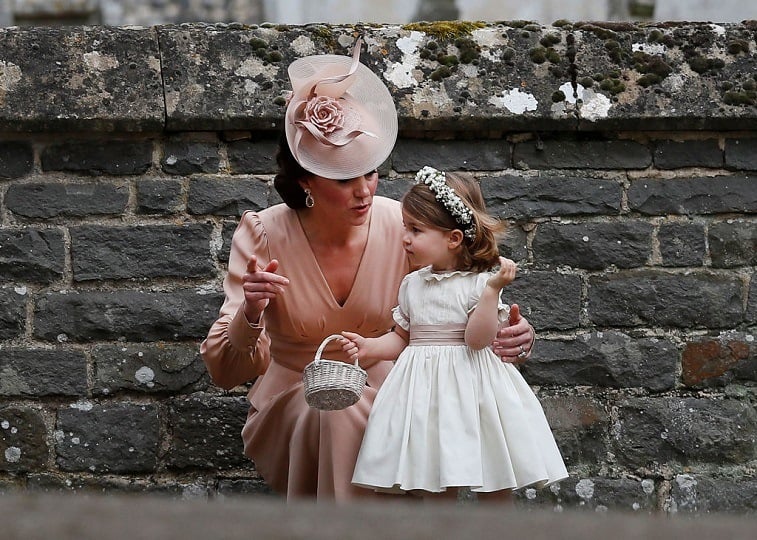 Princess Charlotte has been taking ballet lessons
Princess Charlotte has been taking ballet lessons at a dance school in South London each week. It looks like the tiny royal asked her parents about taking lessons when she saw her big brother participating in ballet at his school,  Thomas's Battersea.
Prince William has spoken candidly about his children's love for dancing. In March 2018 he revealed, " My daughter Charlotte loves dancing." A few months later in October 2018 at a reception for teens at Kensington Palace, the future King of England said, "George is doing dancing as well. He loves it."
Princess Diana loved dancing
Princess Diana always adored dancing as well. In fact, in 1985 — as an early Christmas gift to her then-husband Prince Charles she performed a secret dance duet with acclaimed dancer Wayne Sleep at the Royal Opera House. The Princess of Wales and Sleep performed to Billy Joel's "Uptown Girl." Though the crowd loved the princess' surprise, Prince Charles was not impressed.
Kate Middleton took Princess Charlotte to see The Nutcracker during the holidays
Though most toddlers wouldn't have the attention span to sit through a performance of The Nutcracker, Princess Charlotte was apparently delighted. The Duchess of Cambridge took her only daughter to a special pre-rehearsal performance of The Nutcracker at London's famous Royal Opera House.
An insider told People, "She looked so excited to be there and sat very still, watching the show. They were the only ones in the audience. It was very sweet."
Princess Charlotte also loves tennis
In addition to being a lover of dance, Princess Charlotte is also a tennis whiz. According to Us Weekly, the princess attends private sessions at The Hurlingham Club in London. A source told the magazine, "Mum or Dad always stays close by to support her, but she's quite the natural!"
Though she's been practicing her twirls and pirouttes, the little princess isn't afraid to get a bit dirty. A royal insider explained, "She's not afraid of a grazed knee and it's most certainly not going to stop her from running around the corridors like a girl possessed. Charlotte's always got her eye on something and she moves at the speed of life!"
Check out The Cheat Sheet on Facebook!