Princess Diana Would Have Likely Been Confused By Some of Meghan Markle's Decisions
Meghan Markle has become a household name ever since she married Prince Harry in 2018. Though the duchess has been doing her best to adapt to royal life, some have criticized her harshly for some of her decisions. Those who have spent years following the royal family seem to think that Princess Diana would be slightly confused by some of the decisions Meghan has made since joining the royal family.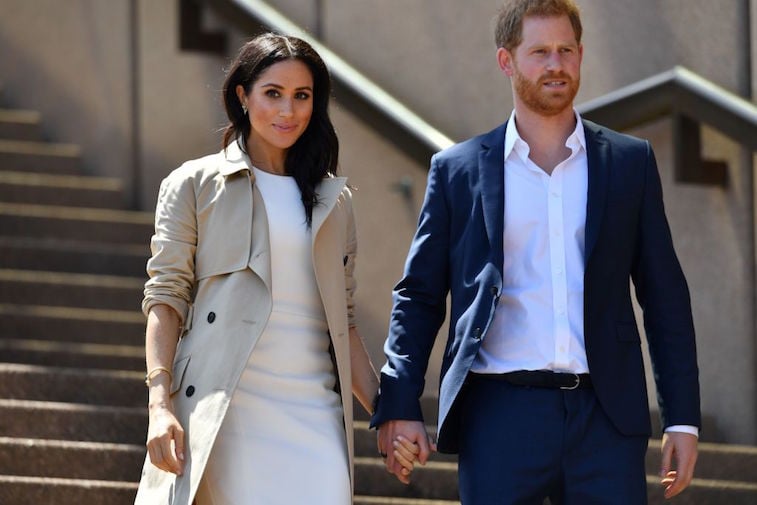 Meghan Markle has been under major scrutiny since marrying Prince Harry
It seems the Duchess of Sussex hasn't gotten a break since she and Prince Harry wed back in 2018. The two began dating in 2016, and things moved quickly between them, which was the first thing the press questioned. Since then, Meghan has been doing her best to adapt to royal life, though it's clearly something that takes a bit of time. Meghan gave up a lot for Harry, including her career and living in her native country, and she has continued to show poise and grace at all royal events she has attended. However, some of her decisions have been a bit questionable.
Harry believes Meghan and Princess Diana would be 'thick as thieves'
Harry has a lot of confidence that his wife and mother would have gotten along very well. Though Diana died before Harry was even a teenager, he had developed an extremely close bond with her and still grieves the loss today. But Meghan has helped breathe new life into him, and he once said during an interview that he believes Meghan and Diana would have been "thick as thieves" if Diana were still here. It's possible that since Diana was exposed to so much media attention during her high-profile divorce, she would have been able to offer Meghan help and support during her battle with the press.
Some experts think Diana would be confused by some of Meghan's decisions
Meghan isn't perfect, but it doesn't mean she isn't trying her best. However, some royal experts think that Diana wouldn't entirely agree with some of the decisions Meghan has made. Primarily, Meghan had a baby shower in New York, which some regarded as a poor decision on Meghan's end, since the shower was seen as over the top and Meghan flew by private jet. She also spent five days in the United States with her friends, which some saw as an excessive amount of time away from her royal duties.
"In royal business, particularly if you adopt a high profile, what counts is not the details of the explanation but how it looks and how it fits into an existing pattern," Patrick Jephson, former royal private secretary, said in an interview. He noted that Diana would not have done the same and would have been a bit confused by the decision as it seemed obvious that it could negatively affect a royal's image.
Meghan has retreated from the spotlight a bit, possibly in hopes of avoiding the press
Ever since Meghan gave birth to Archie, she has kept herself out of the spotlight. Though she has attended major events, such as Trooping the Colour and Wimbledon, she hasn't been seen nearly as often as Harry. It look like she is focusing on raising Archie, and since she's constantly taken heat from the press, it's possible she's just over the idea of having to impress everyone, which seems to be a never-ending battle with the critics.