How Princess Diana Dealt With Postpartum Depression
Numerous women all over the world have experienced postpartum depression after having a child. During this time, women can experience depression and anxiety that feels extremely overwhelming. Even Princess Diana, known as the "People's Princess," experienced the disorder after she had Prince William. How did she deal with it while under a constant microscope of media attention?
Princess Diana became pregnant shortly after her wedding to Prince Charles
Princess Diana took part in the famous 1995 Panorama interview with the BBC's Martin Bashir. She was extremely candid during her conversation and even broached the subject of dealing with postpartum depression.
Diana became pregnant with Prince William shortly after her wedding to Prince Charles. Everyone was relieved it was a boy, especially Princess Diana. People were thrilled she had produced the long-awaited heir.
"Well, everybody was thrilled to bits. It had been quite a difficult pregnancy – I hadn't been very well throughout it – so by the time William arrived it was a great relief because it was all peaceful again, and I was well for a time," said Diana.
Diana struggled with postpartum depression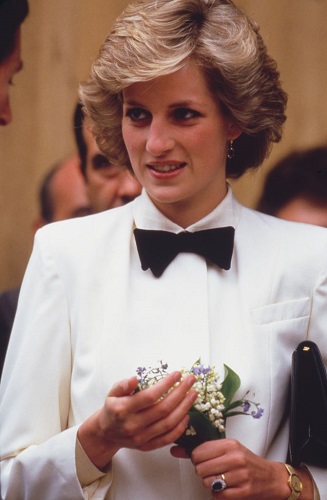 She revealed that she struggled with postpartum depression after having Prince William. She also acknowledged the stigma behind the disorder and how it changes a person into feeling extremely bad about themselves. She struggled during this time and knows how difficult it can be for new mothers.
"Then I was unwell with post-natal depression, which no one ever discusses, post-natal depression, you have to read about it afterwards, and that in itself was a bit of a difficult time," Diana recalled.
This was a new experience for Princess Diana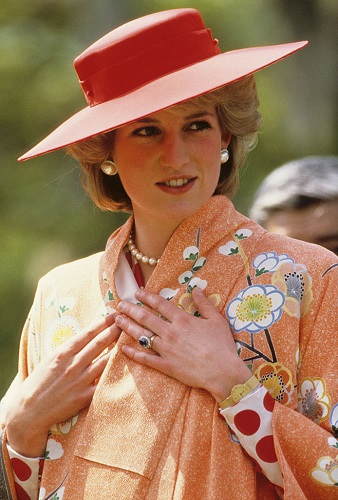 Princess Diana hadn't struggled with depression before and it was all very new to her. She realized after taking a good look at her last year that she needed to rest. She'd gone through so many recent changes it was enough to make anyone's head spin.
In Andrew Morton's book, Diana: Her True Story, in which Diana was actually the secret voice behind the information, she talked about how she felt after having her child. "Came home and then postnatal depression hit me hard and it wasn't so much the baby that had produced it, it was the baby that triggered off all else that was going on in my mind," she said. "Boy, I was troubled."
How did Diana deal with it?
During the BBC's Panorama interview, Diana revealed that she underwent treatment, but what she really needed was to take a step back and have some much-needed space.
"I received a great deal of treatment, but I knew in myself that actually what I needed was space and time to adapt to all the different roles that had come my way," Princess Diana recalled. "I knew I could do it, but I needed people to be patient and give me the space to do it."
How did the Royal Family react to her postpartum depression?
So how did the Royal Family react? "Well maybe I was the first person ever to be in this family who ever had a depression or was ever openly tearful," Diana said. "And obviously that was daunting, because if you've never seen it before how do you support it?"
Princess Diana eventually recovered and her experience gave her another way to sympathize with other people, especially women who have experienced similar issues. Even the royals are human beings going through the same things as regular people. Diana was a down to earth woman who always used her celebrity for good and to help the less fortunate. Her experiences helped her better sympathize with others.