How Princess Diana Endured the Dark Times of Her Marriage to Prince Charles
Princess Diana married Prince Charles in 1981 and it seemed to the world that the marriage would last. But as royal fans already know, it didn't. Prince Charles even had an affair with the woman he would later marry, Camilla Parker Bowles. Even the early stages of their relationship were hard for Diana as she struggled to learn more about her husband and what was expected of her.
Prince Charles was jealous at all the attention people gave Diana
According to Sally Bedell Smith's book Prince Charles: The Passions and Paradoxes of an Improbable Life, from the beginning, there was turmoil in the relationship. Bedell Smith, a royal expert, says problems were brewing over the public attention directed towards Diana. She was clearly favored by the people and he felt the interest was more on her than on him.
"The prince was embarrassed that the crowds so clearly favoured her over him," Bedell Smith wrote. "For her part, Diana was upset by the disproportionate interest in her, especially when she realised that it was disturbing Charles."
The "dark ages" of their marriage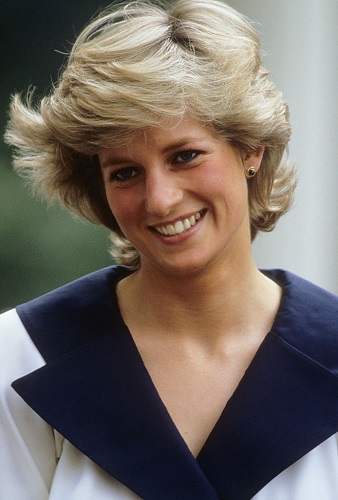 Diana would come to label this time in their marriage as the "dark ages." There was one solace through it all and that was Prince William, her son. "Charles and Diana's only respite came during visits to William and his nanny, when they were 'extremely happy,'" Bedell Smith wrote in her book.
Princess Diana and Prince Charles found happiness in their son
Both Diana and Charles found happiness through caring for their dear son, Prince William. "Diana and Charles found some happiness in their caring for William," she wrote. "Both Diana and Charles were determined to be more hands-on than their own parents had been, even with the presence of a nanny in the nursery suites in London and Gloucestershire."
Though the marriage was arduous, they bonded over their mutual adoration for their son. Even with all the nannies and servants, Diana was a very affectionate and caring mother.
"Diana took her mothering seriously. Racing down the hallway to the nursery when she heard her son's cries in the night," wrote Bedell Smith. Touchingly, Charles also took the time to connect with his son. "Charles was eager to spend more time with William than Philip had with him, and he pitched in to bathe his son," wrote Bedell Smith.
They would later divorce
The couple only went on 12 dates before getting engaged. They married only five months later. There was also Charles' affair with Camilla Parker Bowles which didn't help matters at all. Diana was involved in an interview with the BBC's Martin Bashir where she talked candidly about the marriage and her own struggles with infidelity and bulimia. She also discussed Charles' affair with Camilla, famously saying "There were three of us in this marriage, so it was a bit crowded."
The divorce was finalized in 1996 and she lost the title of royal highness. Charles was apparently quite "adamant" that she had to relinquish it. She was then given the title of Diana, Princess of Wales. She was forced to curtsy to other members of the Royal Family who had the title.
Through it all, Diana was an excellent mother and extremely generous with her humanitarian efforts. She is a role model to this day and will forever be remembered in the hearts and minds of royal fans and her children.