Who Would Princess Diana's Favorite Grandchild Have Been?
Princess Diana was an icon in many ways, and her life was cut far too short. Her friendly attitude and polished look always resonated well with the public, and her passing was a tragedy that is still remembered today. More than 20 years have passed since her death, and her sons have grown up and started families of their own. Diana would have had four grandchildren that she would have loved very much — but would she have had a favorite?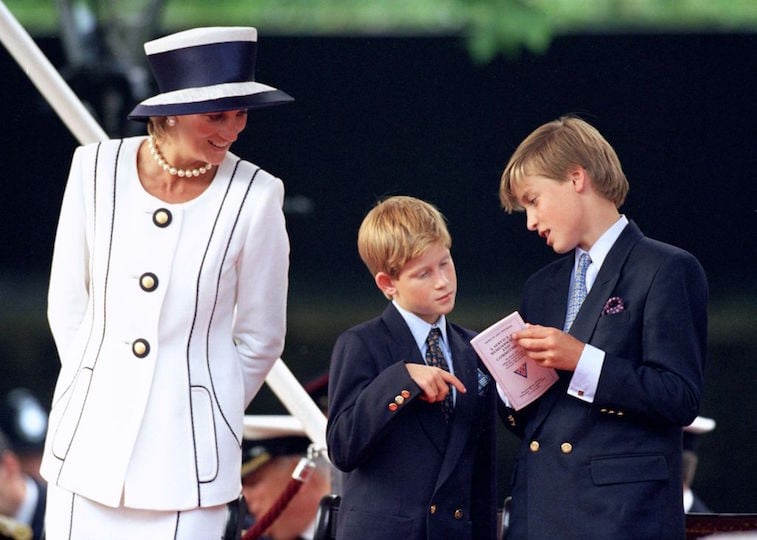 Princes Diana would have been elated at the birth of Prince George
Princess Diana's life as a royal wasn't all it cracked up to be. On the outside, she was the people's princess. Everyone adored her, and she seemed to be living the perfect life. But on the inside, she was hiding a lot, including a long battle with bulimia and the knowledge of Prince Charles' affair with Camilla Parker Bowles. After the affair leaked, Diana went through even more change, but one thing that always remained constant was her love for her sons.
If Diana were still here, she would have been elated to meet her first grandchild, Prince George. The two would have had something of a mother-son bond, despite being his grandmother. The first grandchild always seems to have a special place in a grandmother's heart, and Prince George would have captivated her.
She likely would have bonded with Princess Charlotte, since she is the only girl
Diana and Charlotte undoubtedly would have had an extremely close bond. Charlotte also loves dancing the same way Diana did, and the two would have connected in so many ways. Charlotte also appears to have a firecracker personality, which Diana would have loved as well. Plus, Charlotte is the only girl in the family, which means Diana probably would have favored her over any of her male siblings or cousin Archie.
Prince Harry believes his mother and Meghan Markle would have been best friends
Prince Harry once said that Meghan Markle and Diana would have been "thick as thieves." If that were the case, Diana would have been over the moon at the birth of Harry and Meghan's son, Archie. Though Archie would have been the third boy in the family behind Prince George and Prince Louis, he might be the only child of Harry and Meghan, which means Diana would show him extra love.
Diana likely wouldn't have had a favorite, but Charlotte's qualities might have made Diana partial to her
In truth, Diana probably wouldn't have had a favorite grandchild. She would have been so thrilled at the births of each of her grandchildren and would love them all the same. However, Charlotte having similar interests as Diana, plus being the only girl, might have made Diana partial to her. If we had to guess a favorite, Charlotte seems like the clear winner. However, since George would have been her first grandchild, he might have been her favorite, too. But she would still have shown plenty of love to Archie and Louis.