How Princess Diana Gave the Love She Didn't Receive to People Less Fortunate
Princess Diana's marriage wasn't a happy one, as the world is now well aware. Her husband Prince Charles was carrying on an infamous affair with Camilla Parker Bowles, something that took Diana a long time to accept. Throughout this trying time, she tried to do what was expected of her without getting any love from her husband in return. She started to look for other outlets to give her love to others, and it was in this way that she discovered her great need to help the less fortunate.
The Princess was at one point the patron of over 100 charities. Her work to change the world clearly had no limits. She wanted to use her celebrity for good in any way she could. She felt most at home with ordinary people but she did her best with the hand she was dealt.
Princess Diana helped change the stigma surrounding HIV/AIDS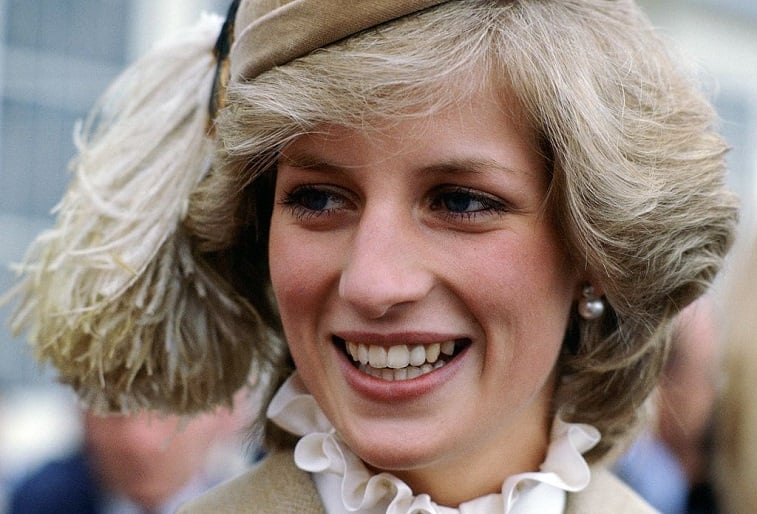 Princess Diana was influential in a lot of ways through her causes. She was a major advocate when it came to HIV/AIDS patients. She had no problem shaking the hand of a man with AIDS at the Middlesex Hospital, which effectively helped changed the way people perceived the way the disease is transferred.
In the early days of the disease, AIDS terrified people who didn't understand anything about it the way we do now. Diana was an advocate in the fight to eradicate the disease and help those impacted by it. People still believed at the time of Diana's work that HIV could be spread through touch, which of course isn't the case. Diana changed the way people started to see things.
Princess Diana said some powerful words at the Children and AIDS Conference in 1991 about the disease. "HIV does not make people dangerous to know, so you can shake their hands and give them a hug," Diana said. "Heaven knows they need it."
Princess Diana was an advocate for the homeless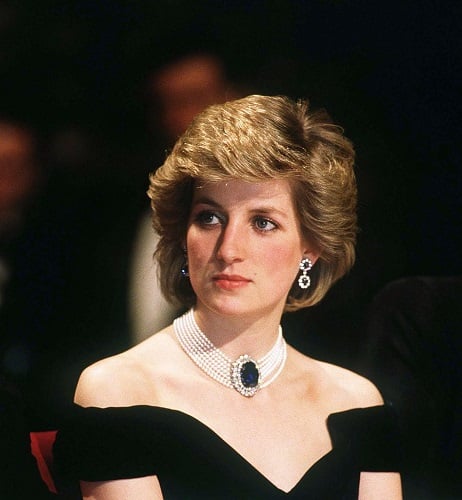 Princess Diana was known to hold the hands of sick people at their bedsides and to hug a hurting soul. She changed what it meant to be royal and enjoyed actually getting to know the common people who were suffering.
She famously visited homeless shelters and would take her children with her. She wanted them to see people who weren't as fortunate as them. It was their duty to help them, and both Prince William and Prince Harry have continued on with their mother's humanitarian efforts.
Prince William is a patron of the same charity as Princess Diana
Princess Diana took her boys to The Passage, a charity that helps the homeless, on multiple occasions. Prince William revisited it in 2016, saying that everyone is due respect and should be treated with kindness, something his mother would certainly agree with.
Prince William has followed in his mother's footsteps in more ways than one. He is the patron of Centrepoint, a charity Diana was once the patron of. Its main focus is to help homeless youth, something that was near to Princess Diana's heart as well.
"The visits I made as a child to this place left a deep and lasting impression upon me about how important it is to ensure that everyone in our society, especially the poorest, are treated with respect, dignity and kindness, and are given the opportunities to fulfill their potential in life," Prince William said.
Prince Harry continues her legacy in Africa
During Prince Harry's recent trip to Africa with his family, he honored his mother by renaming a hospital after her. Just a few months before her tragic death in a car accident, Princess Diana visited a hospital in Huambo, Angola where she met with people impacted by landmines.
Prince Harry was on hand to rename the totally revamped hospital to the Princess Diana Orthopaedic Centre. He also met victims of landmines and toured the brand-new facility. Diana would be proud of the work her sons have done since her death.
"This visit is obviously deeply personal and meaningful to me. Since my mother's visit to Huambo so many years ago, this city has undergone such a visible transformation," said Prince Harry in a speech about the visit.
Princess Diana was always advocating for the less fortunate and would have continued to do so had she lived. Her sons continue on with her legacy to leave the world a better place than they found it.