Princess Diana's Private Investigator Dies Taking 'Some Secrets to the Grave'
Most people remember where they were when they heard of Princess Diana's tragic death in a car accident in Paris. She died on August 31, 1997, in a day that no one will ever forget. There are a number of conspiracy theories in regards to the loss felt by millions. The driver had a lot of alcohol in his system and just four hours later, Diana was gone.
John Macnamara worked on the investigation
John Macnamara, who was involved in the investigation and a former Met Detective Chief Superintendent, has died. He conducted a private investigation into Princess Diana's death along with Dodi Fayed's tragic demise. According to Macnamara's friend, he died and took "some secrets to the grave."
The man would go on to head the security team for Dodi's father, Mohamed Al-Fayed. After Diana and Dodi's deaths in a tragic car accident, Macnamara went to Paris to conduct a very private investigation while an official investigation was also being conducted at the same time.
The case influenced John Macnamara
Macnamara passed away at 83 years of age and had suffered from progressive supranuclear palsy. A friend of his spoke with the Mirror saying the case really influenced him, especially in the later years of his life.
"The manner in which the investigations in both France and the UK were conducted was a source of constant dismay and frustration to him," the friend revealed. "It definitely left a scar. He was scarred for life by it."
He clashed with the other investigators
Then in 2008, during an inquiry into their deaths, including the driver, Henri Paul who also died, Macnamara and the coroner got into it after he admitted to lying at first about how much alcohol Paul had ingested as well as whether or not Diana was pregnant at the time of her death.
Macnamara was asked by Lord Justice Scott Baker: "If you are telling lies on some occasions, how can they (the jury) tell if you are telling the truth on others?" He answered with: "I have come here to tell the truth."
Macnamara took 'some secrets to the grave'
Macnamara's friend also addressed the police inquiry. "The preservation and assessment of evidence relating to the crash scene, the wrecked Mercedes and the driver's blood samples were an utter mess, and vital leads were completely ignored," the source says. "It deeply impacted his later years. He has taken some secrets to the grave, but much is now available."
He said he would never return to Paris
His friend also asked Macnamara if he would ever return to Paris after everything. "'No, why would I go back – the memories are too painful. Before the crash I had happy memories of Paris, not now.' John was an honourable man and unwavering in his account," his friend revealed.
Witnesses to Princess Diana's car crash will speak out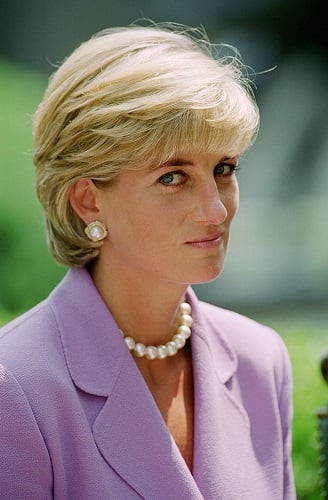 In other news related to Princess Diana's death investigation, witnesses will be unveiling new information on an upcoming episode of Dr. Phil on Monday, September 23. The episode will feature former homicide detective Colin McLaren and journalist Dylan Howard who wrote a book together about the case, called Diana: Case Solved: The Definitive Account That Proves What Really Happened. It goes into detail about the night of her death.
The death of Princess Diana forever changed the world and people still haven't gotten over it. There are still so many questions left unanswered about her tragic loss that changed the monarchy and people everywhere.