Princess Diana Kept This Secret From Prince Charles When She Was Pregnant With Prince Harry
When Princess Diana was pregnant with Prince Harry, she decided to keep something secret from Prince Charles, out of fear that he would be disappointed. The couple had welcomed their first son, Prince William, in 1981 and when Princess Diana became pregnant again, she didn't want to tell Charles they were having another boy.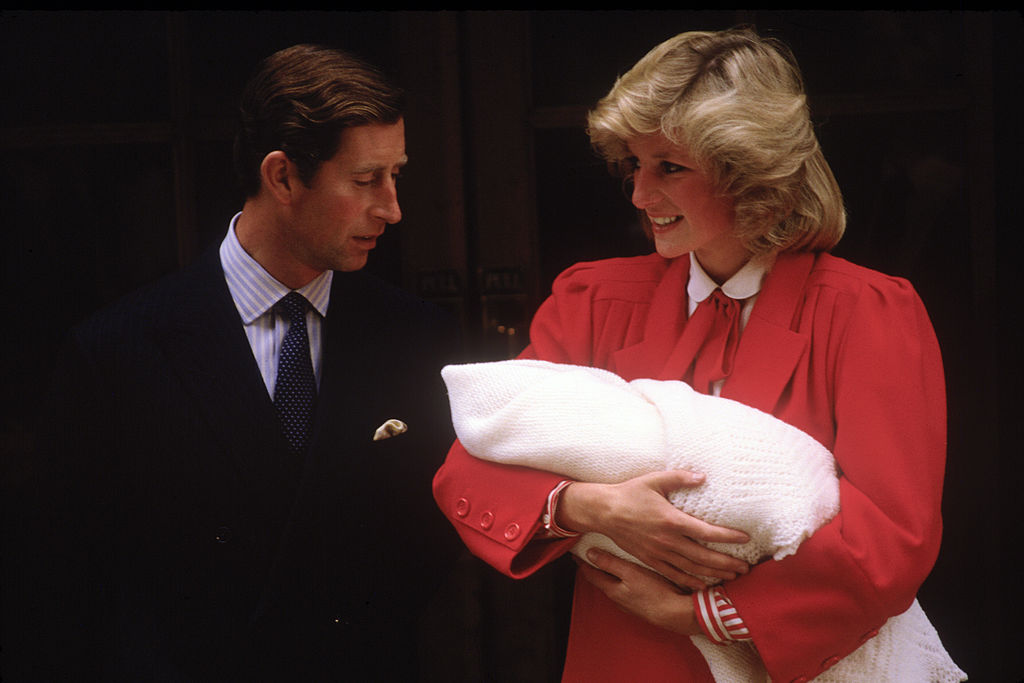 Princess Diana reportedly kept Harry's gender a secret
In the autobiography Diana: Her True Story, author Andrew Morton wrote of the detail that Princess Diana kept from Prince Charles because he didn't want another boy.
Morton claims that Diana told him: "I knew Harry was going to be a boy because I saw on the scan. Charles always wanted a girl. He wanted two children, and he wanted a girl.
She added: "I knew Harry was a boy, and I didn't tell him."
Prince Charles was not excited about Harry
Prince Harry was born on September 15, 1984 and Prince Charles, according to Diana, wasn't thrilled about having a second son.
Morton noted that Prince Charles remarked upon seeing Harry: "Oh God, it's a boy," adding, "And he's even got red hair."
Prince Charles even expressed his disappointment in having a son at Prince Harry's christening, telling Diana's mother, Frances Kydd: "We were so disappointed — we thought it would be a girl."
Diana recalled that her mother wasn't going to stand for Charles' negativity, noting: "Mummy snapped his head off, saying: 'You should realized how lucky you are to have a child that's normal.'"
She added: "Every since that day the shutters have come down, and that's what he does when he gets somebody answering back at him."
Princess Diana had also told Morton that she and Prince Charles' relationship had improved before Harry's birth calling it "the closest we've ever, ever been and ever will be."
Following their second child's birth, however, things got worse. She shared: "Then, suddenly, as Harry was born, it just went bang, our marriage. The whole thing went down the drain."
Princess Diana and Prince Charles were divorced in 1996 and she died in a tragic car crash in 1997.
Prince Harry has struggled with his mother's death
Prince Harry's world was understandably rocked by the death of his mother and he's admitted that her loss is something that he feels every day.
In the documentary Harry & Meghan: An African Journey, Harry told Tom Bradby: "I think [of] being part of this family, in this role, in this job every single time I see a camera, every single time I hear a click, every single time I see a flash, it takes me straight back, so in that respect it's the worst reminder of her life as opposed to the best."
He added: "Everything that she went through and what happened to her is incredibly raw every single day and that's not me being paranoid that's just me not wanting a repeat of the past. And if anybody else knew what I knew, be it a father, be it a husband, be it anyone, you'd probably be doing exactly what I'm doing as well."