A Princess Diana Musical Is Headed To Broadway And Here's What You Should Know
On August 31, it will be 22 years since Princess Diana's tragic death. The "People's Princess" has never left the public's memory, and even after her divorce from Prince Charles, she's remained one of the royal family's most beloved and talked-about figures. Fans of the royals may now find themselves intrigued by the idea of a play about the late princess.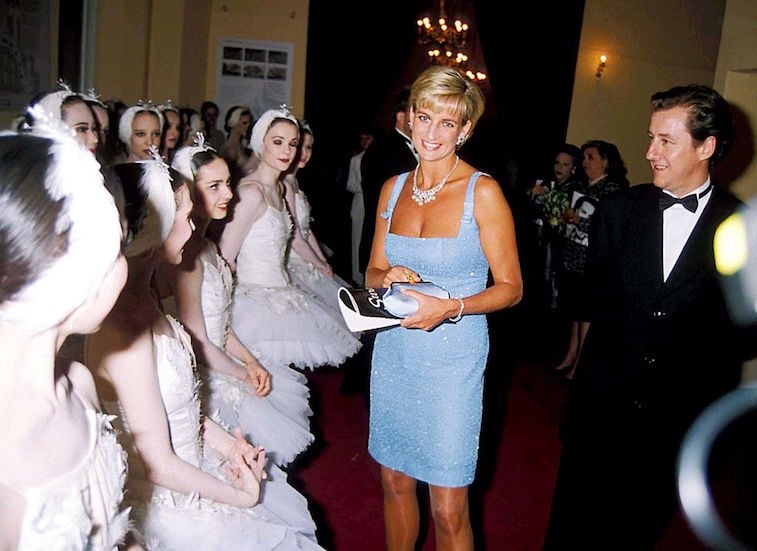 A musical about Princess Diana is heading to New York
While books, movies, and television specials have been made about the Princess of Wales's life, only a few have dared to try to create a theatrical production about her. Now, there's one show that is setting its sights on Broadway. Titled Diana, the musical will make its debut at Longacre Theater on Broadway, Deadline reports.
With the story written by Joe DiPietro and a musical score from Bon Jovi keyboardist David Bryan, Diana was first introduced at the La Jolla Playhouse in San Diego, California this past spring. It ran from February into mid-April after being extended due to its popularity and consistently selling out. Behind the scenes, the show boasts directorial talent from Tony Award winner Christopher Ashley and original music from Bryan.
For its entrance on Broadway, there will be a preview on March 2, 2020, with the official opening night being on March 31.
What the play is about
Jeanna de Waal takes on the title role of Diana while Roy Hartrampf joins her as Prince Charles. Judy Kaye is set to appear as Queen Elizabeth II and the character of Camilla Parker Bowles will be played by Erin Davie. The story begins with Lady Diana's early life and the moments that led to her meeting the prince. A description on the La Jolla Playhouse website says:
In 1981, an assistant kindergarten teacher married the Prince of Wales and, overnight, became the most famous woman in the world. But behind the fairytale, there was a troubled marriage and a young woman struggling to find her voice. Facing an entrenched monarchy and unprecedented media scrutiny, Princess Diana surprises everyone – including herself – as she grows into a global phenomenon and manages to change the world.
The Hollywood Reporter notes that the play highlights not only Princess Diana's marriage turmoil, but also her ability to connect with everyday people during times of crisis. The show includes a scene that touches on her work with AIDS patients. THR also added that the play humanizes the royal family while entertaining the audience.
But since it's a musical, not everything will be weighed down with heavy dialogue. Songs include "Welcome To The Windsors," "Snap, Click," and "Here Comes James Hewitt," and with those titles, one can deduce the subject matter contained in the lyrics.
How the play has been received so far
According to the BBC, early reviews from critics have been mixed, but regular attendees enjoyed what they saw. One LA Times reviewer said that it's "no more British than The Real Housewives of New Jersey" and "The tone is ironic, the pulse is fast-moving and the tragic ending isn't milked for tears. The show doesn't work, but that hardly matters these days for a musical that can draw in the tourist masses."
The overwhelming sentiment seems to be that the general public—British, American, or otherwise—will no doubt be enchanted and entertained if they flock to Broadway to see the show. But royal fans and admirers of Princess Diana should prepare to see her love life, her work life, and her sad end during the show.