Revealed: Princess Diana Was Not Queen Elizabeth's Favorite Daughter-In-Law
In a perfect world, Princess Diana and Queen Elizabeth would have been the best of friends. Princess Diana would fulfill the queen's expectations of her and Queen Elizabeth would support Diana through her troubles as a young royal woman. But, unfortunately, that wasn't always the case.

Don't get us wrong, Her Majesty and the Princess of Wales were, at times, very close. Queen Elizabeth was a support system for Princess Diana and the two women had plenty of great times together. Rumor has it, Princess Diana even called the queen "mama." But, like many mothers- and daughters-in-law, Princess Diana and Queen Elizabeth's relationship was complicated. On top of that, it appears the queen has had stronger relationships with her other daughters-in-law.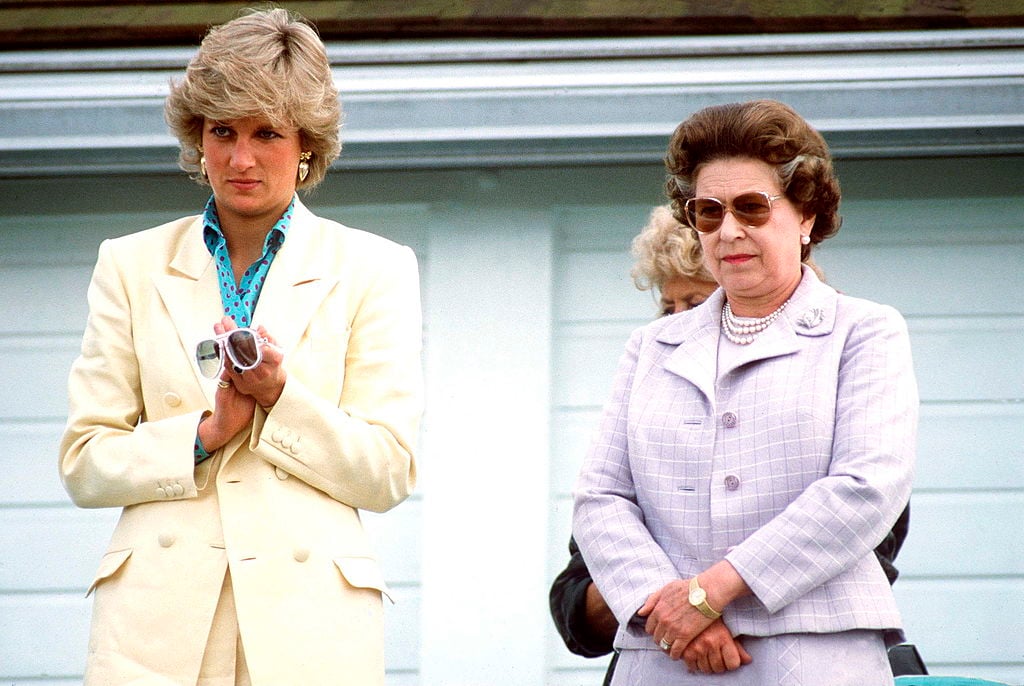 Queen Elizabeth and Princess Diana's relationship

The queen and Princess Diana experienced many ups and downs throughout the 15 plus years they knew each other. At first, the queen saw Diana as a perfect match for her son — and royalty — given her aristocratic background. However, the Princess of Wales struggled throughout her royal life and often turned to the queen for advice.

Up ahead, take a closer look at the queen and Princess Diana's relationship, plus find out why Princess Diana probably wasn't Queen Elizabeth's favorite daughter-in-law.

Queen Elizabeth didn't always approve of Princess Diana's behavior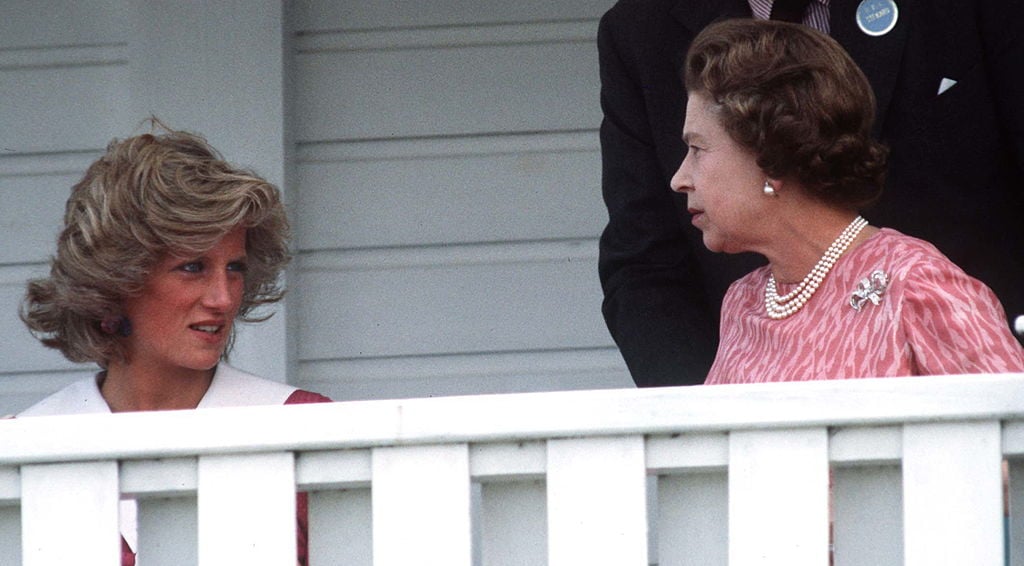 The queen and Princess Diana didn't always see eye-to-eye, especially when it came to Princess Diana's behavior. Although she is praised publicly for it, the Princess of Wales was brutally honest and outspoken, which often bothered Queen Elizabeth. However, through Princess Diana's death, Queen Elizabeth learned that the people really responded to her late daughter-in-law because of her openness and ultimately learned to be a little more like Lady Di.

Princess Diana leaked information about the royal family

Queen Elizabeth is a very private person, so you can imagine her upset when Princess Diana connected royal biographer Andrew Morton to some of her closest friends and family members to help him write Diana: Her True Story. In the book, Morton gave details about the princess' life inside the palace, plus her troubled marriage with Prince Charles. He also touched on Queen Elizabeth and Princess Diana's relationship.

Although Princess Diana's involvement in the book wasn't revealed until after her death, was very upset by the information revealed.

The queen requested Prince Charles and Princess Diana's divorce

Throughout her troubled marriage, Princess Diana often leaned on Queen Elizabeth for support. However, Princess Diana later admitted that her advice wasn't very helpful and, in the end, it was Queen Elizabeth that strongly suggested a divorce.

In the documentary, Diana: In Her Own Words, Princess Diana described a time she sought advice from Her Majesty about her "loveless" marriage. "I went to the top lady and said: 'I don't know what I should do.' She said: 'I don't know what you should do.' ANd that was it. That was 'help,'" Princess Diana noted.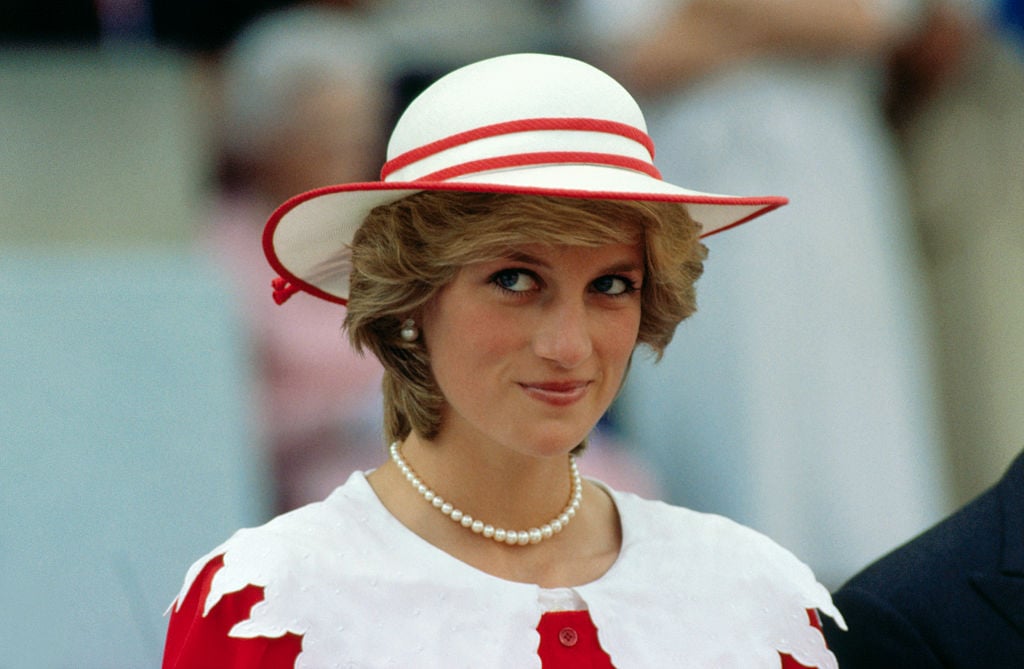 Queen Elizabeth admired Princess Diana

Although their relationship was sometimes strained, Queen Elizabeth had admiration for her daughter-in-law. "I want to pay tribute to Diana myself. She was an exceptional and gifted human being," Queen Elizabeth said in the wake of the princess's death. "In good times and in bad, she never lost her capacity to smile and laugh, nor to inspired others with her warmth and kindness. I admired and respected her — for her energy and commitment to others, and especially for her devotion to her two boys," she added.

Who is Queen Elizabeth's favorite daughter-in-law?

Despite Queen Elizabeth's admiration and close relationship with Princess Diana, Her Majesty likely didn't favor her. In fact, it was Sarah "Fergie" Ferguson that often felt favored by Her Majesty. However, Fergie's relationship with Queen Elizabeth also went sour towards the end of her marriage to Prince Andrew.

In 1999, Queen Elizabeth's youngest son, Prince Edward married Sophie, Countess of Wessex. And, in 2005, Prince Charles married his mistress, Camilla Parker Bowles. These days, Queen Elizabeth and Camilla Parker Bowles appear to get along, but the two have a rough history (Her Majesty once reportedly banned Camilla from Buckingham Palace and called her a 'wicked woman') and are occasionally met with feud rumors.

Who is Queen Elizabeth's favorite daughter-in-law? Some could argue that it's Sophie as the two royal women appear to be thick as thieves. "She is trusted and relied on by the Queen in a way I couldn't say applied to the Duchess of Cambridge or the Duchess of Cornwall," an unnamed royal aide revealed to Daily Mail. "She is like another daughter to Her Majesty, they are that close." In addition to her trust in Sophie, Queen Elizabeth also bonds with her on a deeper, more personal level. "She talks to Sophie in the way she used to talk to Princess Margaret. Sophie has filled a terrible gap in the queen's life that was left when her sister and Queen Mother died in 2002."
Check out The Cheat Sheet on Facebook!