Princess Diana: The Best Photos Where She Can't Hide Her True Feelings
Princess Diana may have been a member of the royal family, but she wasn't afraid to show her true feelings. From constantly breaking royal protocol to opening up to the media, she spoke her mind in a number of ways. As it turns out, she did the same thing with her body language and facial expressions.
Looking back at these photos of Diana, we can tell exactly what she's thinking just based off of her demeanor. Here are the best photos of Diana where she can't hide her true feelings.
Walking next to the 'other woman'
To be honest, this photo really needs no explanation. As we all now know, Prince Charles had been having an affair with Camilla Parker Bowles during his marriage to Diana. Charles had dated Parker Bowles before he ever met Diana, and they remained "friends" throughout the years — so it makes sense that these two could end up in a photo together. After all, Parker Bowles even attended Charles and Diana's wedding.
After her marriage to Charles had ended, Diana revealed that she'd known all along that her ex-husband was cheating on her with Parker Bowles. She once famously claimed, "There were three of us in this marriage, so it was a bit crowded."
Based on the all-knowing look she's giving the camera while walking next to Parker Bowles, we can tell exactly what was going through her head.
Apparent frustration with Charles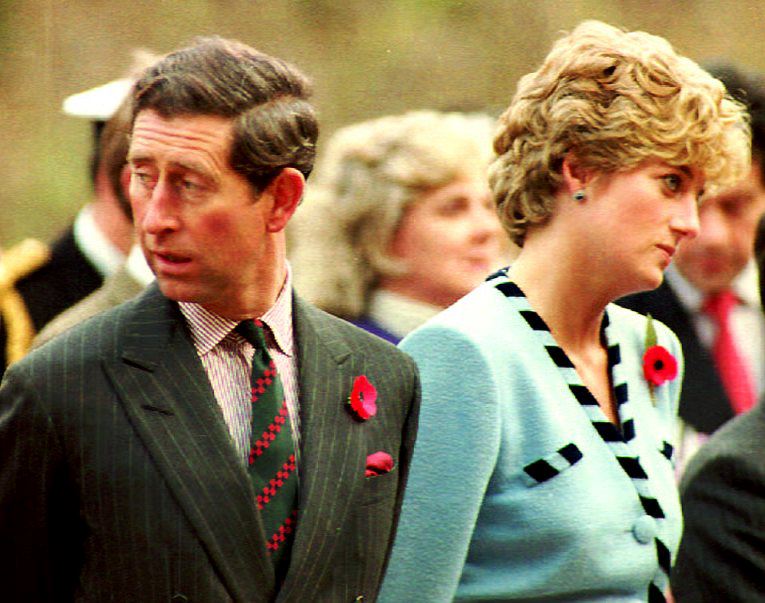 Cheating wasn't the only thing that went wrong in the marriage between Charles and Diana's marriage. It seems they were never really in love from the beginning, considering Charles described his feelings for Diana as "whatever 'in love' means" during their engagement interview.
Maybe Diana's facial expression was about something completely different in this photo. However, with Charles' placement right next to her, she seems to be annoyed by something he'd done or said.
Pure happiness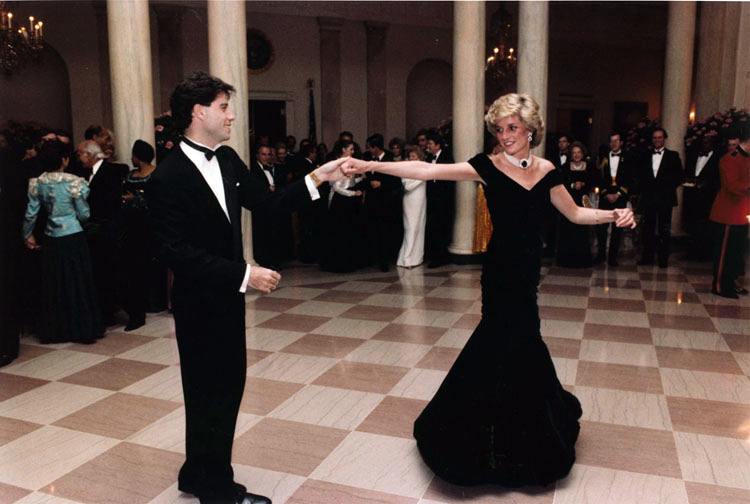 One of Diana's greatest passions in her life was the joy of dancing. Back in 1985, Diana showed off her moves with John Travolta at President Reagan's White House Gala — and she looked happier than ever.
While speaking with English National Ballet director Tamara Rojo in September 2017, Prince William reflected on his late mother's love for dancing. "She loved dancing," he said. "She was a fantastic dancer."
Wanting some distance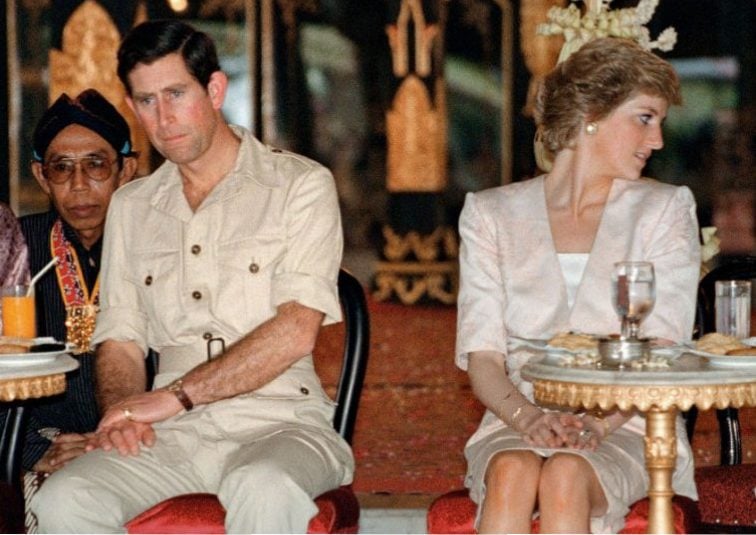 It seems like both Charles and Diana are both in serious need of some distance from each other in this photo. Not only are their chairs as far apart as possible, but their bodies and heads are completely facing away from each other. Knowing what we know now about their tumultuous marriage, this definitely seems to be reflecting the true discomfort between them.
Feeling a bit awkward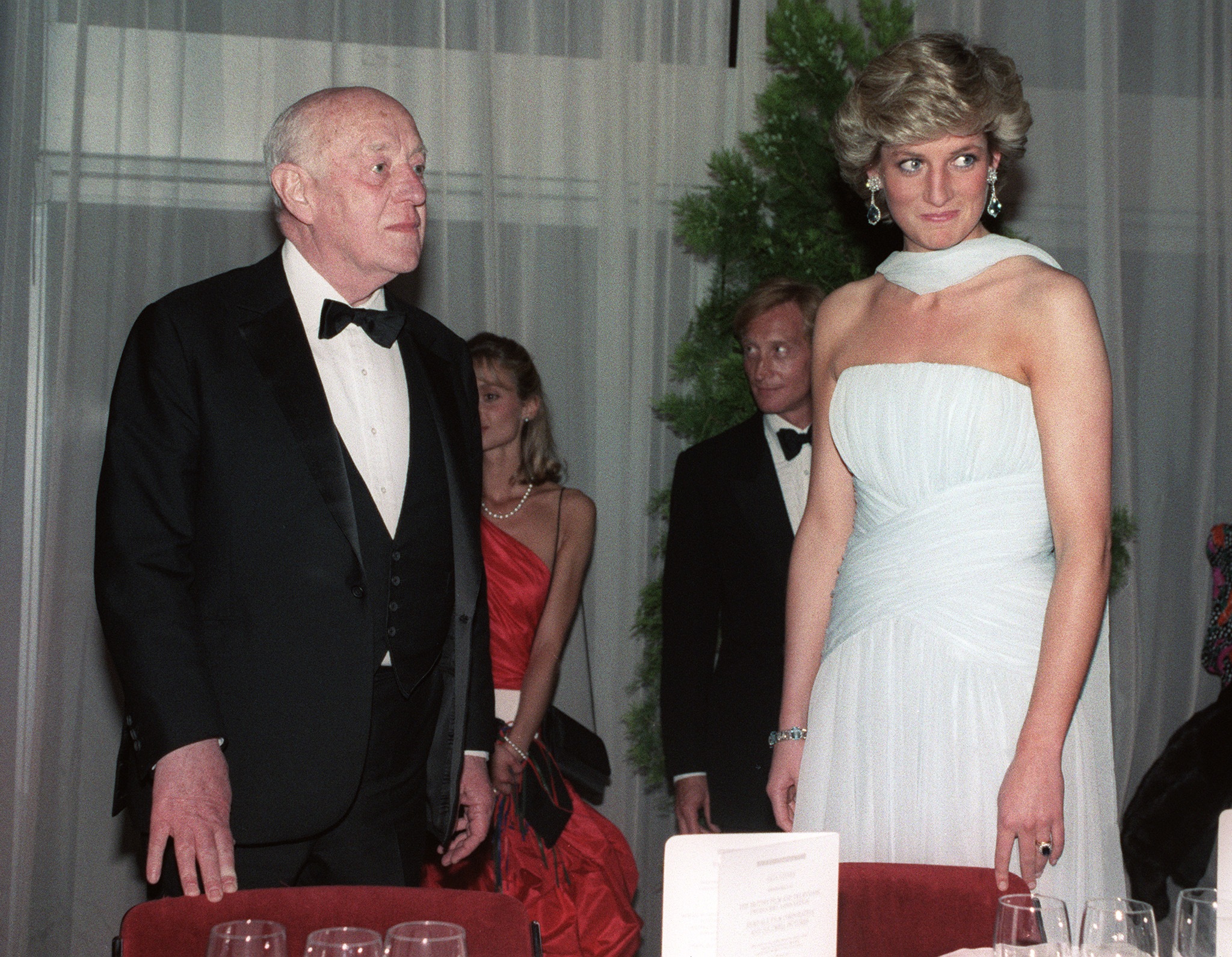 OK, we might not know exactly what's causing Diana to make the expression on her face. But based off of her body language and closed-mouth smile, she seems to be feeling a bit awkward. Even though she was considered one of the most iconic royal family members, even a beloved princess can feel uncomfortable from time to time.