Princess Diana's Former Butler Believes She Would Have 'Clashed' With Meghan Markle – 'It Would Have Been a Battle'
So many royal fans speculate about what Princess Diana would be like today if she hadn't tragically died in a 1997 car crash. Would she be remarried now? Would she be proud of the men her sons have become? Would she really be a "nightmare grandma?"
There's no way to know how Princess Diana's life would have changed over the decades, but most true fans agree she would be happy to see both Prince William and Prince Harry grow into doting, devoted husbands and fathers. However, Diana's former butler Paul Burrell claims she may have clashed a bit with Meghan, Duchess of Sussex for a few reasons.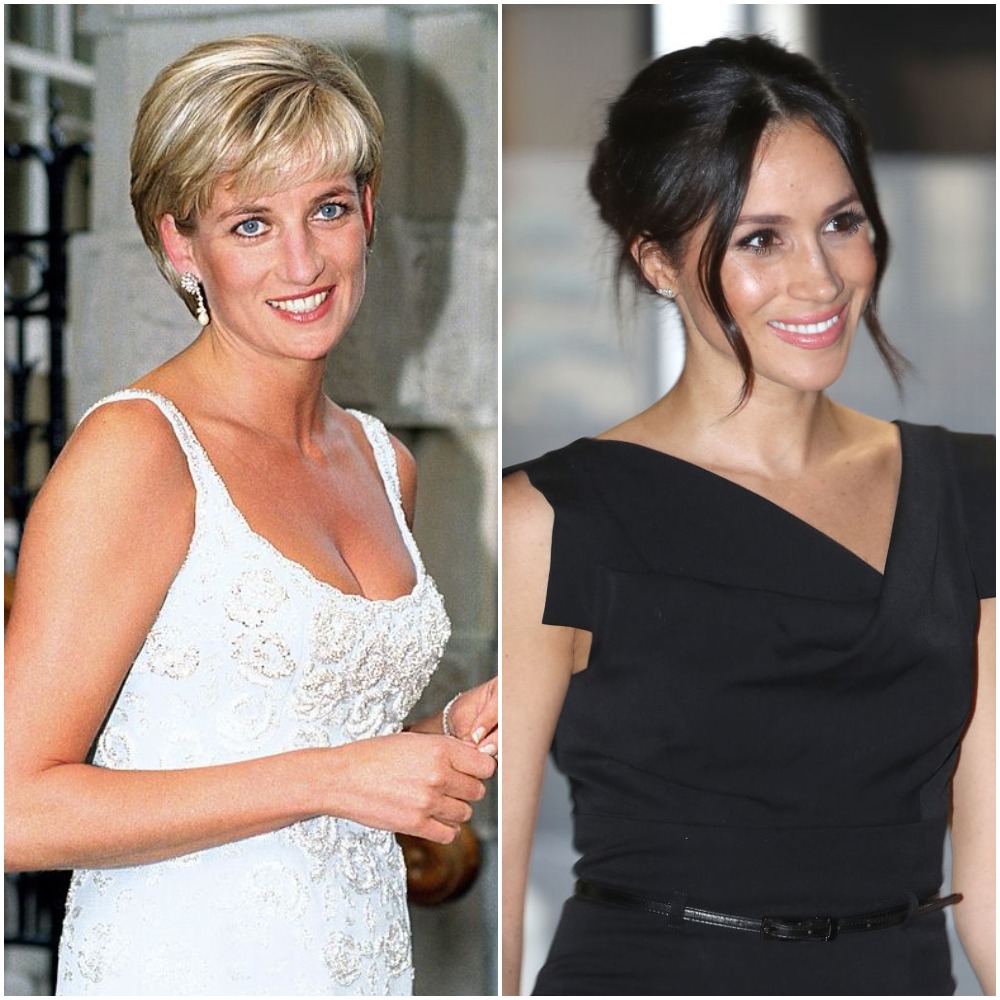 RELATED: Princess Diana Once Said the Royal Family Labeled Her As 'Unstable' and 'Mentally Imbalanced'
Princess Diana and Meghan Markle have a lot in common
It's well-known that children often select life partners who have qualities in common with their parents, and Prince Harry was no exception. Diana and Meghan have plenty in common — which could be both negative and positive.
"Harry went for and married Meghan because she's like Diana," Burrell said, Marie Claire reported. "Both women who would always stand up for what they believe in and wouldn't be pushovers."
It's clear that Harry respected Meghan's spirit and drive, which he also admired in his mother. Princess Diana may have been shy and timid when she first married Prince Charles, but she was relentless in dictating how she raised her sons. Her bucking against royal tradition to ensure William and Harry had a "normal" upbringing raised a few eyebrows, but Diana did not care — she put her role of motherhood above pleasing her in-laws. Just like Meghan did.
RELATED: This Woman Quietly Stepped in As Mother to Prince William and Prince Harry After Princess Diana Died
There's a chance Princess Diana would fight with Meghan Markle
Having traits in common could make two people get along — or, it could lead to fights, especially with two strong-willed people.
"I think, possibly, they would have clashed," Burrell said. "I imagine it would have been two strong, independent women with different views on things—it would have been a battle between Meghan's way and Diana's way."
However, those fights might have led the two women to respect each other, too. Diana likely would have wanted her youngest son to marry a woman who was willing to stand up to the queen, the monarchy, and even to her personally if it meant securing the happiness of her family. Because that's just what Diana was willing to do for her sons decades ago.
Meghan's ambition seems more calculated than Diana's was
RELATED: Prince Harry and Meghan Markle Have Not Endorsed Omid Scoobie's Tell-All Biography, 'Finding Freedom'
Like so many other royal followers, Burrell seems to recognize that there are major differences between Diana and Meghan.
"I think the main difference between them is that Meghan has a game plan, whereas Diana was young and naïve," Burrell continued.
"Diana did the book with Andrew Morton and courted the press over the years because she didn't have a voice. And her strong-mindedness meant she cared and she felt the people of the country had a right to know what had gone on behind closed doors."
Meghan's tell-all book will differ from Diana's
Meghan might have also collaborated on a tell-all book, but unlike Diana, she's unlikely to fully reveal her most intimate thoughts there.
Finding Freedom could contain a defense of the Duke and Duchess of Sussex's actions, but it won't have the same effect as Morton's book did. Especially since in Meghan's case, she didn't just leave the royal family — she really shook up the institution by convincing Harry to come along.