Princess Diana's Niece Looks Just Like Her in These Instagram Photos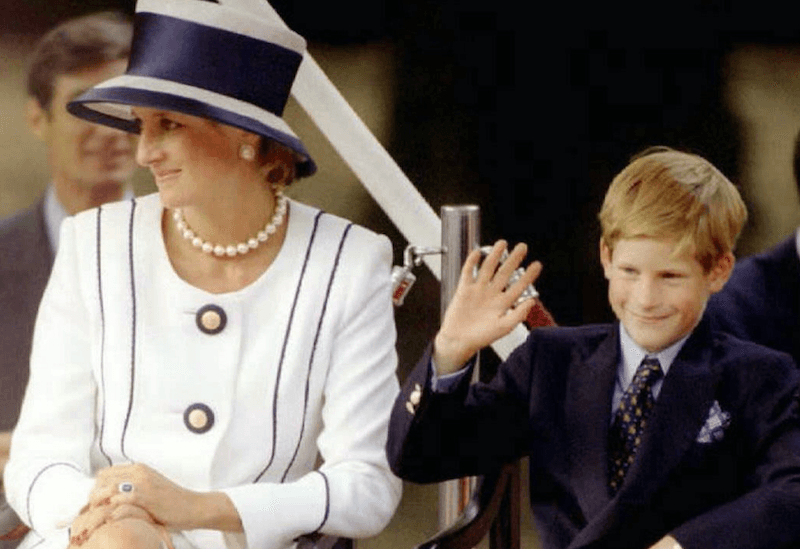 Lady Kitty Spencer is the daughter of Princess Diana's younger brother, Charles, 9th Earl Spencer, and his ex-wife, Victoria Aitken. Spencer works as a model but, like her late aunt and cousins, Prince William and Prince Harry, she does charity work and is an ambassador for Centrepoint, an organization that supports homeless youth.
Spencer was just 6 years old when her aunt died in 1997 following a car crash in Paris and, while she doesn't have too many memories of her famous relative, she does bear a striking resemblance to her. With her blonde locks and blue eyes, some have even said she could be Diana's twin.
Click through these photos to see if you agree. The public loves her too, as seen on page 6.
Next: Spencer and Princess Diana both stunned in crowns.

Like Diana, the model looked stunning in a crown
Diana of course wore crowns after she married Prince Charles and in this shot from February 2017, her niece showed she can rock one too when she walked the runway in a gorgeous Dolce & Gabbana number.
In 2018, Spencer landed the starring role in the fashion house's Spring/Summer ad campaign.
Next: We all remember Diana's beautiful smile.
Spencer certainly has the late princess' smile
Diana's smile could light up a room and this pic from July 2017 proved that Spencer also inherited her aunt's smile.
Because Diana kept her hair a short length, her niece looks even more like her with her hair pulled back.
Next: We're getting major Diana vibes from Spencer with this pic. 

Spencer's pic in a veil really reminds us of her aunt
Kate Middleton and Diana are often compared because of their impeccable sense of style, but you can also put Spencer in that category.
We've seen Diana in veils before and this throwback photo the model posted in November 2017 from the Melbourne Cup two years before certainly reminded us of the how the princess looked when she wore them. The image looks like it came right out of a magazine.
Next: Spencer showed she can rock a tiara too.
Spencer and Diana each rocked tiaras 
Because Diana was one of the most recognizable royals it's fitting to see her niece in a crown channeling royalty in this March 2018 photo at Dolce and Gabbana's "Secrets & Diamonds" show.
Spencer showed that just as the princess could, she too can really rock a tiara.
Next: Diana would have been proud of Spencer for attending this event.
The event she attended in these accessories would make Di proud
At Goldsmith's Hall in 1981, Diana attended her first event following her engagement to Prince Charles and wore a memorable black dress as well as some diamonds she borrowed from her mother, Frances Shand-Kydd.
This June 2017 shot of Spencer in a black outfit and sparkling Bulgari jewels totally brings us back to the 1981 pics of Diana. Her niece wore the outfit and accessories to the late princess' friend Elton John's AIDS Foundation gala.
Next: Spencer has been featured in these as well, just like Diana.

Spencer has graced magazine covers just like her aunt
Spencer has also followed in her aunt's footsteps by gracing the covers of fashion and lifestyle magazines. She has appeared in Hello! and Tatler with the latter naming her "one of the most eligible girls in Britain."
Diana was featured on many magazine covers over the years too including the ones her niece has recently covered.
Next: Could Spencer be any more like the princess?
She's not a princess, but she sure looks like one
Finally, this photo of Spencer looking totally regal was taken in March 2018 prior to attending a fundraising gala for the Queen Elizabeth Scholarship Trust.
She again wore Bulgari jewels, and many of her followers pointed out that she looked just as lovely as her late aunt.
Next: She's looking for inspiration. 
Spencer is looking for purpose, and what better role model than Diana?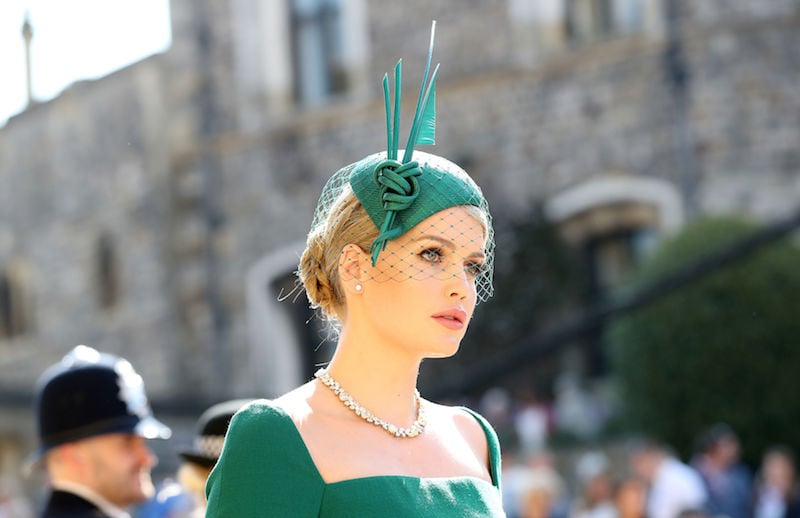 Despite her work as a model, Spencer has explained that she's been finding it difficult to discover her purpose. She has made it clear that she wants to have an impact on the world, however.
"I don't want to look back and see where I could have done more for people. I could be what my Instagram says and nothing more," she said. Well, she has no better role model to look to than her late aunt, Diana.
Follow The Cheat Sheet on Facebook!
Additional reporting by John Wolfe