Here's Why Princess Eugenie and Princess Beatrice Live the Best Lives of Any Royals
Princess Eugenie is a name that most people are familiar with, but not everyone knows exactly who she is. However, this air of mystery surrounding her name and purpose is what makes her the luckiest royal of them all — alongside her sister, Princess Beatrice. The two women are related to the queen in the exact same way as Prince William and Prince Harry, but they have half the fanfare surrounding them.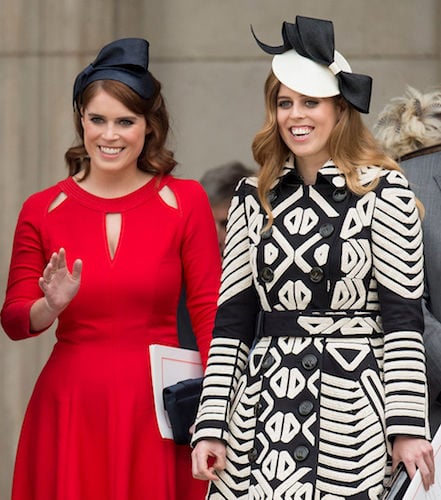 Beatrice and Eugenie are granddaughters of Queen Elizabeth
Beatrice and Eugenie are the daughters of Prince Andrew and Sarah Ferguson. Andrew and Sarah made the news in the 1990s over their high-profile divorce, though one thing that never changed between them is the love for their two daughters. Eugenie and Beatrice are granddaughters of Queen Elizabeth; they're related to her exactly the same way Harry and William are. The two sisters have always remained close with their very famous cousins, and Eugenie and Harry were the best of friends growing up. But their lives are very different from William and Harry's.
They have the title of 'princess' but are not working royals
The best perk of Beatrice and Eugenie's lives is their royal titles of "Princess." Besides Harry and William, the sisters are the only cousins with the formal Prince/Princess title. In that respect, they're very important, and nearly everyone knows who the two are. However, they fly under the radar compared to their cousins because they are not working royals. Working royals are those who work for the monarchy, which means their full time job is to serve the people. Beatrice and Eugenie have much less harsh rules than their cousins but keep the name recognition.
The women have the ability to live anywhere and do virtually anything they want
When Meghan Markle married Harry, she had to give up everything to become a working royal. She had to quit acting, close her lifestyle blog, and move to the United Kingdom — not to mention follow plenty of strict royal rules. But Eugenie and Beatrice have the ability to live anywhere they want; Beatrice moved to New York City to take a full time job in 2015, which is something the working royals could never have done. The women can also have social media accounts of their own — another luxury working royals don't see. They don't have the same strict dress code or etiquette protocol, either. But they can still have extremely expensive, televised weddings.
They're still locked in to a hefty trust fund
In addition to all of the freedom the princesses have, they also have their own trust funds, which primarily came from their parents' divorce. Sarah Ferguson reportedly received several million dollars from the royal family upon her divorce from Prince Andrew, and a lot of that money was set up in the form of trust funds for the two daughters.
This means that Beatrice and Eugenie are millionaire princesses without half the rules their cousins have to follow. Needless to say, they have the sweetest deal out of all the royals.