Princess Märtha of Norway Is Ditching Her Title For This Reason
Growing up as part of a monarchy is not always a walk in the palace. Governed by rules that make it difficult to operate as regular citizens, some royals find it easier to live without the use of a title.
A few years ago, Zara Tindall spoke about how she was glad her mother, Princess Anne, turned down the Queen's offer to bestow royal titles on her and her brother, Peter Phillips, according to People. It's made things easier in terms of career paths and love.
Although she's not part of the British royal family, Princess Märtha Louise of Norway is in the news over the use of her royal title, and she's finally been forced to give it up because of her lifestyle and maybe because of love too.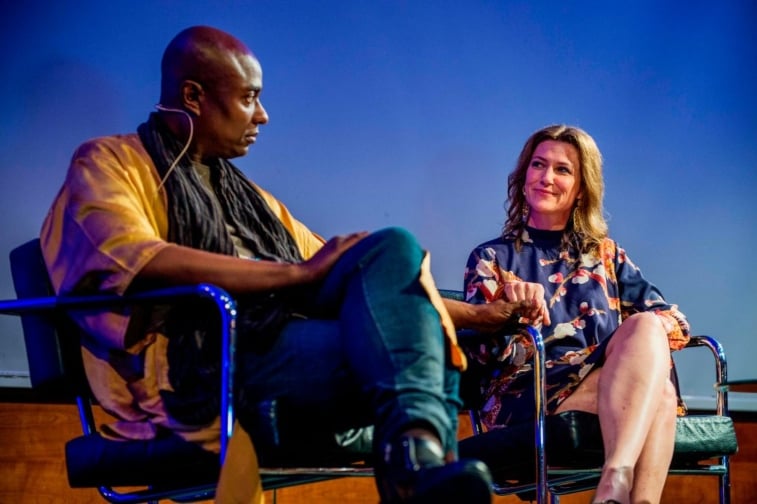 The Princess and the Shaman have rubbed people the wrong way
A few months ago, Princess Märtha announced on Instagram that she found her "twin flame,"—aka soul mate—Durek Verrett, a self-proclaimed shaman and spiritual adviser from America. He's cronies with Selma Blair and Gwyneth Paltrow–having been featured on Goop–and is known for running workshops geared toward shamanic healing and other new age practices.
Since pairing up, the princess and the shaman have launched a series of business ventures, including a website and a divine wellness workshop series called—you guessed it— "The Princess and the Shaman." Since the spring, they've been conducting retreats, webinars, and tours together.  
But conflict arose because of the blurred line between the princess's royal duties and her actions when operating outside of that capacity. According to Vogue, Princess Märtha has been accused of exploiting her royalty and title for business gain.
Why the princess will exclude her title—and why she won't
Going forward, Princess Märtha's endeavors with and without Shaman Durek will exclude her title. She made the announcement in a lengthy Instagram post and explained that after talking it over with her family, it's best that she drops the title and instead goes by "Märtha Louise." A separate IG account has been created with the moniker, and she'll only going by her royal name when engaging in royal duties.
According to People, her statement reads:
"There have been many discussions about my use of title in a commercial context lately. The fact that I used Princess in the title of my tour, I have said before that I am very sorry, and I still stand by that. It was a mistake and I understand that it provokes when the princess title is used this way. We have therefore jointly come to the conclusion that I use the title princess when I represent the Royal House, do my official assignments at home and abroad and in private contexts. From now on I will not use my princess title in a commercial context. That is, in all commercial contexts, I only use Märtha Louise.

I find this to be a good solution where there is a clear distinction between my business activities and my role as representative of the Royal House, and that I have thus created room for greater freedom in my business activities."
She's been into alternative living for a while
Before she started dating the shaman, Princess Märtha was married to Ari Behn for 15 years, and the divorced couple share three daughters. When she married him, she dropped part of her title, going from "Her Royal Highness" to "Highness." Her parents, King Harald V and Queen Sonja, complied.
According to The Cut, 10 years ago she opened a spiritual education center along with a psychic to connect people—mainly children—with their angels, a path she's been into since at least 2007. The princess has been open about saying she has clairvoyant abilities. She's also worked in entertainment, creating programming for children and adults that touches on music and Norwegian folklore.