Priyanka Chopra Admits She's a Jonas Brothers Groupie Now That She's Married to Nick Jonas
Is Priyanka Chopra a Jonas Brothers superfan? It doesn't hurt that being married to Nick Jonas gives her the most VIP access to the band ever but it turns out she wasn't so familiar with the brothers' music until she and Jonas got together. Now, she considers herself a "full groupie."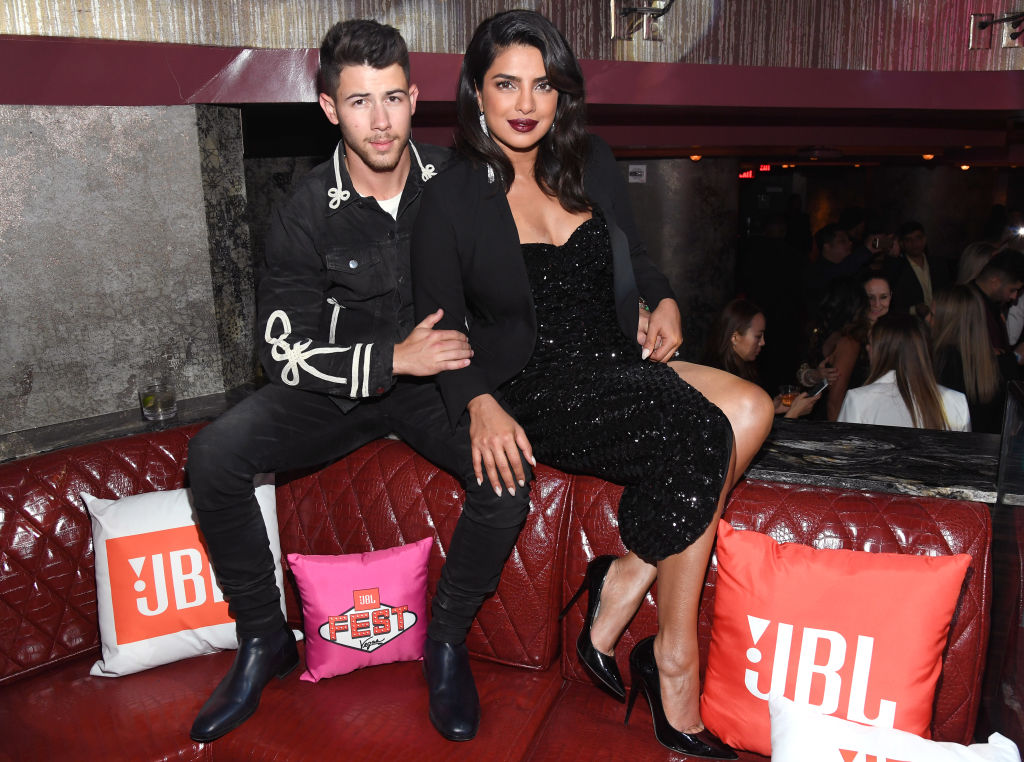 Chopra reveals the "euphoria that is the Jonas Brothers"
Most Jonas Brothers fans know all too well the magic that the brothers bring to their music, but it took Chopra a little bit of time to come on board.
During an interview on The Tonight Show Starring Jimmy Fallon on October 10, she revealed that she wasn't a Jonas Brothers fan until she married Nick.
She confessed: "I didn't really know very much, and I'm going to get killed for saying this, but before I got married and before I started dating Nick, I didn't know too much about the euphoria that is the Jonas Brothers."
She's seen the light now, having become immersed in all things Jonas Brothers, sharing, "When I started going to their concerts, just seeing like 30,000 people singing every lyric… like I'm a full groupie now."
Chopra dishes on the best part of being married
As the couple approaches their first wedding anniversary, Chopra reflected on the best part of married life. It turns out she learned something surprising, telling E! News: "I have a sense of contentment. I feel like that's the best part of being married."
She calls that contentment"the most surprising part," sharing, "Every single day when I wake up I'm like, 'Oh, I have a home. Like, this is my home. This person is my home.' And I didn't know that feeling outside of my parents. Like, it's like, 'Oh, this is the family that I have chosen.' It's family."
Chopra also teased that having a baby is very much on her radar, but there's no telling when she'll be announcing a pregnancy. The actress shared: "I've wanted to experience motherhood since when I was 12 years old. I love kids, I've always wanted to have them. And whenever it's time, I'm sure it will."
Will Chopra and Jonas collaborate?
While they collaborate on their relationship, she doesn't think that a musical collab will be in their future, saying, "Oh God, I don't have the audacity to collaborate with him."
Jonas, she admits, is in a league of his own, sharing, "I think he's like a musical prodigy. Whenever I sing in the car, like when my jam is on, and then he'll just look at me like that, I just get quiet."
Nick Jonas joins The Voice
Next up for Jonas is his new gig as a coach on The Voice Season 18. This gives Chopra another reason to cheer on her man and she's ready, telling PEOPLE: "I'm so excited for him. I love The Voice. I've always been a fan of The Voice.
She added, "I was so psyched for him because I think he's such a natural mentor. He has this innate ability to like take people and just show — he's done this since he was like a child, since he was like five or seven — he knows how to teach really well and I feel like he'll be an amazing mentor on the show."