Priyanka Chopra Is Over The Media's Unfair Treatment Of Meghan Markle
Lately, many rumors have been swirling about Meghan Markle regarding her character and personality. Almost overnight, the Duchess of Sussex began to earn a reputation for being a "diva". Gossip swirled that she was exceedingly difficult to work for and that she had been causing issues within the royal grounds. Though Markle is no position to address the rumors herself, her good friend, Priyanka Chopra, was quick to put those rumors to bed.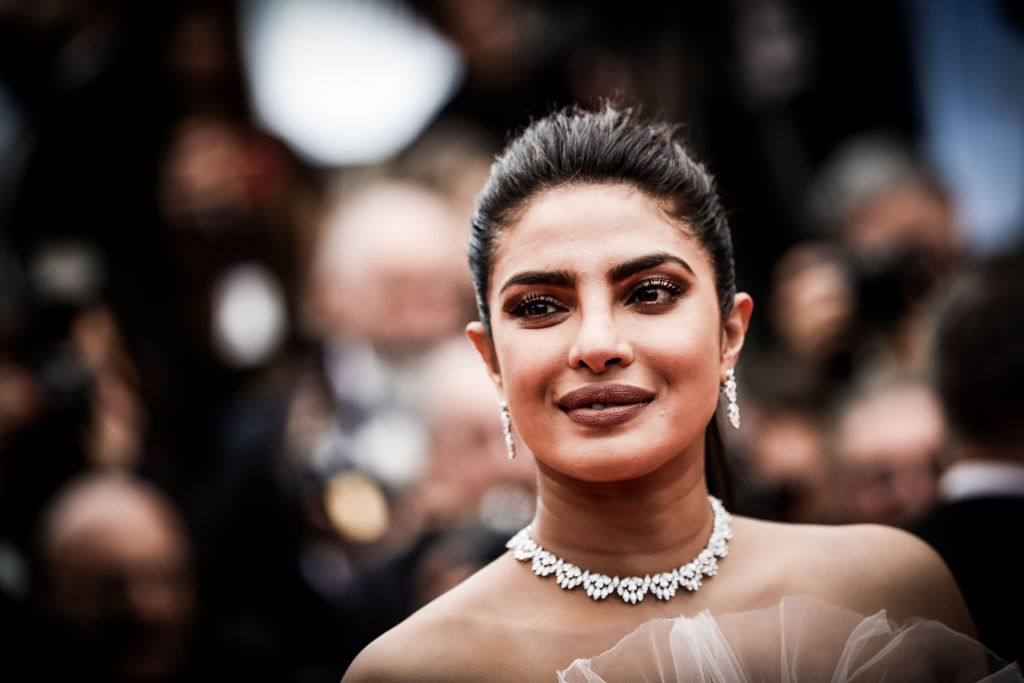 Feud
Although there was speculation that the pair were feuding because Markle didn't attend Chopra's wedding to singer Nick Jonas (a member of the Jonas Brothers) and Chopra didn't attend Markle's baby shower for Archie, Chopra immediately shut down those rumors months ago. She recently went a step further and defended her long-time friend's character and down to earth nature. "Meghan is such a progressive, modern girl. She's what the world is today—a self-made woman who looks like each one of us. I mean, she's stunning, but she is so completely herself." Chopra said in an interview with The Sunday Times.
High praise
But the praise of her friend didn't stop there. Chopra maintains that Markle hasn't let her royal title go to her head. In fact, she assures that the duchess is still the same kind-hearted, dedicated, woman she's always been. "The beauty of Meg is that she's been herself through all of this. A lot of people got to know her after everything [before dating Prince Harry], but I knew her before and she's the same chick. Now that she's got a real platform, she talks about the same things she always did. We spent hours speaking about the difference that influence and dialogue can make to the world before this whole thing happened, so what you see now is authentically her. She's always been the girl wanting to move the needle." the 36-year-old said.

Racism
But if Markle is, in fact, the same woman, where do these vicious rumors stem from? When Chopra was asked why she thinks Markle has earned this unfair reputation, she easily cited racism as a possible culprit. "Of course it has to do with racism, it's an obvious reason." the actress said candidly. But, she also admitted that the new mom is equipped to deal with these harsh criticisms, unfair as they may be.  "If there's anyone who can handle it, it's her," Chopra stated.
Royal duties
It's unfortunate that  Markle's character is constantly in question, but sadly, that comes with the territory of being a royal. Constant scrutiny, judgment, and flagrant lies seem to be par for the course. Still, we hope the former actress is enjoying her time away from the media circus and spending time bonding with her beautiful newborn, baby Archie. Time will tell if she'll make her second, post-baby appearance today at the Trooping of the Colour. We hope that, whether she decides to attend or not, that the media will cut the new mom some slack.