Why Priyanka Chopra Is Excited About Her Latest Movie Project
Priyanka Chopra—now Priyanka Chopra Jonas—found fame in America after starring as the lead in ABC's Quantico. Before her turn as Alex Parrish in the show, Chopra Jonas was once Miss World and is still considered one of Bollywood's most successful actresses. Since her marriage to Nick Jonas and the cancellation of Quantico, she's been busy in both her personal life and professional life. Chopra Jonas has a new film coming out and it's something she's very proud of for a few reasons.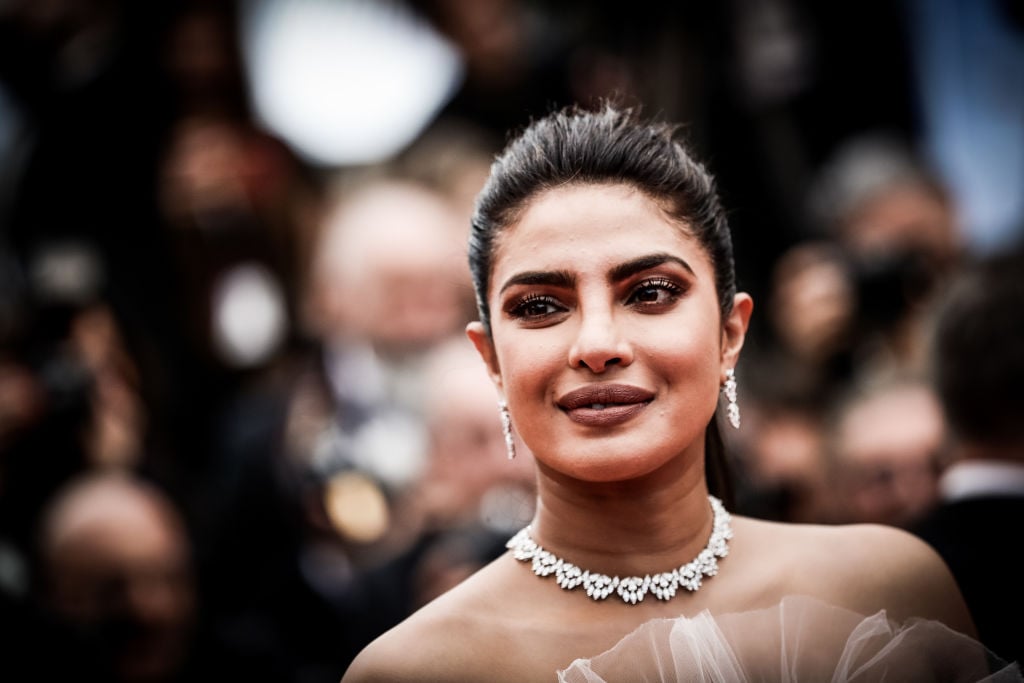 Chopra produced and stars in new film based on true events
The Sky is Pink marks actress's return to Bollywood after a hiatus, and she stars alongside Farhan Akhtar and Zaira Wasim. The film is described as a true story about couple Aditi and Niren Chaudhary, and their daughter, Aisha Chaudhary, a teen motivational speaker who lost her life to a terminal illness in 2015. According to India Express, the film's description reads:
"A recently deceased teenage daughter narrates the story of her mother and father's poignant, affecting, and inspiring romance, in this unexpectedly humorous love story from Shonali Bose, inspired by late Indian author Aisha Chaudhary and her family."
Aisha Chaudhary was diagnosed with Severe Combined Immuno-Deficiency (SCID) when she was just a baby which led to a bone marrow transplant as an infant. She eventually was diagnosed with pulmonary fibrosis, a deteriorating condition of the lungs. In spite of her illness, Aisha's general outlook on life was calm and optimistic. She passed away at age 18, but not before penning a 5000-word book called My Little Epiphanies and becoming an inspirational speaker. The film is based on parts of the book.
Why the role is important to Chopra
Chopra Jonas will play Aisha's mother, Aditi, whom Aisha considered as one of her heroes. From the beginning, Chopra was excited about being part of the project, both in front of and behind the camera. Part of it was filmed during the days leading up to her extravagant wedding celebrations to hubby, Nick Jonas.
Chopra Jonas shared writer-director Bose's sentiments that this was a love story that needed to be shared on the big screen. Following the movie's wrap party, she wrote the following words in an Instagram post:
"This movie is special to me on so many levels. Not just because Siddharth Roy Kapur and Ronnie Screwvala partnered with me on my first Hindi production…but also took the chance on me to bring to life a character and a true story that needed to be told.

This was the hardest loveliest experience. Thank you Shonali Bose for your incredibly unique vision. I'm so proud of your faith in me. Thank you so much to our crew who worked tirelessly for 10 months to make this special piece of cinema."
Film will debut at major festival
Chopra Jonas and others are celebrating the upcoming premiere of The Sky is Pink at the Toronto International Film Festival. Set to debut during the festival this September, it is the only film from Asia designated as an official selection and gala presentation, an achievement that Chopra and Bose are very proud of:
The movie will hit theaters worldwide in October this year. Look for Chopra Jonas on the red carpet at this year's film festival.