Priyanka Chopra Reveals The Best Thing About Her Relationship With Nick Jonas
There is no question that Priyanka Chopra and Nick Jonas' relationship just keeps getting more and more adorable with each passing day.
Aside from the fact that they are essentially perfect for one another, Jonas and Chopra have a romance that is unlike any other.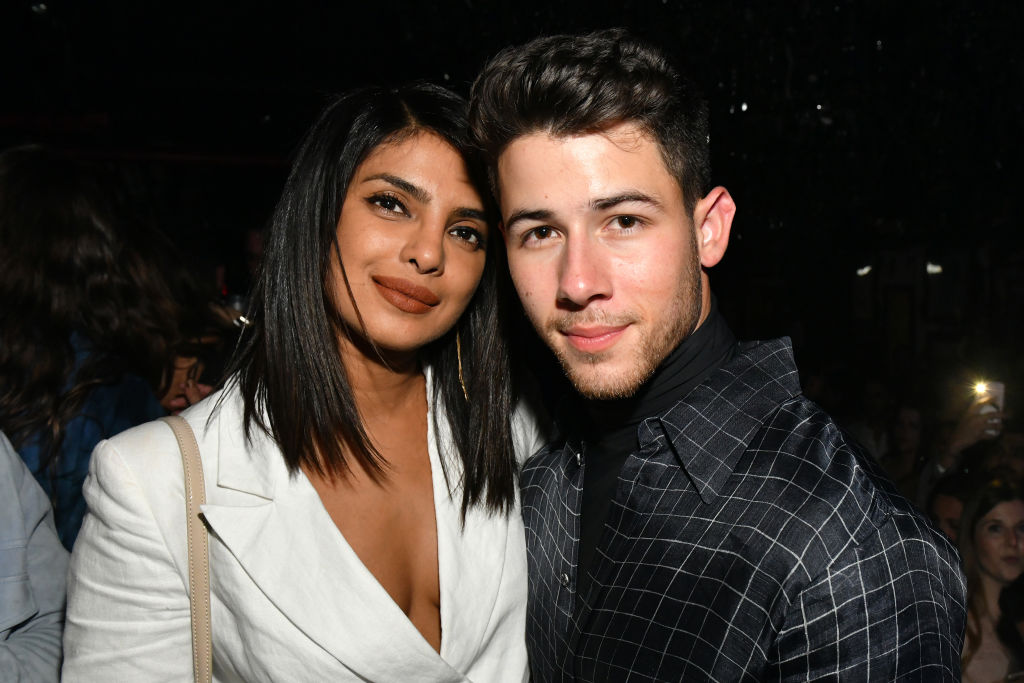 While we didn't think that it was even possible for the couple to fall more in love, Priyanka Chopra and Nick Jonas are continuing to prove us all wrong.
Both Chopra and Jonas understand that their work is important to them
When most of us think of relationships, our minds immediately go to couples going out on dates and spending practically every moment they can together.
Though doing this is extremely hard for most people, Priyanka Chopra and Nick Jonas are proof that making time for each other is key to a healthy relationship.
While recently having sat down with ET's Keltie Knight, Priyanka Chopra opened about her marriage to Nick Jonas and shared what she thinks is the best part of their romance.
As she discussed the weeks leading up to her and Jonas' lavish three-day wedding, the actress shared that her husband did most of "the heavy lifting" when it came to planning out their big day since she was busy filming.
"Nick had come down to India because he was handling logistical things with the wedding planners while I was finishing the movie and he came to set," the actress shared. "He used to come to set for just a little bit, and go back, so having him around, my brain was like, 'Alright, this is all good. I don't have to stress out. He's handling, he's doing the heavy lifting.'"
After seeing that her soon to be husband was willing to make time for her and their wedding plans while also maintaining a demanding career showed Chopra that she definitely knows how to pick them.
"That's the best thing about our relationship. When he's working, I do it, when I'm working, he does. That's something that we adore and understand about each other, that our work is of precedent to us," she continued. "It was amazing to see that."
They know how to have fun together
Although Priyanka Chopra and Nick Jonas continue to stay busy in their own careers, they still make sure they carve out time for one another.
When they are not traveling the world for work, the couple makes sure to spend time together, whether it's attending A-list events or just hanging out at home.
Either way, they always have fun together even when they're not in the same room.
Fans are definitely witnesses to that after seeing Priyanka Chopra's epic photoshop skills when she had to miss out on attending the 2019 VMAs with her hubby.
While many of us applauded Chopra for the incredible photoshopped pic, the actress recently explained why she wasn't at the event.
"I was sick that day, which is why I couldn't go to the VMAs. It was supposed to be this fun night where all six of us got together because we never really get to do it that often. We all have very crazy schedules, and now that the boys are on tour, we meet as the six of us," she explained.
Though Priyanka Chopra was under the weather that day, she still felt bad that she couldn't attend this special night and felt as though she let her husband down.
"So, this was supposed to be that fun thing. We had dinner planned after, and then I was really unwell. I think Nick felt really bad that he was there and I was unwell," Priyanka continued. "I was watching it from my couch at home and when they won, just seeing his face I felt like, 'Ugh.'"
Chopra then recalled grabbing her phone after coming up with a way to show her love for Jonas the 2019 way.
"That's the reason why I love technology. Is it doesn't matter if I was there or not. The picture makes it look like I was and the internet would believe it," she joked.