Priyanka Chopra Reveals Why It Was Impossible For Her and Nick Jonas To Keep Their Wedding Small
Though it's been a few months since Priyanka Chopra and Nick Jonas tied the knot, many of us still can't get over their over the top, yet insanely beautiful three-day wedding.
From Chopra's 75ft veil to the couple's seven-tier wedding cake, Chopra and Jonas' wedding is still being talked about to this day.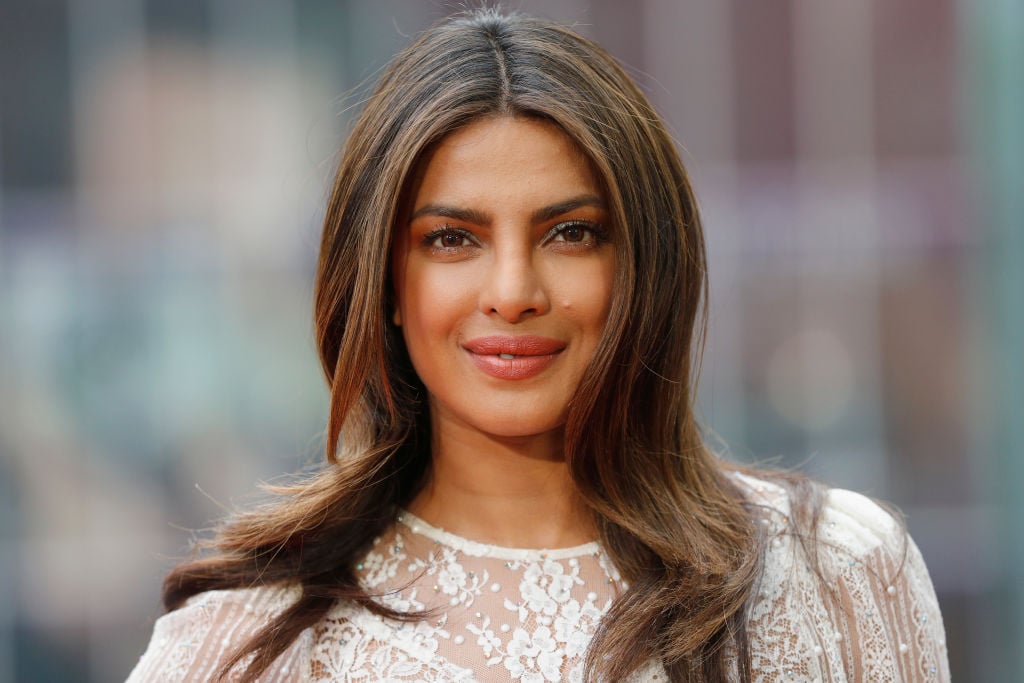 Though their wedding looked like it was straight out of a fairytale, the actress recently revealed that there was one thing she and Jonas initially didn't plan on having on their big day.
The couple initially planned to only invite a few hundred people
It is safe to say that Nick Jonas and Priyanka Chopra's three-day nuptials was the top celebrity wedding of 2018.
While many of us still can't get over the couple's lavish Christian and traditional Indian ceremonies, it turns out that Jonas and Chopra's wedding actually didn't go as they initially planned.
During a candid discussion at Beautycon LA on August 10, the 37-year-old actress opened up about her wedding to Nick Jonas, and how they had hoped to keep it a little more quaint.
"We really wanted to keep the wedding private but it wasn't easy," Priyanka shared. She then noted that at first, the couple only invited 180 guests before the guest list grew substantially larger.
"If you are South Asian, then you understand that when someone gets married, everyone needs to be a part of it," she explained.
Back in January, Chopra went into details about her long guest list on The Ellen DeGeneres and shared that there weren't as many people in attendance as there could have been.
"It was just three days! One Indian ceremony and one western Christian ceremony, and one day of pre-rituals which we have in the Hindu wedding. But it was not, like usually Indian weddings are a thousand people, at least. We only had 200, which was mostly family because both of us have giant families," Chopra told DeGeneres.
"For an Indian family and an Indian wedding, [it was small] for sure. My mother was so upset with me the whole time," Chopra continued. "She was like, 'I need to have another wedding for the other 150,000 people that I know! How can I not invite my jeweler? How can I not invite my hairdresser?' So it was a whole conversation."
Though they had more guest than they initially planned for, many of us can honestly say that we were pretty envious of the guests who were able to attend the couple's three-day wedding spectacular.
Getting married was never Chopra's main priority
While Priyanka Chopra and Nick Jonas had the ultimate wedding ceremony of 2018, getting married wasn't always a main concern for the actress.
During her interview at BeautyCon LA, the actress shared how getting married was never a top priority for her in the past.
"I took choices in my life where my career mattered to me and I didn't find the right guy," she said. "So I had to make sure that that pressure isn't the end-all and be-all."
While she has found her perfect guy in Nick Jonas, Chopra also touched upon the scrutiny she and the JoBro have been facing over their age gap.
"I'm not someone who gives importance to things that don't matter to me," Chopra said. "I live by my own rules."
Though a lot of talk has been surrounding her wedding, we can easily assume that Priyanka Chopra wouldn't change her big day for anything.