Priyanka Chopra Thinks She's a 'Terrible Wife' to Nick Jonas for This 1 Reason
Priyanka Chopra and Nick Jonas are very much in the newlywed phase after their multiple weddings and celebrations, but she already thinks she's a "terrible wife" to the Jonas Brothers singer.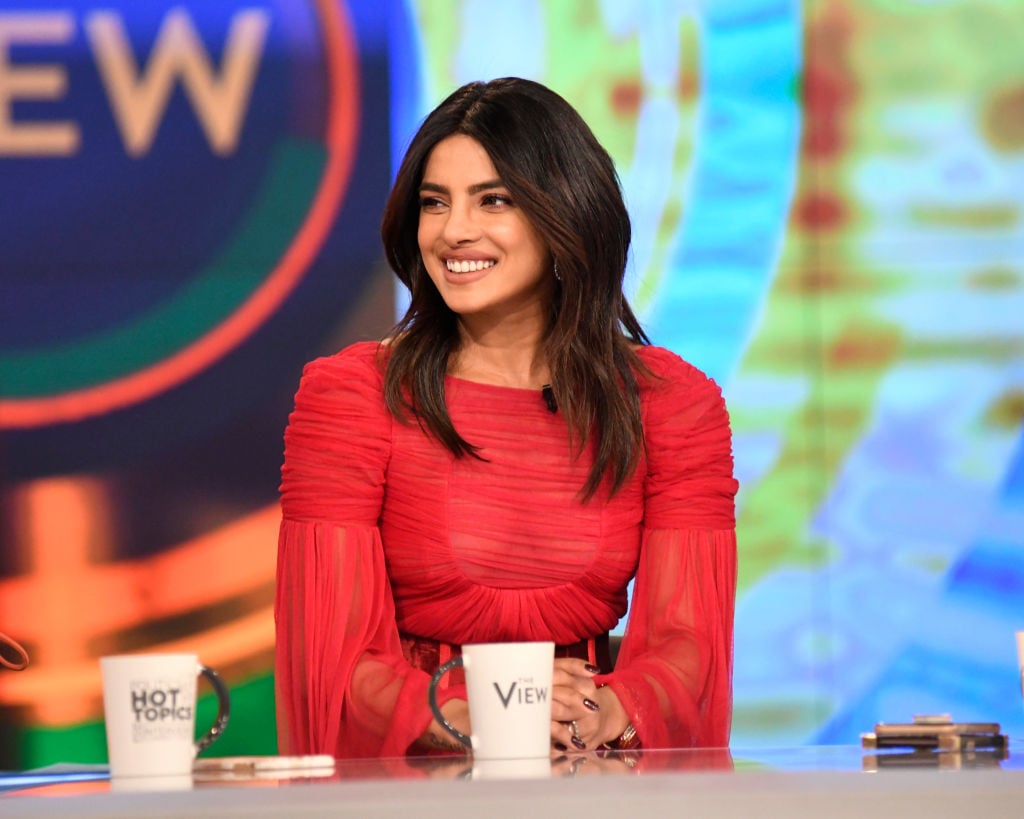 How long have Priyanka Chopra and Nick Jonas been married?
Chopra and Jonas first tied the knot in December but had another wedding ceremony and a multitude of celebratory events so they could include all of their traditions, families, and friends.
They were married on December 1, 2018 in India in both a Christian ceremony and a Hindu ceremony. Chopra told GMA that by the end of all the celebrating, "I was just so wedding-ed out by the last one." 
Why Chopra thinks she's a 'terrible wife'
During an appearance on The View this week, Chopra shared the one thing she's not great at and why she thinks she's failing her new husband a bi.
She explained, "I can't cook. And I told him that when he proposed. I was like, 'Listen, you're from a good southern home, you're used to your mom making you amazing food. You're not marrying that girl. I cannot cook. I can make eggs, also sporadically, maybe at night.'"
Well, at least she knows how to make eggs!
Chopra and Jonas share a lack of culinary skills
It turns out Jonas comes up short in the cooking department as well, as Chopra went on to explain: "I'm a terrible, terrible wife in that sense, but the most amazing thing when I told him that, 'Babe, I can't cook and I hope you know that,' he said, 'It's alright babe, neither can I.'"
She added: "But you don't hear that from guys! They're usually like, 'It's OK, baby.' And he was like, 'I can't either!'"
Jonas recently gave his bride a pricey gift
In celebration of the Jonas Brothers' song "Sucker" going to number 1 on the Billboard Hot 100, Jonas had a surprise for Chopra: a black Mercedes-Maybach. She showed off her new ride on Instagram, explaining: "When the hubby goes number one … the wifey gets a @maybach! Introducing … Extra Chopra Jonas … haha … I love you baby! Yaaay! Best husband ever … @nickjonas."
Chopra dished on the Jonas Brothers' 'Sucker' video
Of course, the Jonas Brothers' ladies all had a part in the "Sucker" music video, as Chopra appeared with Kevin's wife Danielle and Joe's fiancée, actress Sophie Turner.
Chopra shared how the women's involvement came to be, telling The View hosts: "It was actually just a dinner table conversation where we were talking about video girls and who should be in the video and everything, and the boys looked around the table, and looked at us, and we looked at each other and were like, 'Oh yeah, that makes sense. Of course, I mean, look at who we're married to!'"
The experience was memorable, to be sure, as the video was shot in a London castle, with Chopra explaining: "It was like, $200 million of art and we're like, doing stupid s**t. It was just, it was amazing, and especially to do it with your family, it was really great."