Priyanka Chopra To Appear in Superhero Film on Netflix
Netflix continues to attract top talent in the realm of storytelling, directing, and acting, and it's recently been shared that Priyanka Chopra Jonas will be in one of its newest originals. The Quantico alum was added to the cast of a Robert Rodriguez film that has already begun production. The fun part? It's going to be a kids' film!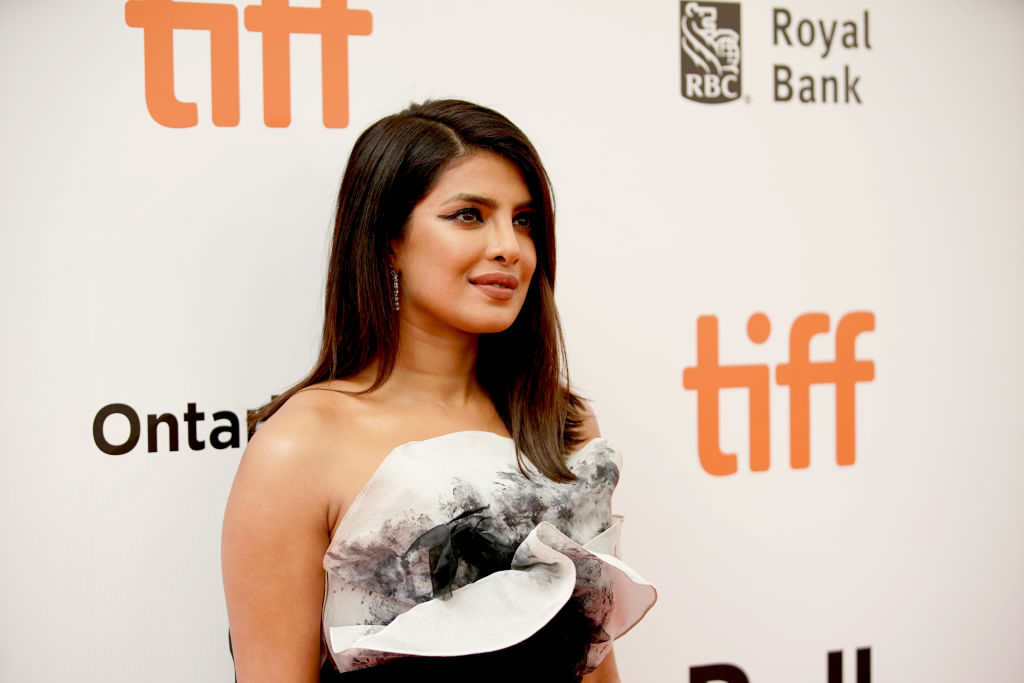 Only the basics have been shared about the sci-fi movie
Let's face it, we can't escape the draw of the superhero sci-fi genre right now. As exhibited by Amazon's The Boys, not every story will hold them in a place of reverence, and fans are starting to see this type of content branch off into unique directions. Rodriguez is acting as the writer and director of We Can Be Heroes for Netflix, a family-friendly movie that's being promoted as an alien adventure.
Netflix shared the logline in a press release that reads, "When alien invaders kidnap Earth's superheroes, their children must team up and learn to work together if they want to save their parents and the world."
As Comicbook.com points out, Rodriguez's last project was Alita: Battle Angel with James Cameron but he's previously helmed the Spy Kids franchise. He also directed The Adventures of Shark Boy and Lava Girl. With We Can Be Heroes, there could be echoes of his earlier kids-as-heroes works.
Chopra Jonas is just one of the major names in the cast
Along with Chopra Jonas, Christian Slater has also been tapped to appear in the film, but there's no word on which characters anyone is playing. We're assuming most of the adults will be the parents/superheroes who need rescuing, or, based on Rodriguez's penchant for intergalactic villains, they could be aliens too.
According to Netflix's growing cast list, there are some hero genre veterans in the lineup with Chopra Jonas and Slater. Here's who else will be featured in the film:
YaYa Gosselin (FBI Most Wanted, The Purge), Akira Akbar (Captain Marvel, This is Us), Andrew Diaz, Andy Walken (The Kids are Alright, A Christmas Story LIve!), Boyd Holbrook (Logan), Hala Finley (Man with a Plan, Backroads) Isaiah Russell-Bailey (Family Reunion, SWAT), Lotus Blossom (Magic Max), Lyon Daniels (Patriot), Nathan Blair (Best. Worst. Weekend. Ever.), Sung Kang (Fast & Furious: Tokyo Drift,Better Luck Tomorrow),Vivien Lyra Blair (Bird Box, Waco), Adriana Barraza (Dora and the Lost City of Gold, Babel, Cake, Penny Dreadful) and Christopher McDonald (Mr. Iglesias, Wetlands) with Pedro Pascal (Narcos, Wonder Woman 1984).
Where to see Chopra Jonas next
Though there have been murmurings that fans could one day see Priyanka Chopra's name in the credits of a Marvel movie, nothing has been confirmed. ScreenRant spoke to Avengers director Joe Russo in April and he shared that they'd been talking to the actress about joining the Marvel Cinematic Universe sometime in the future.
Until that's verified, you can see her next in The Sky is Pink, a film about Aisha Chaudhary and her parents' love story.
We Can Be Heroes is currently in production in Texas, but no release date has been given. Expect it to be a family film with lots of action and jokes.