You Probably Never Knew That These Celebrities Are Using Fake Names
There are quite a few celebrities who use fake names. In some cases, they adopt a stage name because SAG rules don't allow for more than one person in the organization to have the exact same name. In other cases, celebrities don't use their real name professionally because they don't want to be associated with a famous relative or confused with a different person.
Regardless of the reason for it, the result is that there are a bunch of famous actors, actresses, and musicians whose real names you'd be shocked to learn. Here's a look at some of the surprising celebrities that use stage names.
1. Michael Keaton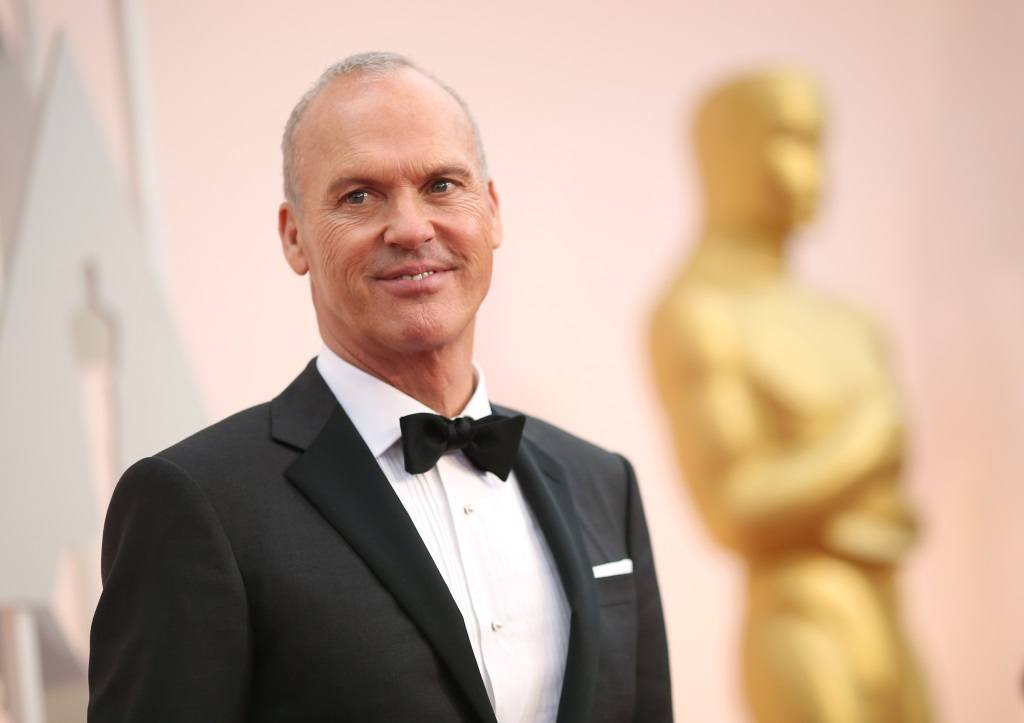 When he became an actor, Michael Keaton had no choice but to start using a stage name. After all, his real name is Michael Douglas, and the actor Michael Douglas was already established when Keaton was coming up in the industry. There was also a talk show host by the name of Mike Douglas.
In an interview with Grantland, Keaton said that everyone in his life still knows him as Michael Douglas, and that's what's printed on his passport. The only reason he goes by Keaton is because of the SAG rule preventing there from being two enrolled actors with the exact same working name.
Keaton told Stephen Colbert that sometimes when he gets picked up at the airport, people get really confused when he's not Wall Street's Michael Douglas. Keaton also said there was no particular inspiration for that last name; he was just looking through K names and thought it sounded good enough.
Next: This celebrity changed his name because it was taken by a much more famous person.
2. Albert Brooks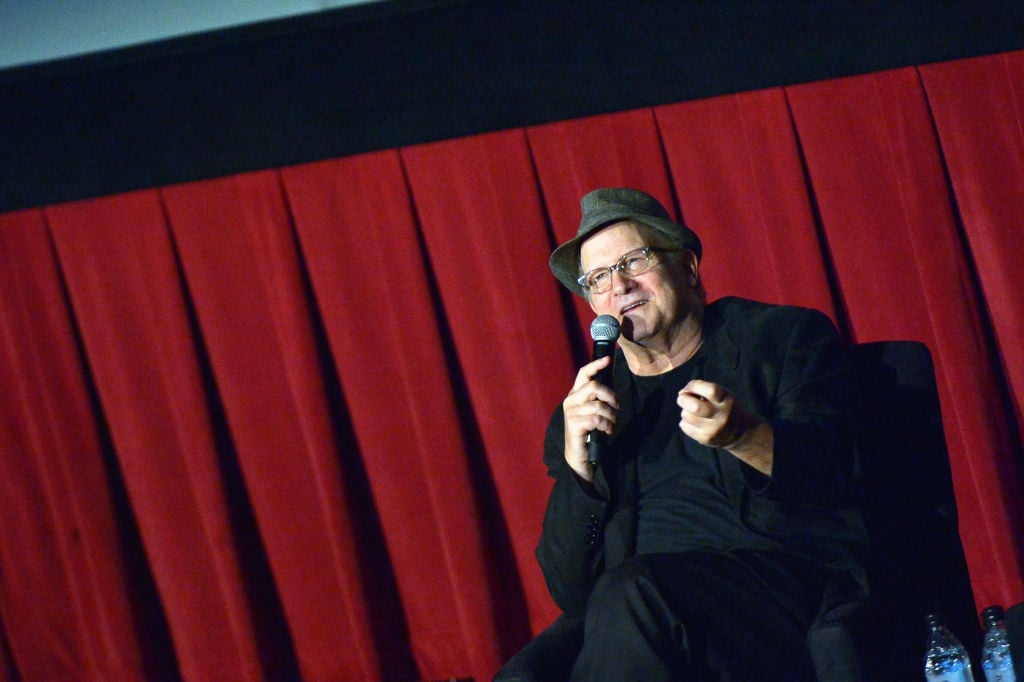 At the age of 19, when Albert Brooks was beginning to get into the entertainment industry, he decided to stop using his real last name. Why? Well, because the name he was born with is actually Albert Einstein.
In an interview with People, Brooks joked that "the real Albert Einstein changed his name to sound more intelligent." His brother, comedian Bob Einstein, kept the family's last name, though, and so most people don't even know they're related.
Next: This actor gave himself a new last name inspired by a comic book character.
3. Nicolas Cage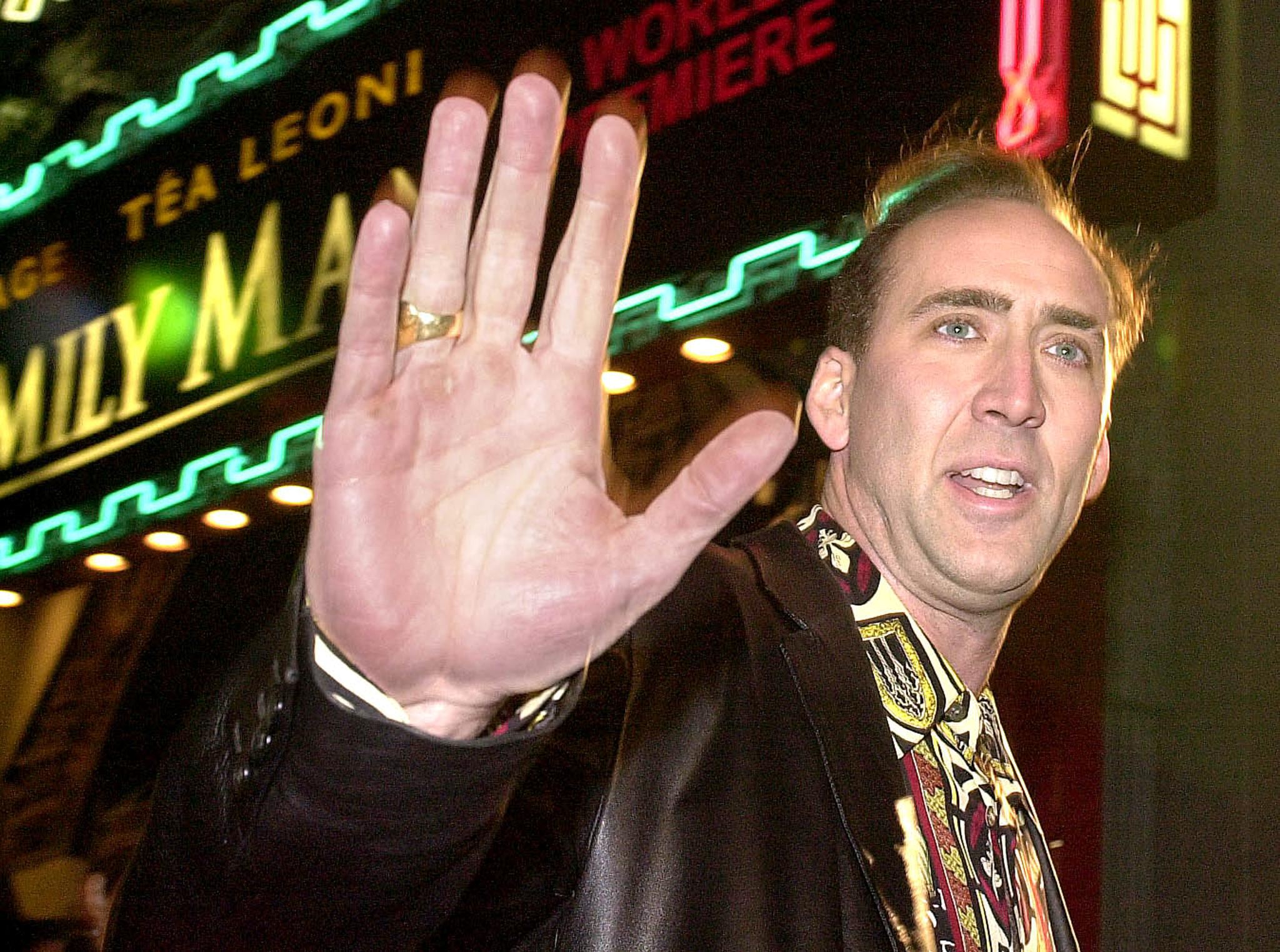 Nicolas Cage could very easily be the actor's real name, but it's actually not. Instead, he was born Nicolas Kim Coppola. Why change it? Well, he wanted to avoid comparison to his famous uncle, director Francis Ford Coppola. It certainly worked, as the average person doesn't even realize the two are related.
He took "Cage" as a last name because of his love for the Marvel comic book character, Luke Cage. Then, when he had a son, he decided to keep the comic book inspired names going, naming his son Kal-El.
Next: This British actor changed his name to avoid having the same one as another actor. 
4. David Tennant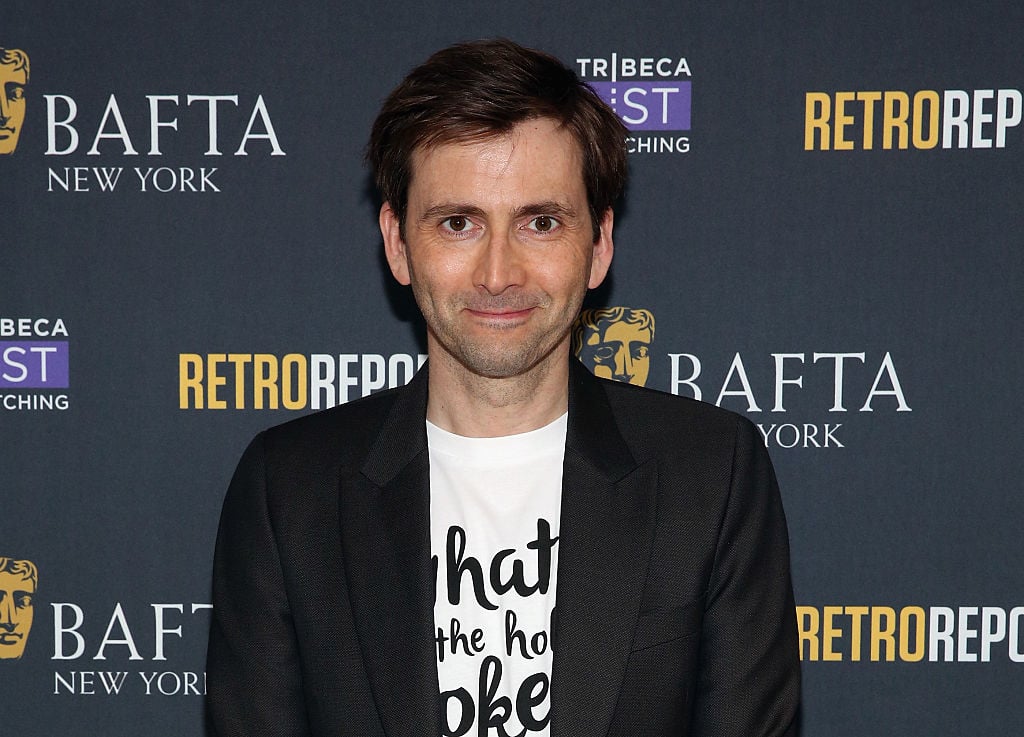 The actor behind Doctor Who's 10th Doctor was born with the name David John McDonald.
According to Hello Magazine, he decided to change his last name when he found out there was already an actor with the name David MacDonald. He picked the name Tennant as a tribute to Neil Tennant, lead vocalist in Pet Shop Boys.
Next: This actor of Indian descent said changing his name helped him get work.
5. Ben Kingsley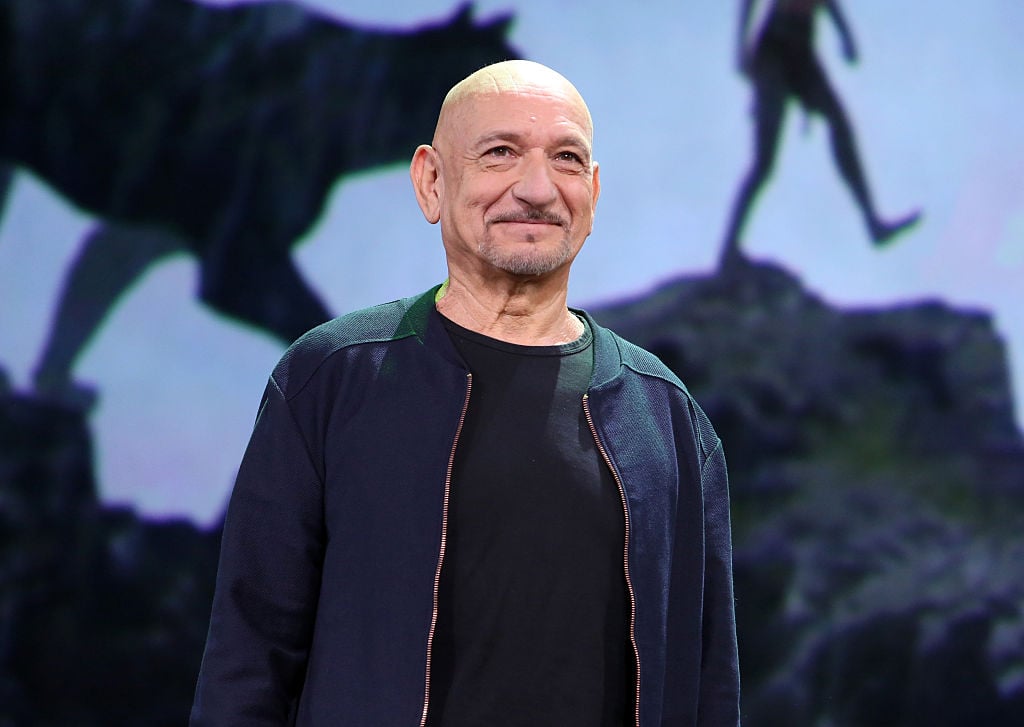 The legendary actor we know as Ben Kingsley was born as Krishna Pandit Bhanji. In an interview with Radio Times, Kingsley said that this is a "nonsense name" because the first name is Hindu and the second name is Muslim.
So he decided to start going by Ben Kingsley, and he said it immediately helped him in landing jobs. He explained:
As soon as I changed my name, I got the jobs. I had one audition as Krishna Bhanji and they said, "Beautiful audition but we don't quite know how to place you in our forthcoming season." I changed my name, crossed the road, and they said when can you start?
Next: This celebrity has one of the most famous first names ever, but it's not what she was born as.
6. Oprah Winfrey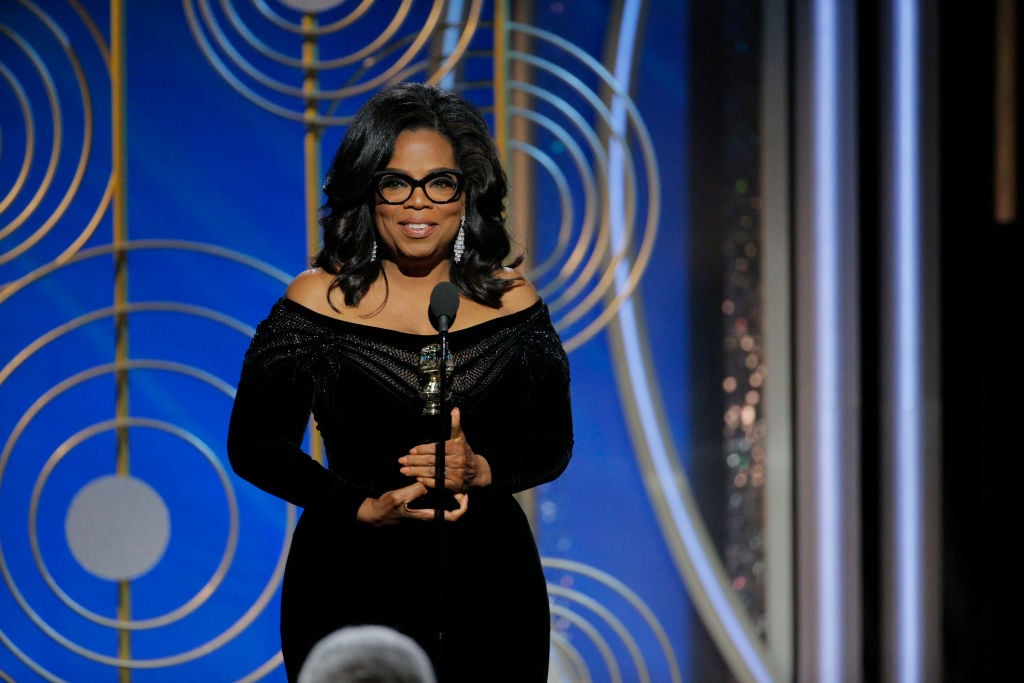 Yes, one of the most iconic first names of any celebrity, "Oprah," isn't actually her name. To be fair, though, it's so close to the real thing.
Oprah Winfrey was originally born as Orpah Winfrey. But nobody knew how to pronounce it correctly and would say it as "Oprah." Eventually, that name just stuck.
Next: This actor made up both his first name and his last name for a surprising reason.
7. Jamie Foxx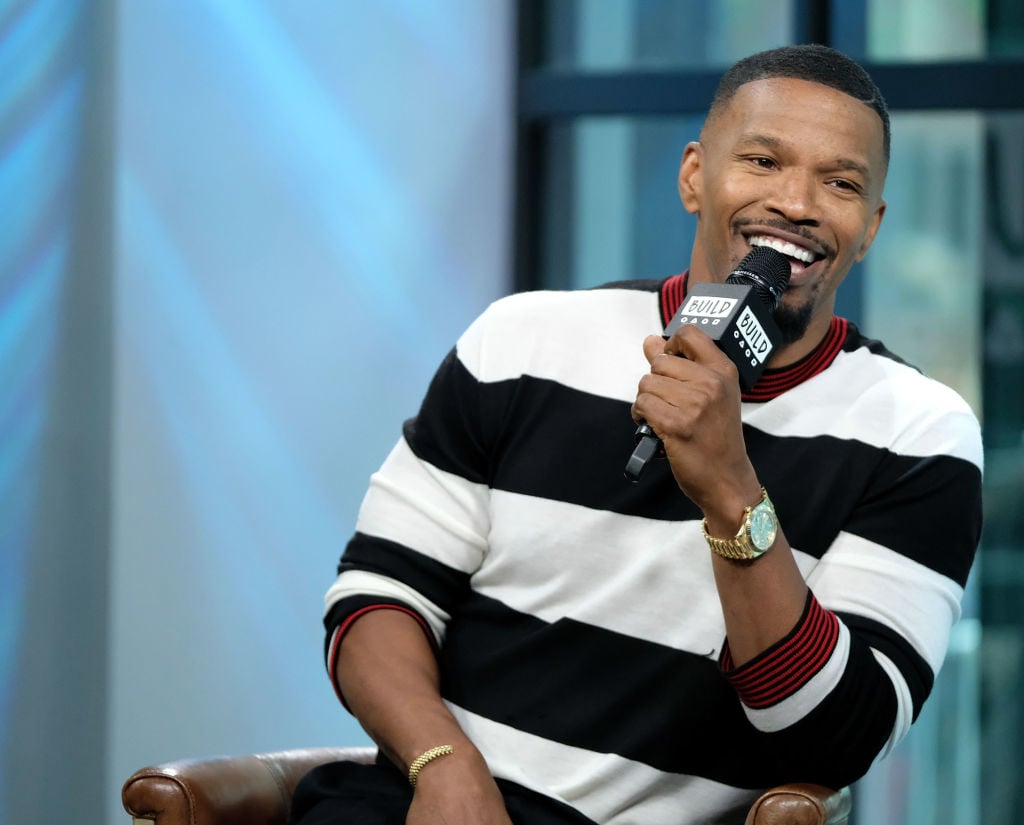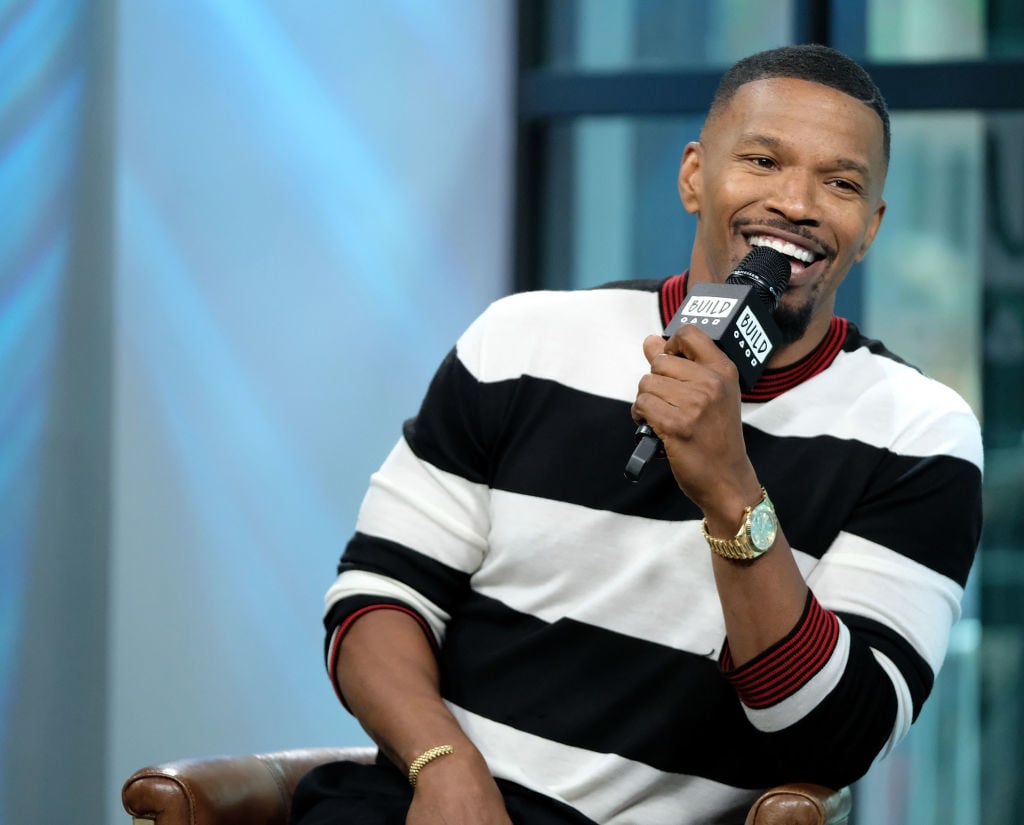 The star of Django Unchained is one actor who made up both his first and his last name. He was born as Eric Marlon Bishop, and there's a pretty hilarious reason for the change.
According to The Independent, when Foxx got started in comedy, he noticed that at open mic nights, female comedians were usually asked to perform first. So he started writing "Jamie Foxx" since that name sounded ambiguous enough that it could be a man or a woman's name.
Why Foxx? Well, the actor says he took that name as a tribute to Sanford and Son star, Redd Foxx.
Next: This actress gave herself a new first name because she hated the nickname the original one got her.
8. Sigourney Weaver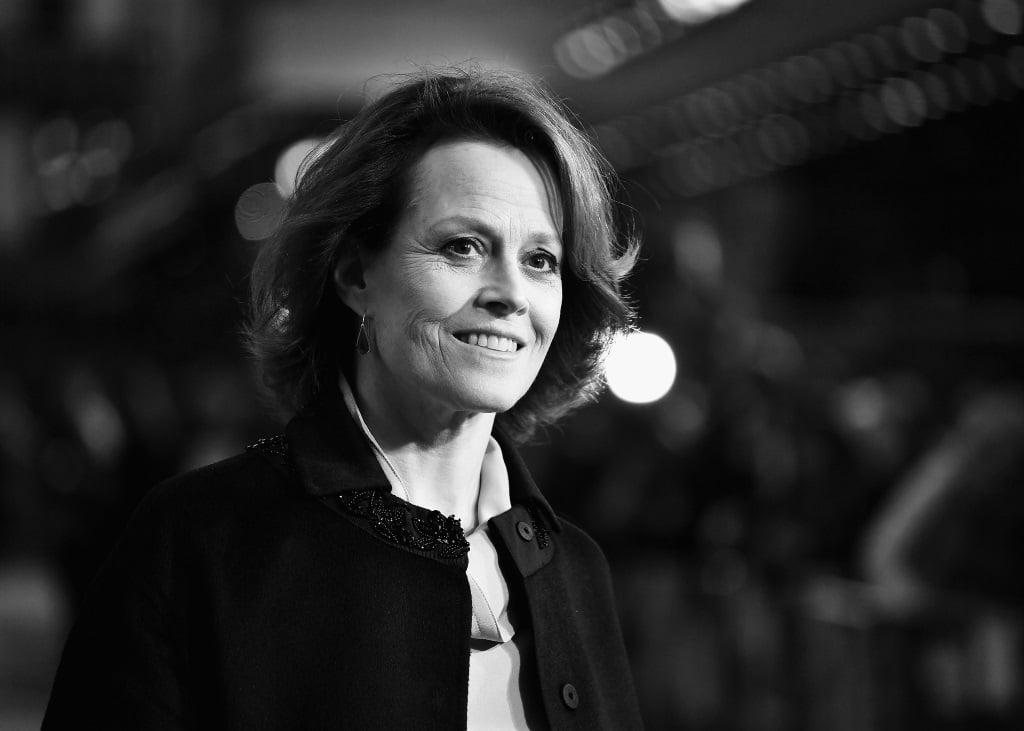 Sigourney Weaver's last name is the one that she was born with, but her real first name is Susan. She told The Guardian that she started going by Sigourney at the age of 14; she chose the name based on Sigourney Howard, a minor character in The Great Gatsby.
The reason was simple: she really didn't like being called Susie. "Now I'm 'Siggy,' so it doesn't matter," she said.
Next: This actor put hilariously little thought into picking a new name for himself.
9. Michael Caine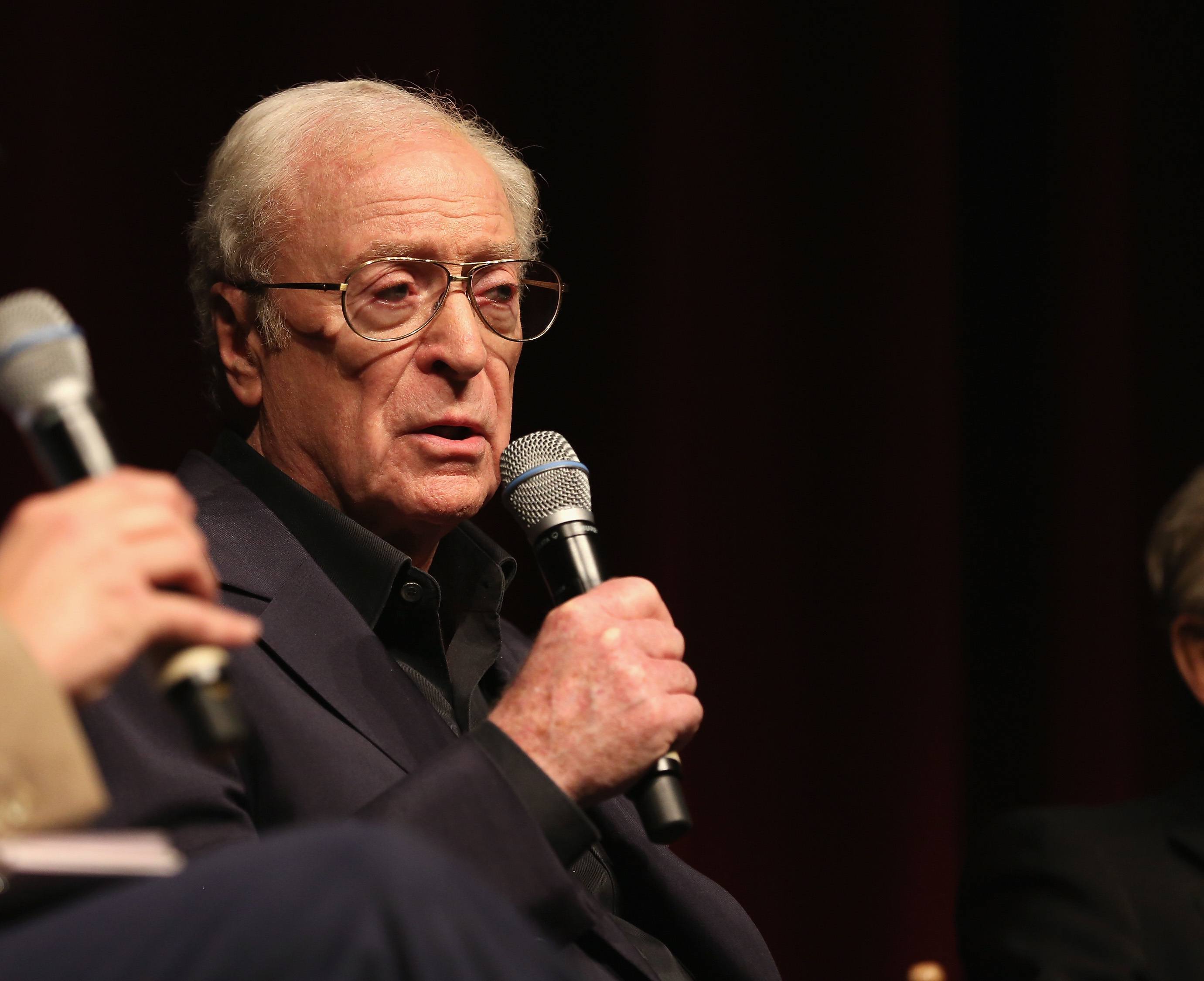 Michael Caine was born as Maurice Joseph Micklewhite. When he first started acting, he used the stage name, Michael Scott. But when his career started to take off, he found out that there was another working actor in England with that name.
Caine says that he was in a telephone booth speaking with his agent when he was told he needed to come up with a new name. He looked around and saw that the movie The Caine Mutiny was playing nearby, so he went with "Michael Caine."
In an interview with The Guardian, he joked, "If I'd gone to the Leicester Square theatre, I'd have been called Michael A Hundred and One Dalmatians!"
Next: This Walking Dead actor's family was really upset when he changed his name.
10. Andrew Lincoln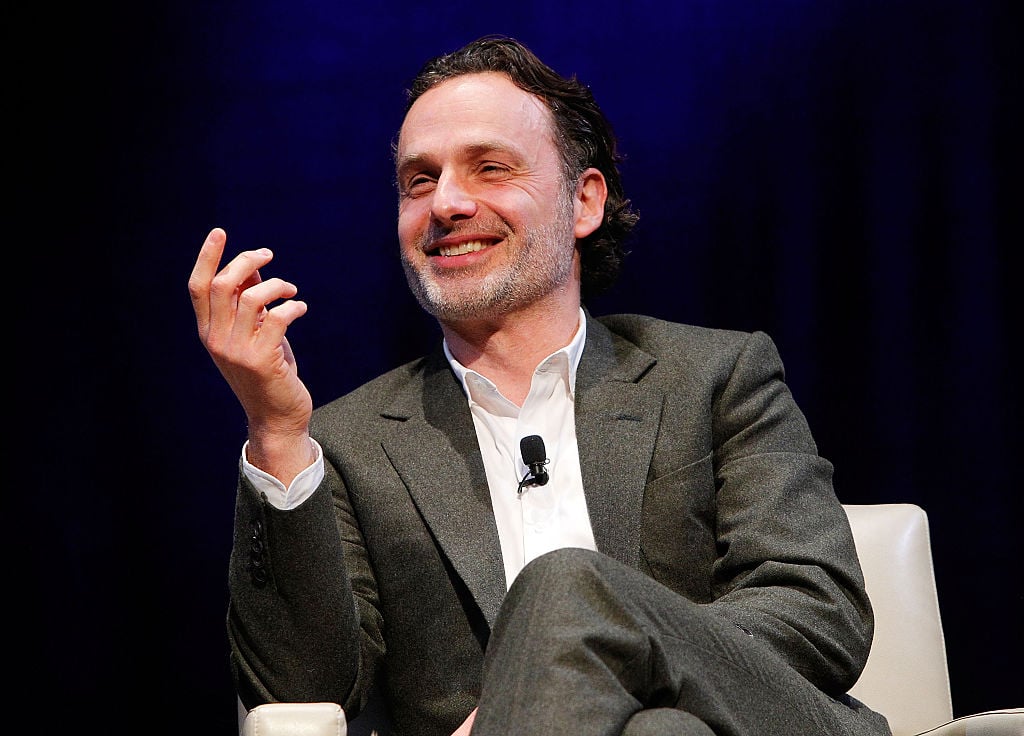 Andrew Lincoln of The Walking Dead was actually born Andrew James Clutterbuck. In an interview with Scotsman, he said that his agent was adamant that he had to change his name, not because there was another actor known as Andrew James Clutterbuck, but just because it was so goofy sounding.
"He told me it sounded ridiculous, like I was some Dickensian poorhouse worker," Lincoln said. "My dad was really upset and my grandad didn't speak to me for a while."
Next: This actor said that he stopped using his real name due to discrimination against Hispanics. 
11. Martin Sheen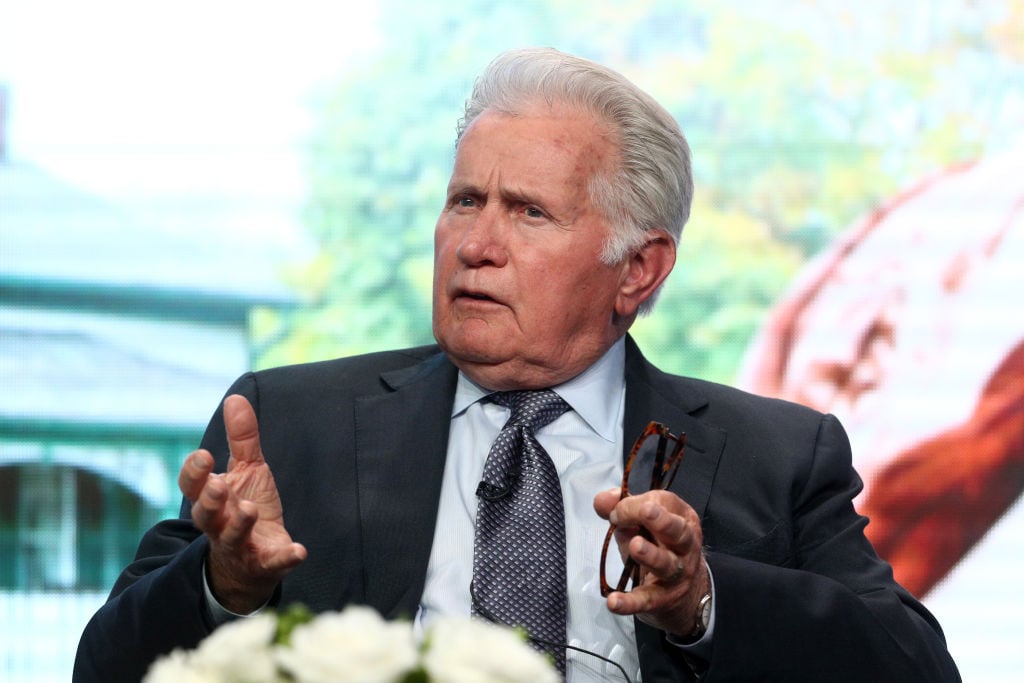 In addition to Ben Kingsley, another actor who started using a stage name due to racial discrimination is Martin Sheen. The West Wing and Apocalypse Now star was born Ramón Antonio Gerardo Estévez.
He said in a 2012 interview that when he was coming up as an actor, there was a prejudice against Hispanics, so he had to stop using his real name to get work. He took the name Martin from Robert Day O'Martin, a casting director for CBS, and Sheen from Fulton J. Sheen, the Auxiliary Bishop of the Archdiocese of New York at the time.
However, Sheen never legally changed his name; he says he loves the name Ramón Estévez, and it's still what's printed on his passport and driver's license. His son, Charlie Sheen, decided to keep his father's stage name, while his other three sons, Emilio Estevez, Ramón Estevez, and Renée Estevez, kept the family name.
Next: This Stranger Things star apparently got her name from Charlie Sheen.
12. Winona Ryder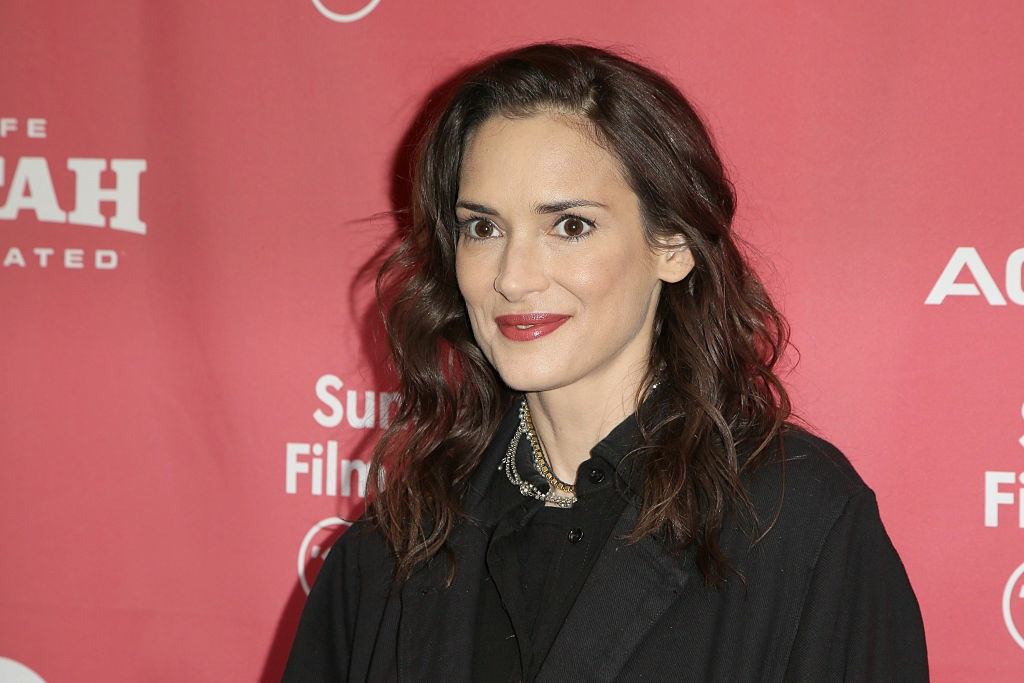 Winona Ryder was born as Winona Laura Horowitz. According to The Independent, she came up with the stage name Winona Ryder as a tribute to musician Mitch Ryder.
Charlie Sheen claims that this was actually his idea. "We were listening to the Doors, to 'Riders on the Storm.' [Winona's] real name is Horowitz," he said on CenterStage. "And I said, 'You know, I'm thinking Winona Ryder sounds cool,' and she was like, 'Yeah!'"
Next: This actress decided to adopt a new last name inspired by her favorite author.
13. Olivia Wilde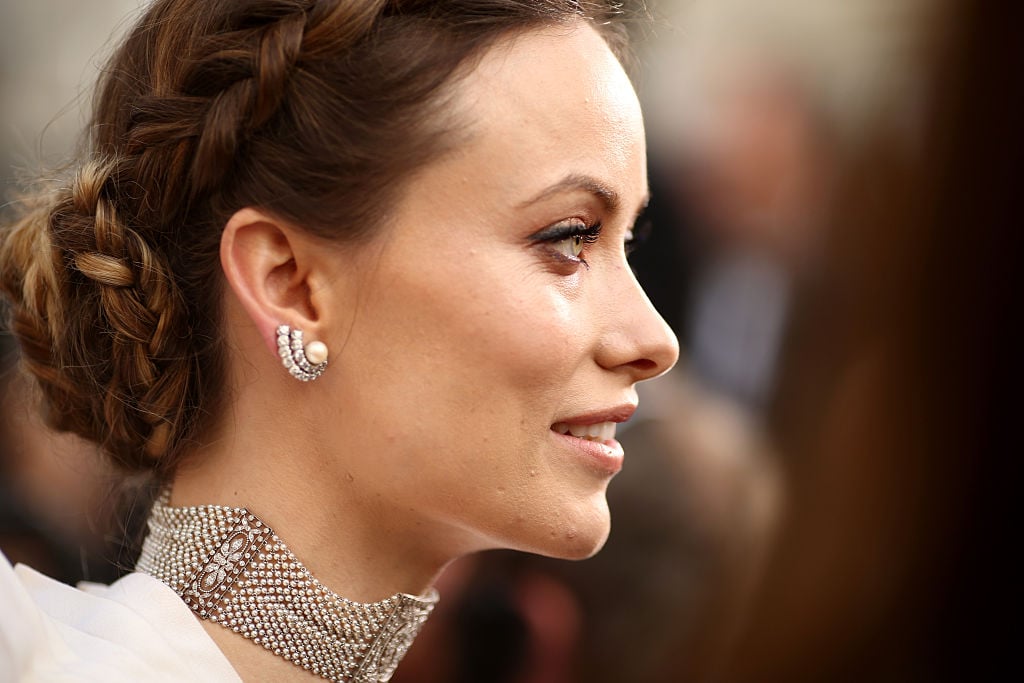 Olivia Wilde was born Olivia Jane Cockburn. She told The Observer that her mother suggested she change it so that she could have an identity outside of her family.
Wilde also said that she chose her new last name as a tribute to Oscar Wilde. She explained:
At the time, I was doing The Importance of Being Earnest—I was playing Gwendolyn, and I was so in love with it. Oscar Wilde is someone who I respect for so many reasons—a revolutionary, a comedian and a profound thinker. I had all these reasons—but what I didn't foresee is that people would think of it as a sexy adjective. So now it's got a pornographic quality I never considered.
Next: This TV star's last name is a portmanteau of his given first and last name.
14. Alan Alda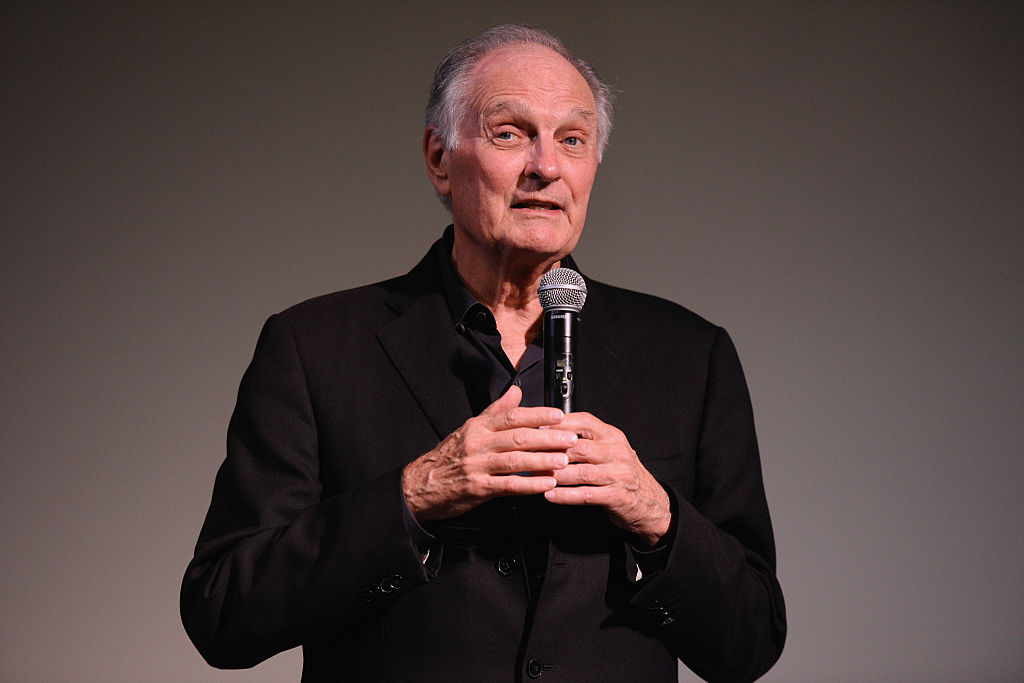 Alan Alda was born with the much more difficult to spell name Alphonso Joseph D'Abruzzo. According to the Dictionary of Pseudonyms, Alda's last name is a combination of the first syllables of his original first and last name.
His father, Robert Alda, did the same thing.
Next: This singer resents the fact that she was convinced to stop using her real name
15. Nicki Minaj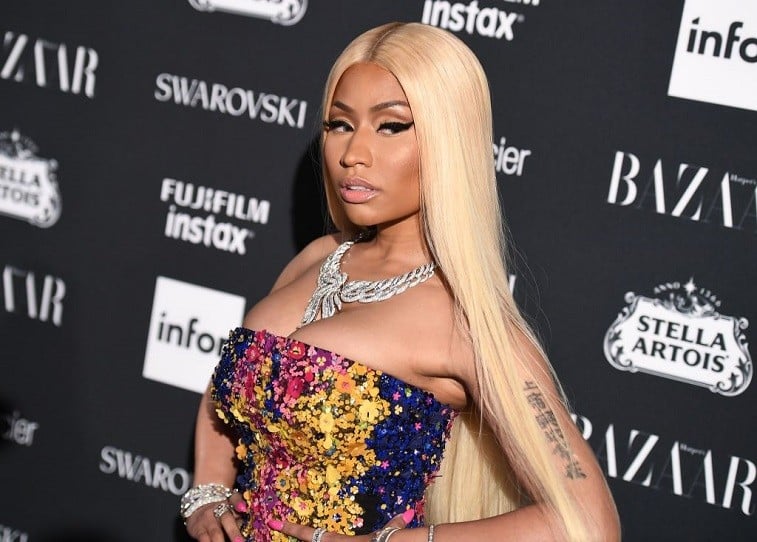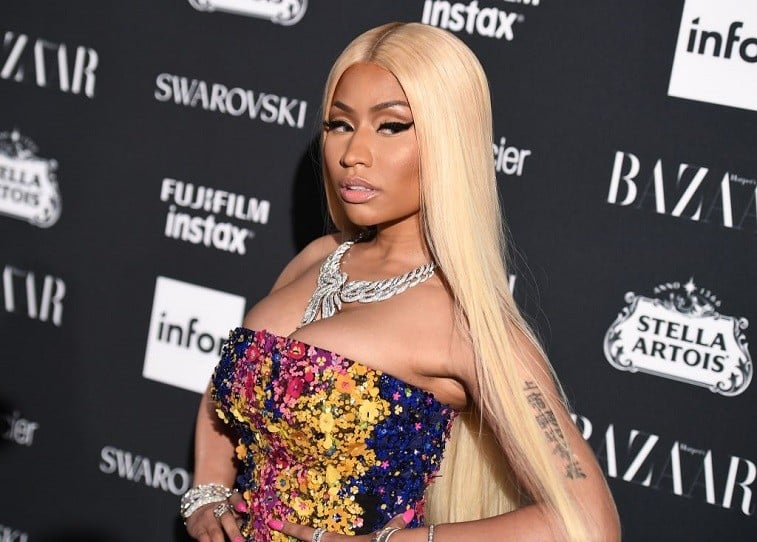 Nobody who's close to Nicki Minaj calls her by that name. Instead, they call her by her real name, Onika Tanya Maraj. Apparently, she really didn't want to stop using her real name, but she got talked into it.
She told The Guardian in 2012, "Somebody changed my name. One of the first production deals I signed, the guy wanted my name to be Minaj and I fought him tooth and nail.  But he convinced me. I've always hated it."
Read more: The 16 Most Unique Celebrity Baby Names of All Time
Check out The Cheat Sheet on Facebook!