'Professor Marston' Explores Wonder Woman's Origins and Polyamory
Professor Marston and the Wonder Women is an origin movie about the comic book heroine which comes on the heels of the summer blockbuster film Wonder Woman. The new movie hits theaters Friday, Oct. 13.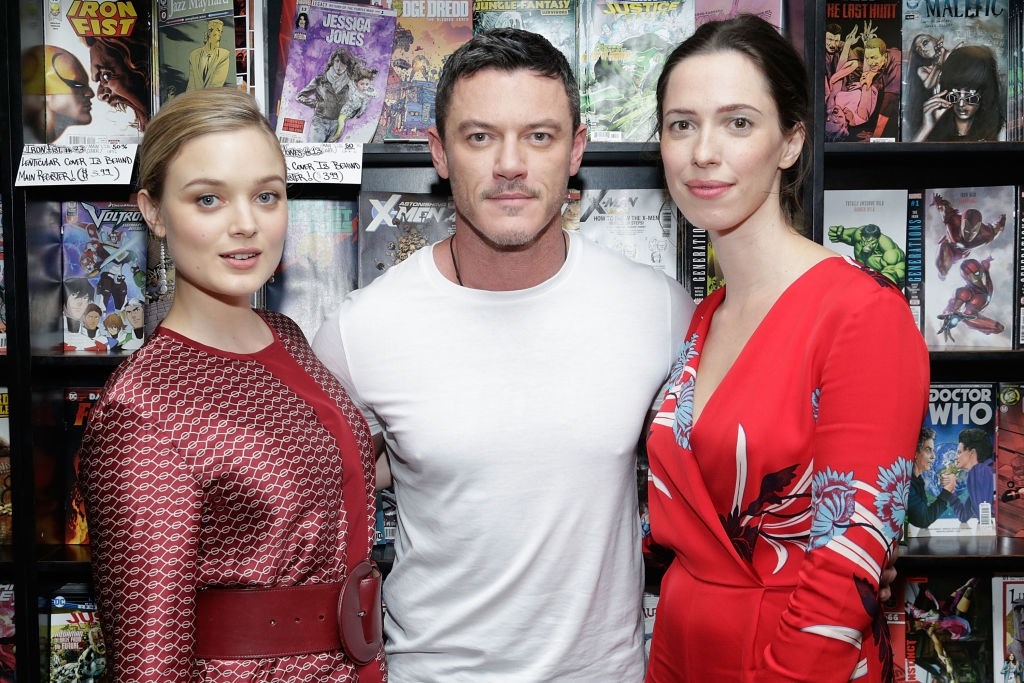 The film features free-thinking psychology professor William Marston, who introduces the Wonder Woman comic book character in 1941. In the movie, the superheroine with her gold bracelets and lasso is the product of Marston's research into human sexuality.
The movie's plot features a three-way relationship between Marston (played by Luke Evans), his academic wife Elizabeth Holloway Marston (played by Rebecca Hall), and a student named Olive Byrne (played by Bella Heathcote).
In the film, the two women both served as inspiration for Marston's creation of the iconic comic character. In one scene, while spying on Olive during a sorority ritual involving spanking, the professor and his wife observe the student trying on a corset, boots, bracelets, and a tiara – some of which eventually made their way into Marston's comic character's ensemble to be used as weapons.
As the movie goes on, the threesome officially become a threesome, and things eventually take some dramatic turns as their relationship comes to public light. The professor receives harsh criticism from interrogators regarding the relationship as well as his comic character. However, he maintains firmly that the comic served to teach a valid lesson regarding the power of women.
A tweet shows a photo of the three main characters together:
Acceptance ❤️ feminism ?? queerness ?️‍? – @Refinery29 on #MarstonMovie https://t.co/DMlmWYDWjL

— Marston Movie (@marstonmovie) October 12, 2017
The film is receiving generally positive reviews. Rolling Stone refers to it as a "kinky superhero biopic," and writes, "Thanks to Professor Marston and his real-life Wonder Women, something close to a death blow was dealt to the demeaning, centuries-old image of the damsel in distress. It's a hell of an origin story."
Pop Matters, which reviewed the film calls the final act rushed, which "makes for an uneven film that flirts with greatness only to falter at the end." However, the review states the movie is worth a see, calling it "a fascinating study of three dynamic, intelligent people struggling to make sense of their forbidden feelings."
EW reviewed the movie, saying the intriguing story was played "a little too safe" which "never quite captures the true, transgressive wonder of [Marston's] creation."
Professor Marston and the Wonder Women is an intriguing story played a little too safe: EW review https://t.co/ro1TXmpCfl

— Entertainment Weekly (@EW) October 12, 2017