Proof Queen Elizabeth is the Greatest Grandmother Ever
Whether she's your Grandma or Nana, Grammie or Mimi, our grandmothers have a special place in our hearts. For Princes William and Harry, it's no different.
Although when most of us think about their grandmother, we picture the stoic and capable Queen Elizabeth; William and Harry (along with their six cousins) simply think of their "Granny." In fact, the Queen's grandchildren believe her to be the greatest grandmother ever.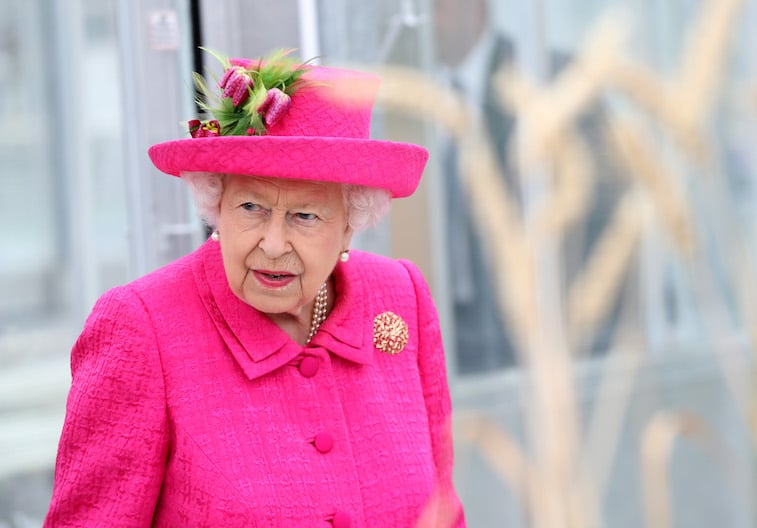 Queen Elizabeth has eight grandchildren
Queen Elizabeth had four children. Son and heir to the throne Prince Charles, followed by Princess Anne, then Prince Andrew, Duke of York and lastly Prince Edward the Earl of Wessex. All four of her children had two children themselves, extending the royal family tree to include eight beloved grandchildren for her majesty.
The Queen's first two grandchildren are Peter and Zara Phillips, the children of Princess Anne. They do not receive royal titles since they are the children of a female descendant. Royal titles only go to children produced by male descendants.
Prince William and Prince Harry were the 3rd and 4th grandchildren, the sons of Prince Charles and his wife, the late Lady Diana Spencer. Princess Beatrice and Princes Eugenie, the daughters of Prince Andrew were next.
The Queen's youngest grandchildren, Lady Louise Windsor, born in 2003 and James, Viscount Severn, who arrived in 2007 are the children of her youngest son Prince Edward.
She answers to some cute nicknames
Her grandchildren call her "Granny" in private. At least, when they are old enough to pronounce it correctly. There's a cute story circulating which involves a case where a crying, toddler Prince William called out for "Gary" and when palace staff asked "Who's Gary?" the Queen herself stepped forward to scoop and console the child stating "I'm Gary."
Apparently, the tot couldn't yet pronounce "Granny."
Princess Eugenie talks in the recent documentary, Our Queen at Ninety, about how "Granny" can really let loose and be herself when she is in Scotland at her favorite estate, Balmoral Castle.
"It's the most beautiful place on Earth," said Eugenie. "I think Granny is the most happy there, I think she really, really loves the Highlands… Walks, picnics, dogs – a lot of dogs, there's always dogs!"
Her great-grandchildren have a sweet name for her too
Apparently, it's a royal tradition to call your great grandmother "Gan-Gan," as Harry mentions during a viewing of some old family videos. While the Princes watch footage of their father romping around as a small child Harry talks about how he and William used to romp in much the same way "when Gan-Gan was around."
That's why it was no surprise when the Duchess of Cambridge revealed that young Prince George and his siblings call Queen Elizabeth Gan-Gan as well.
Her grandchildren just think of her as 'grandma'
Although they are pretty private about their relationship with the queen, William and Harry discussed their relationship with their grandmother with Katie Couric back in 2012.
"I still think of her as just my grandmother, really," Prince William said. "I'm probably a bit of a cheeky grandson, like my brother as well. We both take the mickey a bit too much." ('Take the mickey' means 'to tease someone.')
This is pretty apparent in many photos of the boys with the queen, as they are often giggling with her during photo shoots.
During the same TV special with Couric, Harry confirmed that their relationship is really, quite normal. "Behind closed doors, she's our grandmother, it's as simple as that."
At 93 Queen Elizabeth is still leading with the same grace and dignity that she always has, all the while leaving behind a legacy of love in her children, grandchildren and eight great-grandchildren.