Proof That Kim Kardashian Is Serious About Becoming a Real Lawyer
The latest Kim Kardashian news to explode across headlines is her decision to become a lawyer. While some people stand in full support of the reality TV star changing fields, others are taking the opportunity to try to put her down.
That's pretty messed up that haters are taking the opportunity to diss Kardashian for following her dreams. It might just be too unbelievable for them, but she wouldn't be the first celebrity to trade in their Hollywood celebrity status to take on cases in a courtroom.
Kim Kardashian has law in her blood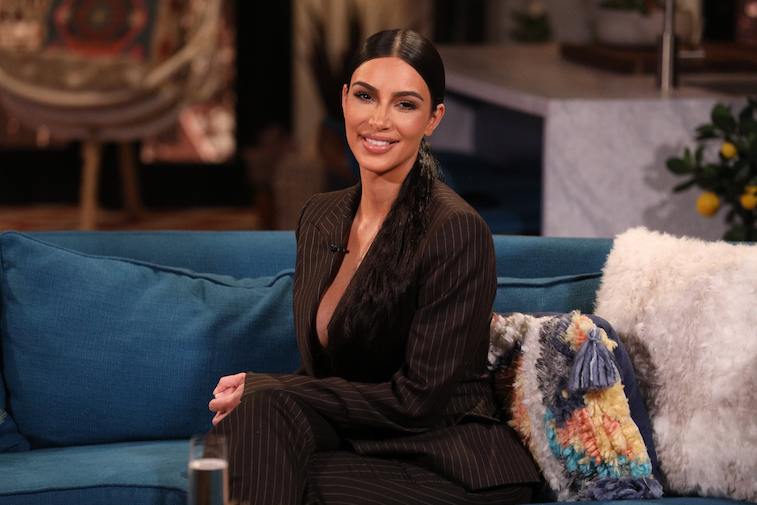 Kardashian had a taste of the good she could do when she helped free Alice Marie Johnson from prison. Johnson spent over 20 years locked up thanks to a non-violent drug charge. With the idea of prison reform on the horizon, Kim K. found an opportunity to use her pull for something substantial. She even met with the president to discuss Johnson's, and other prisoners', cases.
It should come as no surprise that Kardashian may have found her calling in the judicial system. After all, Robert Kardashian (her dear old dad) was a very well-known lawyer. The former patriarch of the family took on the OJ Simpson case back in the day.
The outcome led many people to believe that Simpson's legal team, Robert included, helped him walk away despite piles of incriminating evidence.
Back during what was probably the most hectic time of her childhood life, a young Kardashian found herself subconsciously discovering a new passion. When the legal team would come over to prep for trial, she would spend time looking through the law books and studying the evidence.
She's not afraid to defend her decision
Kardashian didn't just share her career change plans with Vogue; she's also updated her fans via Instagram with details about her journey. In one post, she touches on some of the words shared by her critics and defended her life-changing decision.
"One person actually said I should "stay in my lane." I want people to understand that there is nothing that should limit your pursuit of your dreams, and the accomplishment of new goals. You can create your own lanes, just as I am. The state bar doesn't care who you are. Everyone can take this route if you live in a state where this is allowed."
Kardashian's classy and well-thought-out response isn't your run-of-the-mill clap back. It's inspiring words for readers everywhere. Oh, and by the way, if some clarification is necessary: Kim K. isn't going the traditional route to chase her dreams.
Being a resident of Cali all she needs to do is complete an apprenticeship and pass her bar exam.
While the path is open to all, it's also managing to ruffle some haters feathers. Many are saying she's taking the easy way out which couldn't be further from the truth.
Sure, she didn't put in years at a university, but she's spending weekends away from her children, disconnecting from friends, and logging long hours juggling her studies and celebrity-based work.
Kardashian is already making moves to become a lawyer
Kardashian landed her much-needed apprenticeship and has been putting in the hours required to make things happen. She first began her journey back in July 2018 under her mentor lawyers, Jessica Jackson and Erin Haney. Since getting into full swing, she's logged 18 hours of supervised study weekly.
During her interview with Vogue, Kardashian went on to share some more details about her battle with the books. According to the KUWTK star, in the first year of law school, there are three things students typically tackle — criminal law, contracts, and torts.
"To me, torts is the most confusing, contracts the most boring, and crim law I can do in my sleep. Took my first test, I got a 100. Super easy for me. The reading is what really gets me. It's so time-consuming. The concepts I grasp in two seconds." – Kim Kardashian (Vogue)
Things are already looking up for the beauty mogul if she is acing hard subjects!
Most importantly, she's already helped to free 17 inmates
Johnson is just one of many people that Kardashian has helped free from prison. In 90 days, the possible lawyer-to-be helped give 17 people back their lives. During the fight for Johnson's freedom, Kardashian spoke about how she wanted to push for prison reform. She's more than stuck to her word.
How has she managed to free 17 inmates? Kardashian works alongside Brittany Barnett and MiAngel Cody to help those serving life sentences for low-level drug charges. Kardashian foots the fees for the group when they need to travel the country to discuss matters with judges.
She also helps with legal expenses and does her best to reunite the former inmates with their families. It's important to note that without Kardashian taking care of the bill, the project would be impossible.
While some have nothing but bad things to say about Kardashian's decision, Terrence Byrd, Eric Balcom, Jeffrey Stringer, Cyntoia Brown, Jamelle Carraway, Johnson, and the families to those she's helped probably have nothing but well-wishes for one of their savior's shifts to help push a better tomorrow. Perhaps her haters should follow suit.